Celebrity Spouses Who Basically Disappeared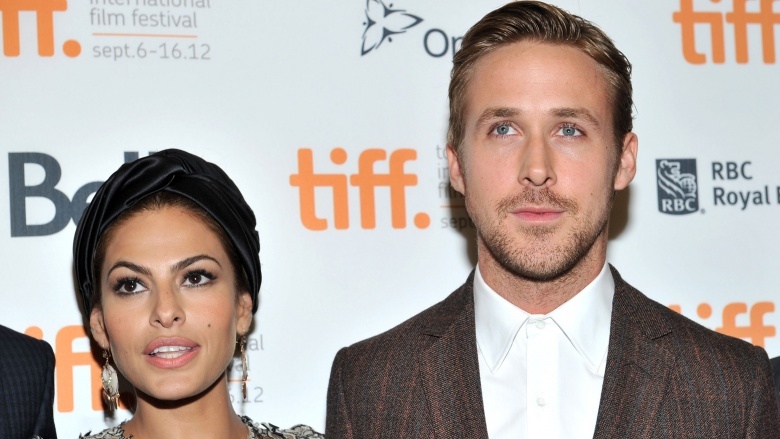 Getty Images
When you're in Tinseltown's public eye, it's hard to get an ounce of privacy, yet the better halves of some of the most famous stars in Hollywood have managed to sneak out the back door without anyone really noticing. Where did they go? Let's investigate.
Kelly Preston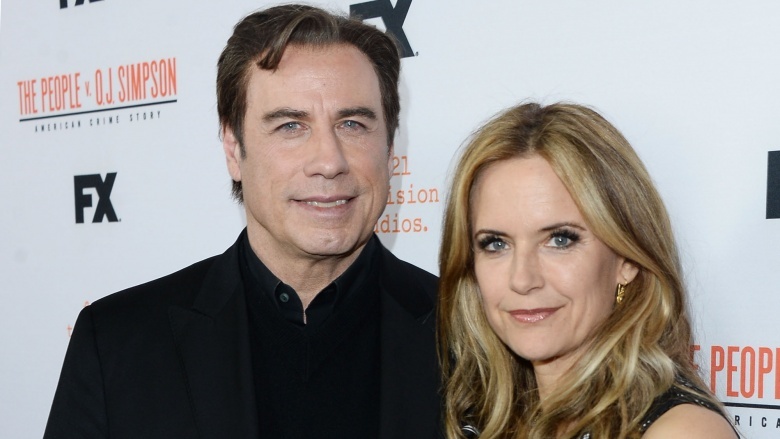 Getty Images
In the '90s, actress Kelly Preston was everywhere. We'd see her at movie premieres on the arm of her husband, John Travolta, and in blockbuster releases, such as Jack Frost and Jerry Maguire. Preston was standing on her own as both a notable actress and famous Hollywood wife. In recent years, she's kept a much lower profile. Although Preston has popped up occasionally in various projects, like the CBS spinoff CSI: Cyber, her role as one of Tinseltown's most seen and talked about wives has dimmed. When she does walk the red carpet, the words "rare appearance" usually find their way into the headline. Is this a sign of trouble behind the scenes? Unlikely. The dapper couple was photographed dancing and smiling at Preston's 53rd birthday party in October 2015, so we suspect the actress has been focused on life off-camera with her family.
Catherine Zeta-Jones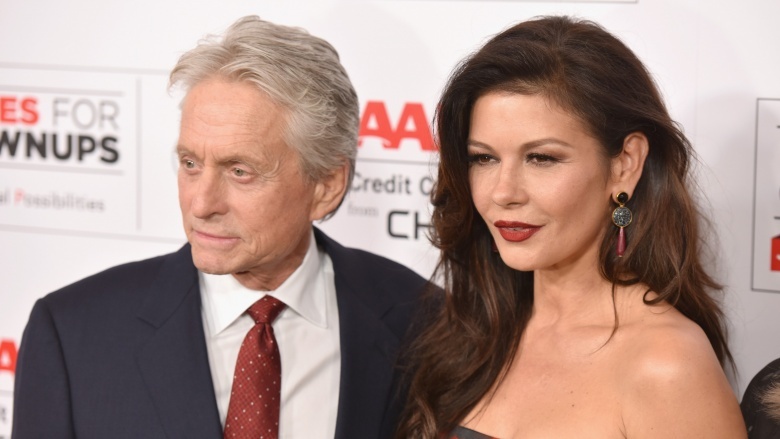 Getty Images
From the late '90s through much of the '00s, Catherine Zeta-Jones was one of the most desired and envied actresses in Hollywood. She rose to the top of the ranks after co-starring in movies like The Mask of Zorro and Entrapment, and won an Oscar for the 2002 musical, Chicago. She even took home a Tony for her role as Desiree in the critically acclaimed Broadway revival of A Little Night Music. But after storming the theater scene, Zeta-Jones' career exited stage right and hasn't been seen much since. What happened?
Stories surfaced in 2012 that the actress was seeking treatment for bipolar II disorder, which had reportedly strained her marriage to Michael Douglas, who was battling health problems of his own at the time. "I'm not the kind of person who likes to shout out my personal issues from the rooftops, but with my bipolar becoming public, I hope fellow sufferers will know it's completely controllable," Zeta-Jones told InStyle. "I hope I can help remove any stigma attached to it, and that those who don't have it under control will seek help with all that is available to treat it." Throughout their crisis, Zeta-Jones has been seen only intermittently, landing roles in Rock of Ages and RED 2 and making a few reserved red carpet appearances with Douglas. We don't suspect we'll see her center stage anytime soon.
Beyonce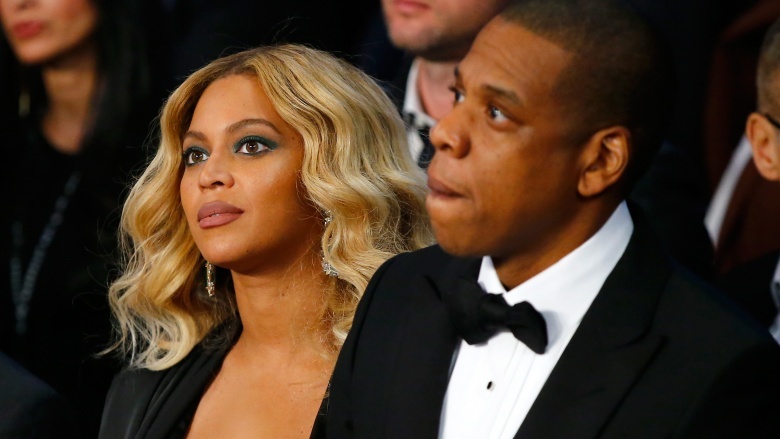 Getty Images
Beyonce is the Queen B of the pop charts, so it's shocking to think that rap mogul Jay-Z's better half could actually disappear. Believe it or not, there was a time when Beyonce intentionally dodged the spotlight, appearing mostly in carefully designed posts to her website and social media. Don't believe us? Ms. "Me, Myself, and I" even managed to pose for the cover of Vogue magazine without actually giving an interview, something only a superstar like her could pull off.
Fortunately for the Beyhive, Beyonce returned to the public eye in a big way in 2016. She released a surprise music video for her new single, "Formation," a day before the 2016 Super Bowl, and then performed the song during the game's halftime show. The internet went berzerk, drumming up plenty of hype in advance of her highly anticipated world tour and upcoming album. She also—gasp—gave an actual speaking interview to Elle magazine in April 2016 and launched her own Ivy Park workout clothing line. It looks like Sasha Fierce still runs the world.
Eva Mendes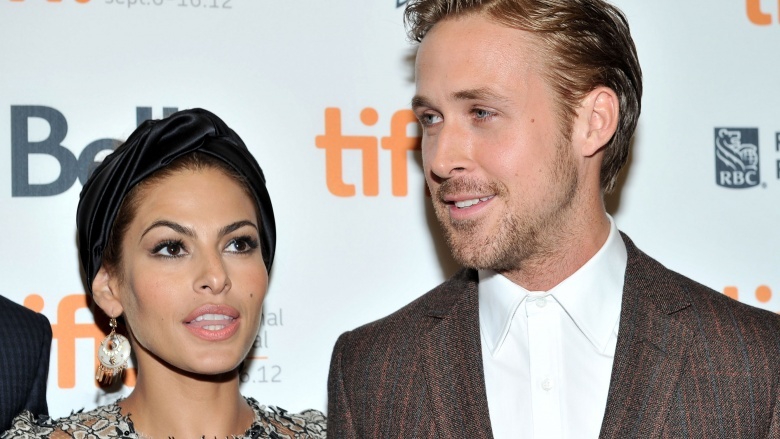 Getty Images
Eva Mendes carved out a ubiquitous acting career in the '00s, taking her sex-symbol status and turning it into a successful run in hit comedies such as Hitch and The Other Guys. Then she hooked up with co-star Ryan Gosling on the set of The Place Beyond the Pines in 2011, and we haven't seen much of her since. Luckily, she has a good reason. Not only is she dating one of the most handsome men in Hollywood, she's also been busy playing a new role as the mother of their first child, daughter Esmeralda Amada, born in 2014. If recent rumors are correct, Mendes' mommy duties are about to expand. The couple is reportedly expecting their second child in 2016. In the interim, Mendes has found time for some work on the big screen. She's expected to reprise her role as Monica Fuentes in the Fast and Furious franchise's next installment, Fast 8.
Freddie Prinze, Jr.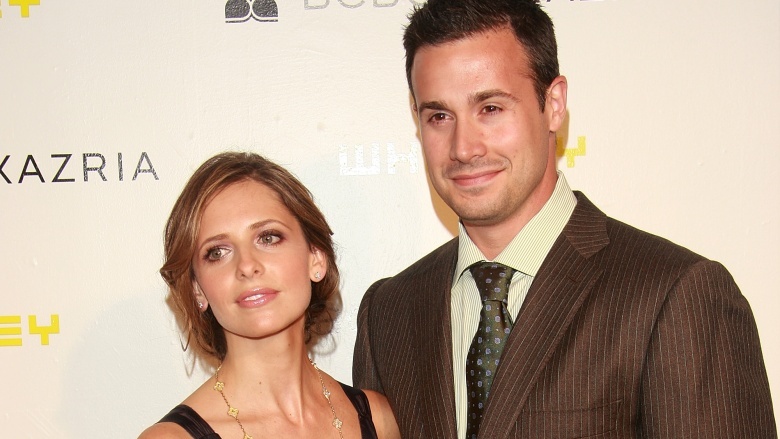 Getty Images
One of the few, if only, good things to come out of the live-action comedy Scooby Doo was the romance between Sarah Michelle Gellar and Freddie Prinze, Jr. They've been married since 2002, and though their lengthy union is remarkable by Hollywood standards, Prinze's working relationship with Tinseltown has been lackluster. Since co-starring on 24 in 2010, Prinze has mostly kept to voiceover work on shows such as Robot Chicken and Star Wars Rebels. He even told his Twitter followers in 2014 that he's "pretty much retired." Around that time, Prinze made headlines for tweeting about a health scare that forced him to undergo spinal surgery. The She's All That star has kept fans posted on his gradual recovery and physical therapy through social media. "Learnin to walk again is like learning jiu-jitsu—1 technique at a time," he tweeted in November 2014.
Blake Lively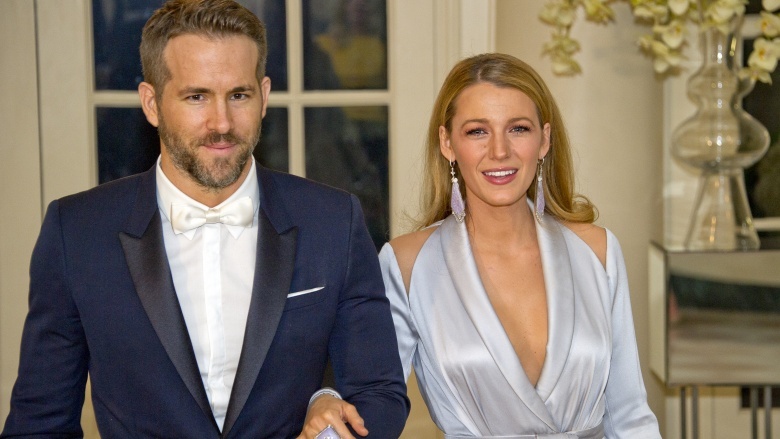 Getty Images
Model-turned-actress Blake Lively's whirlwind romance with Ryan Reynolds, whom she met on the set of Green Lantern in 2011, prompted the Gossip Girl to take a three-year break from Hollywood while she got married, had a baby, and did all those fabulous Hollywood things that beautiful celebrities do. While out of the spotlight, she did attempt to launch her own GOOP-esque lifestyle website, called Preserve, which shut down in 2015. That same year, Lively made an impressive comeback by starring in the unexpected box office hit, The Age of Adaline. She's since landed a role in Woody Allen's newest comedy, Café Society, and is said to be expecting her second child. Welcome back, Lively.