Stars Who Have Publicly Admitted How Much They Weigh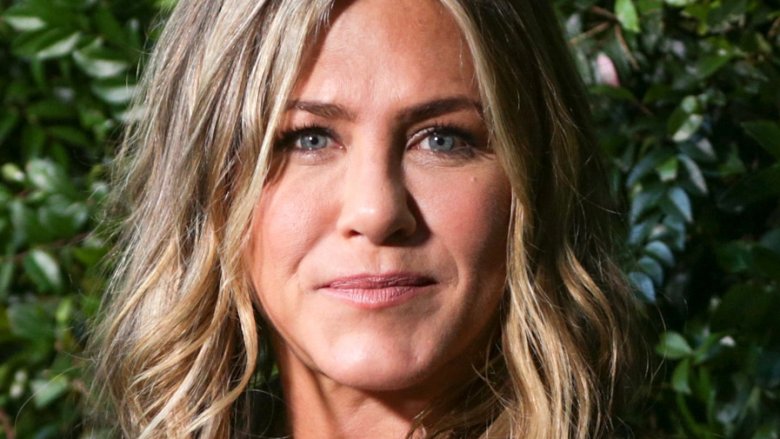 Getty Images
There is something about stars' lives that is completely intriguing. For whatever reason, we're obsessed with following them on Instagram and through paparazzi lenses. From their gorgeous houses and ritzy vacations to the more personal facets of their lives like their hairstyles and makeup routines, we just can't seem to get enough.
Sometimes it's a celebrity's weight that keeps us up at night. The truth is, as much as we might not want to, it's hard not to compare yourself to the glamorous men and women whose designer-clad bodies fill your social media feeds. And while most celebrities keep their weight to themselves (as is their right — they don't owe us anything after all), some stars have come straight out with the number they see on the scale. 
Whether it's to flaunt recent weight loss or discuss their body's changes after shaping up for a role or giving birth, these celebs have publicly commented on their weight.
The Kardashians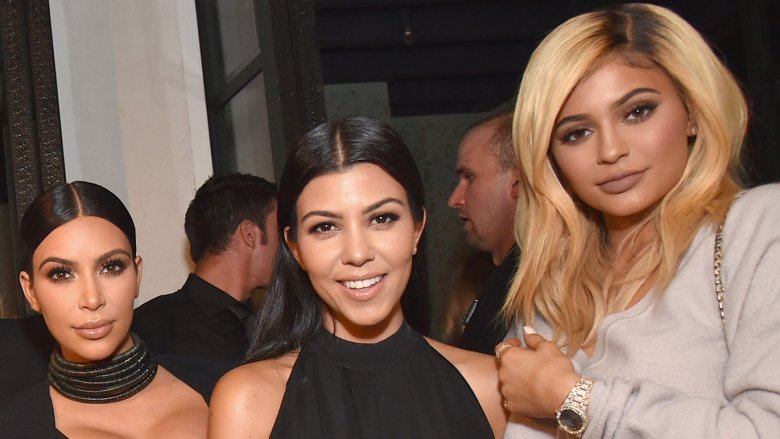 Getty Images
Quite possibly the most scrutinized family in all of American pop culture history, the Kardashians haven't hidden much from fans since their reality show first aired in 2007, so it really comes as no surprise that they've also been open about their weight.
In 2018, Kim Kardashian stirred up a bit of controversy when she showed off her 20-pound weight loss. "I was almost 140 forever and now I'm like 116 and it just feels good," Kardashian revealed in an interview with E! News (via People). Kim claimed that the weight loss was all due to healthy eating and vigorous workouts.
Kim's older sister, Kourtney, also memorably revealed her weight in 2018. "I'm 98 [pounds]," the five-foot-tall TV star said, after telling Khloe and a friend that she gained a pound in a deleted scene from Keeping Up with the Kardashians. 
Sister Kylie Jenner has also publicly spoken about her weight. In 2016, during a Q&A on her app, Jenner addressed some plastic surgery rumors, denying having had any work done on her butt. "I used to be 120 [lbs]. I was like 16, I was really skinny," Jenner said (via InStyle). "Now I'm pushing like 136 [lbs] ... but it's alright, I like the chunkiness." Of course, Jenner's body later went through a major transformation when she became pregnant with daughter Stormi, and she allegedly hit 180 pounds at her heaviest, according to Life & Style. 
Emmy Rossum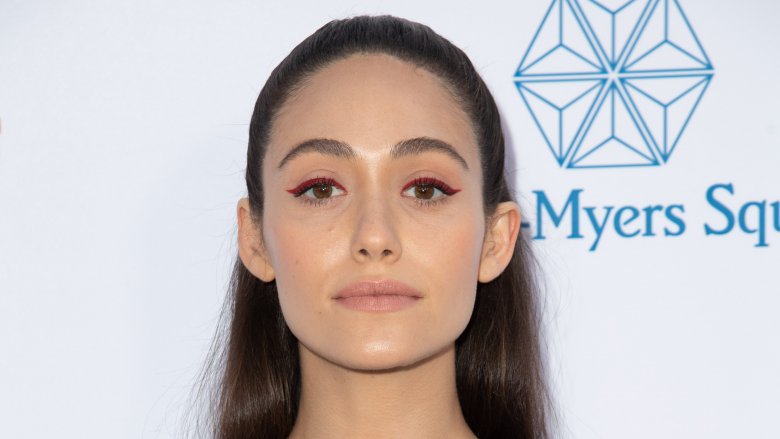 Getty Images
Kim Kardashian's comments about her 20-pound weight loss set off a flurry of backlash against the reality star for seemingly promoting an unhealthy mindset. Shameless actress Emmy Rossum, for example, took to Instagram to voice her opinions about celebrities flaunting how much they weigh. Rossum, who regularly promotes her healthy lifestyle and tough workouts on social media, posted a photo on Instagram asking her followers to look at her stories if they wanted to know how much she weighed. "During my life the scale has told me that I've gained and lost and gained and lost. Somewhere in the range of 20 pounds. But that piece of metal doesn't really know," Rossum wrote (via E! News). She then shared a photo with the words "3 best friends since kindergarten," "drive," "kindness," "empathy," "makes friends with strangers," "Jewish and proud," "Daughter," and "100+ hours of television" to portray what her true "weight" is.
Rossum's post was a nod to fellow actress Jameela Jamil's "I Weigh" movement, which seeks to show women that they "are so much more than a number." Jamil herself has also come at Kardashian for her Instagram posts promoting weight loss supplements. In May 2018, Jamil called Kardashian a "terrible and toxic influence on young girls."
Jennifer Aniston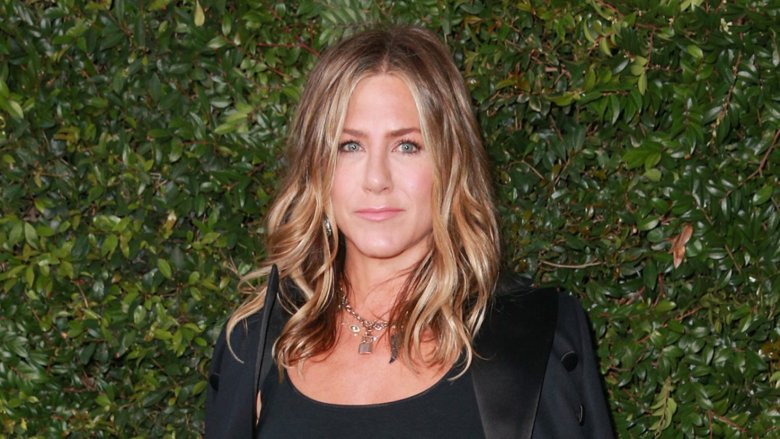 Getty Images
Since the beginning of her career, Jennifer Aniston has proven herself to be a tabloid favorite, and, as such, she's been the subject of never-ending rumors. Though she tends to ignore the drama and keep her personal life private, she actually revealed her ideal weight to Yahoo! in 2014. "These days, if I was being super picky, I would love to drop 5 pounds," she said. "That is just where I have always been really comfortable at about 110 to 113 pounds."
However, that doesn't mean she believes women should compare themselves to her. In 2016, Aniston addressed the intense public scrutiny she's encountered throughout her career in a piece she penned for Huffington Post. "The objectification and scrutiny we put women through is absurd and disturbing," she wrote. "The message that girls are not pretty unless they're incredibly thin, that they're not worthy of our attention unless they look like a supermodel or an actress on the cover of a magazine is something we're all willingly buying into."
Hoda Kotb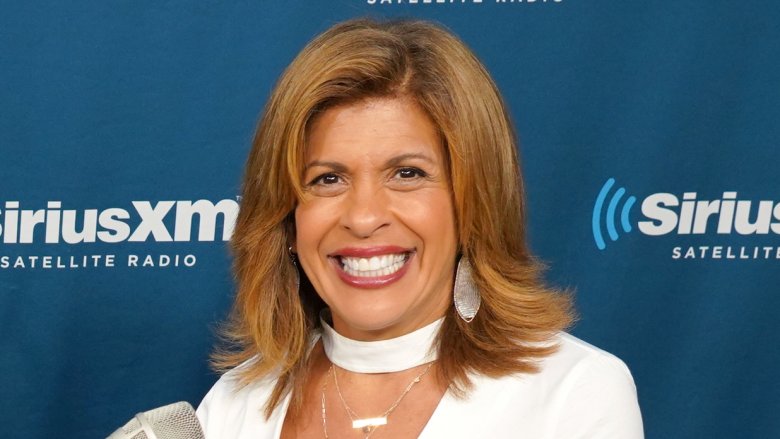 Getty Images
At the beginning of 2017, Today host Hoda Kotb opened up on Instagram about her weight. Posting a photo of the number on her scale, Kotb revealed that she weighed 152 pounds and was ready to "drop some" of that weight. Though, at the time of this writing, the TV anchor has yet to update her Instagram followers on her exact weight since that initial post, Kotb and co-anchor Kathie Lee Gifford discussed Kotb's weight loss method on a March 2018 episode of Today. Kotb revealed that she noticed she'd gained four pounds but had found a way to lose them again through intermittent fasting.
According to Benjamin Horne, director of cardiovascular and genetic epidemiology at Utah's Intermountain Healthcare, intermittent fasting is proven to help weight loss without having to completely restrict calories. "We also have some evidence that these diets can reduce inflammation, they can reduce blood pressure and resting heart rate, and they seem to have beneficial effects on the cardiovascular system," he told Time.
Jeffrey Dean Morgan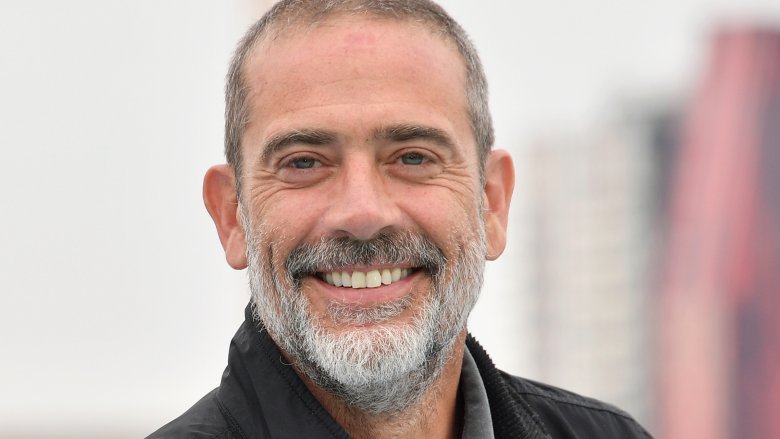 Getty Images
Women aren't the only ones who've undergone dramatic weight transformations. Though Jeffrey Dean Morgan played a sickly patient on Grey's Anatomy from 2006 until 2009, it wasn't until his role on Texas Rising that he became almost scarily thin. 
In 2015, he revealed to Hoda Kotb and Kathie Lee Gifford on Today that his role in the western, in which he portrayed a man suffering from tuberculosis, required a significant amount of weight loss. "I lost over 40 pounds," he told the anchors, explaining that when he first showed up on set he weighed about 175 pounds and, by the time he left, he was around 135 pounds. "I ate a can of tuna fish a day," he said, claiming he did not consult a doctor about the weight loss. "We had said maybe we should lose like 10 pounds and then I just kept going and going." Um, don't try this at home, folks!
Miley Cyrus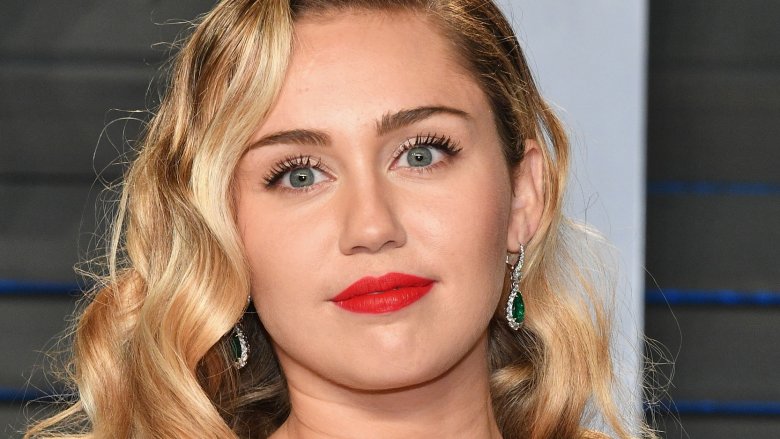 Getty Images
Miley Cyrus has long been a controversial celebrity figure. For example, the singer and actress has launched debates over cultural appropriation. But in the early days of her career, Cyrus' weight was the point of contention as people reportedly attacked her for being too skinny. Cyrus, not one to sit back and take it, addressed the matter on Twitter in 2012. "For everyone calling me anorexic I have a gluten and lactose allergy," she tweeted. "It's not about weight it's about health."
Nasty comments about her weight started up again in 2013 thanks to her infamous MTV Video Music Awards performance alongside Robin Thicke, after which people reportedly commented on how "flat" her butt was. Of course, Cyrus didn't let that get to her. "I'm like, I'm 108 pounds! I know!" she told Rolling Stone regarding the nasty comments. 
Cyrus has since been open about the vegan diet and yoga routines she's followed to stay healthy.
Amy Schumer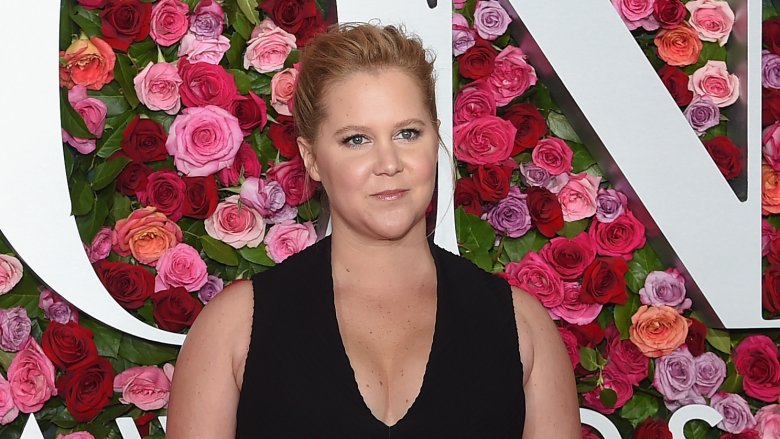 Getty Images
As a comedian, Amy Schumer often uses self-deprecating humor in her stand-up routines that focus on her weight. Schumer knows that she doesn't fit the "ideal" weight imposed on women in Hollywood — but she's made it clear that she couldn't care less. In fact, while accepting Glamour's Trailblazer Award in 2015, Schumer addressed her weight head-on. "I'm probably like 160 pounds right now and I can still catch a d**k whenever I want," she joked, proving she'd never let her weight hold her back.
Schumer has also addressed the way online trolls attack women for their weight and looks. In a 2017 appearance on Jimmy Kimmel Live!, Schumer explained sarcastically, "We're so blessed with the internet that people give you constant feedback on your looks." Of course, in true Amy Schumer form, the comedian joked about someone in particular who compared her body to mashed potatoes, claiming all the troll accomplished was inspiring her to eat mashed potatoes.
Chris Pratt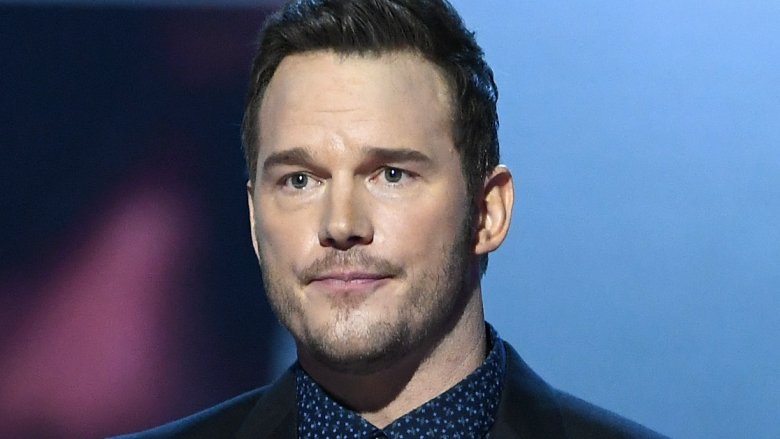 Getty Images
Throughout his career, Chris Pratt has adopted nearly every single male body type there is. From his chubby days as Andy Dwyer on Parks and Recreation to his ripped figure in Guardians of the Galaxy, Pratt has proven he's willing to clock in at whatever weight his current role requires. Pratt discussed his fluctuating weight with Conan O'Brien in 2012, describing how he had to gain 60 pounds after playing a jacked Navy SEAL in order to take on the role of an overweight lawyer in an extremely short amount of time.
However, Pratt has revealed that it isn't easy on his mind or body when he weighs a lot. Discussing his role as Dwyer, Pratt told Men's Health that, at one point, he was almost 300 pounds. "I had real health issues that were affecting me in a major way. It's bad for your heart, your skin, your system, your spirit," he said. 
These days, Pratt doesn't have an ideal weight for himself — he just aims to make sure he's healthy. "I think the best thing, the best way to think about it, is not to have a weight goal," he said. "It's not to say my goal is 225 pounds. That's not my goal. My goal is six months. It's six months of consistency," he said at a 2017 press event (via Huffington Post). He continued, "Build up a bunch of consistency and make it more of a lifestyle, rather than seek out a weight goal."
Tyra Banks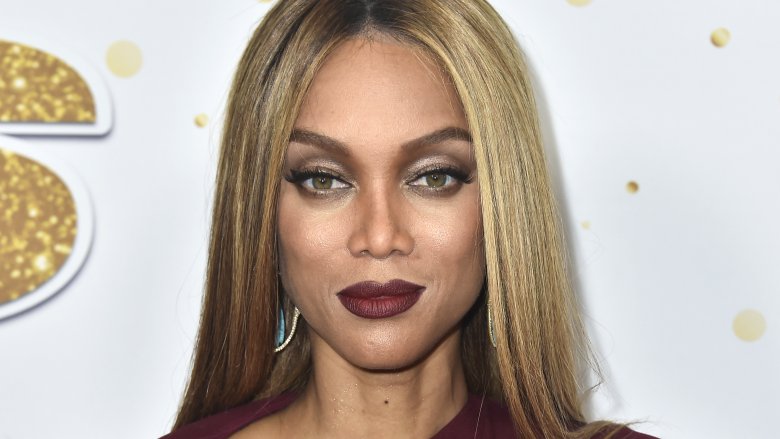 Getty Images
Where were you when Tyra Banks infamously exclaimed on her talk show, "Kiss my fat a**"? The supermodel said that iconic quote in 2007 after being photographed in a bathing suit and criticized for her apparent weight gain. As a model, Banks' body was basically her job, and it unfortunately made her the victim of many personal attacks as her weight fluctuated, as everyone's body does. "I used to feel like my body was not mine," Banks told People in March 2018. "I've been too thin or too big. And I used to feel like I was betraying people if I lost weight."
In her 2018 memoir that she co-wrote with her mother, titled Perfect Is Boring, Banks revealed she weighted 159 pounds after her doctor encouraged her to lose weight after injuring her ankle. She's since made it a point to urge women to love themselves without regard to the number on the scale. "Part of Tyra's whole message with this book and this phase of her life is that women need to stop shaming each other for their bodies," People Now host Jeremy Parsons told Good Morning America. "Women don't need to feel ashamed for the way they look or the way they want to look."
Dwayne Johnson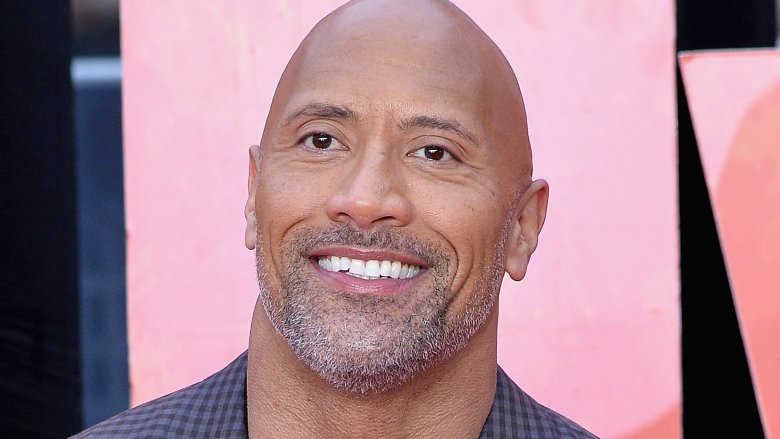 Getty Images
The iconic wrestler-turned-actor Dwayne Johnson didn't get the nickname "The Rock" for nothing. Well actually, Johnson has joked that the nickname doesn't have anything to do with his rock-hard muscles at all, but we digress. The point is that Johnson's incredibly large body is basically unmatched in both the acting and wrestling worlds. So what might Johnson actually weigh?
It turns out that, no matter how superhuman Johnson might look, he is actually just as human as the rest of us — meaning yes, his weight fluctuates, too. In 2016, he posted a workout video on Instagram showing his transformation from his weighing 238 pounds playing Mitch Buchannon in Baywatch to weighing 260 pounds for his role as Luke Hobbs in the Fast and the Furious franchise. So how did he get that body exactly? Just ask his crew members, who lug 40,000 pounds of workout equipment everywhere he goes. Yes, really!
Katy Perry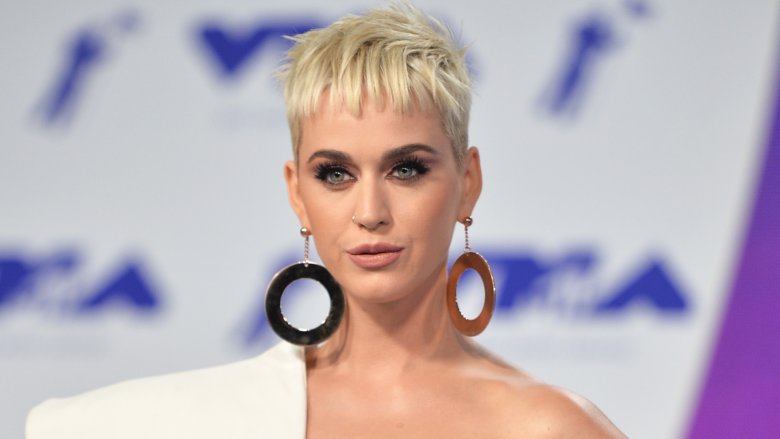 Getty Images
It's hard to look at Katy Perry and not be jealous of her body. Her thin waist and voluptuous curves (which she revealed she spent her childhood praying for) aren't unlike those of a Barbie doll. However, Perry has claimed that people weren't always envious of her looks, which goes to show it's just about impossible to please everyone. "When I was a kid, I was the same height and weighed more like 145," she told Elle in 2011, explaining that, at the time of the interview, she weighed about 130. A year earlier, she told Harper's Bazaar that she once considered getting a breast reduction in her teens, stating that clothes aren't made for people with bodies like hers.
Fortunately, Perry's come to be happy in her 130-pound figure. "I don't have a Kate Moss body, but I'm very proud and happy with mine," she shared with Harper's Bazaar.
Mark Wahlberg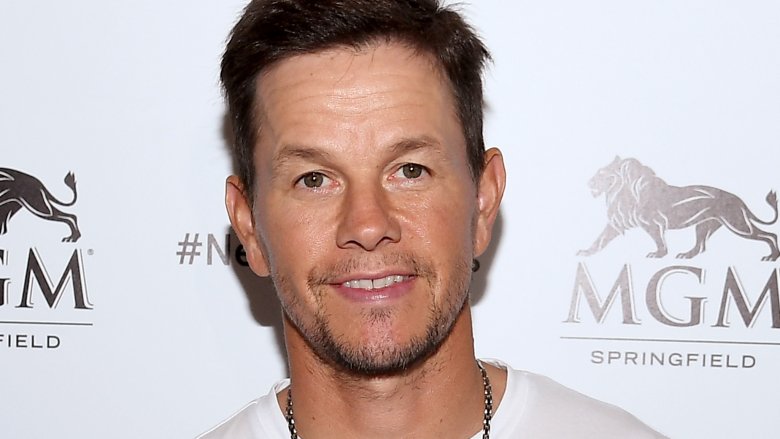 Getty Images
Mark Wahlberg has gone through multiple transformations in his life, going from his '90s rapper persona Marky Mark to an underwear model to a highly respected actor. Wahlberg's career has seen it all — and so have the scales he's stood on. For example, if you saw Wahlberg alongside Dwayne Johnson in their 2013 film Pain & Gain, you happened to see Wahlberg at 205 pounds. "I had two months to get into shape for the role, I was pounding heavy weight, and I packed on about 40 pounds for it," Wahlberg told Bodybuilding.com.
On the other hand, if you went to see his film The Gambler that came out just a year later, chances are you'd be shocked at how frail he looked. That's because, for that film, he reportedly dropped 60 pounds to get down to 137. "No energy, no nutrition, and the studio, there was a complaint about that, that my lips were always looking blue," Wahlberg said about the effects of his thin stature.
When Wahlberg isn't preparing for a role, however, he'd like to "stay around 180-to-185 [pounds]."
Sofia Vergara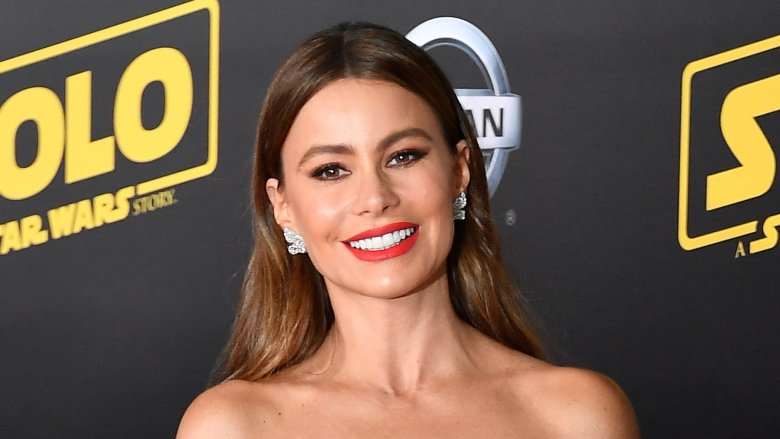 Getty Images
Much like Katy Perry, Sofia Vergara has a body most women would have to pay to have. And also like Perry, Vergara wasn't always happy with it. She told Shape that her body type led to bullying when she was young. "I was still skinny but suddenly I had these big boobs," she said. "It was terrible! I used to tell my mother, 'I'm going to cut these off as soon as I turn 18.'" But as her fans know, she actually never did.
To Shape, the Modern Family star also revealed that her ideal weight is 125, though it does tend to fluctuate. "I always allow myself a window of three to five pounds when I'm not working," she told the fitness magazine. "But I don't ever want to get super skinny. I think when women reach a certain age, they look better with a little fat in their face."
Matthew McConaughey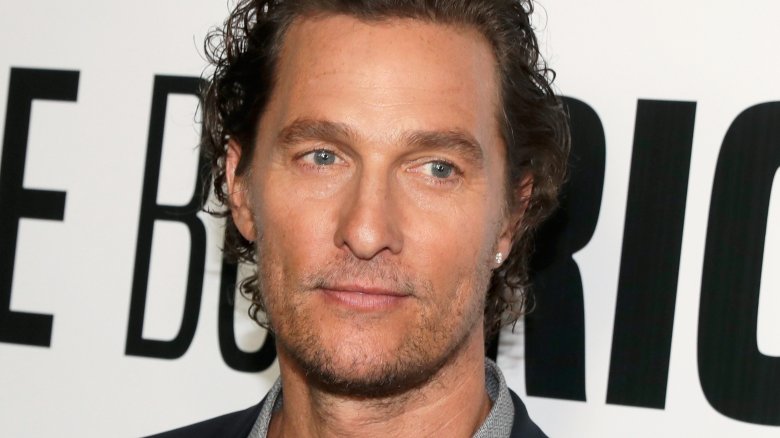 Getty Images
Marky Mark and Chris Pratt aren't the only actors who've gone through dramatic weight loss and weight gain streaks for the sake of their art. In 2012, Matthew McConaughey famously lost 38 pounds for his role in 2013's Dallas Buyer's Club, ultimately reaching 143 pounds. "Overall, [I've] probably got 35 percent less energy, but there's been plateaus," McConaughey told HitFix (via E! News). "Getting past 170 was really hard, but then once you get [to] 167 the next seven come off easy. Getting past 160, really hard. But then you fly down to 150. Getting past 150 was really hard and then, bam! Got down to 143 and that's where I want to be." Seems like it was worth it, though, as the actor walked away from the role with an Oscar, a Golden Globe, and a Screen Actors Guild award, among others.
He later brought the number on the scale in the opposite direction for his 2016 film Gold. During a screening for the movie, he revealed that, at the start of filming, he'd weighed a "soft 217 pounds."
Amber Tamblyn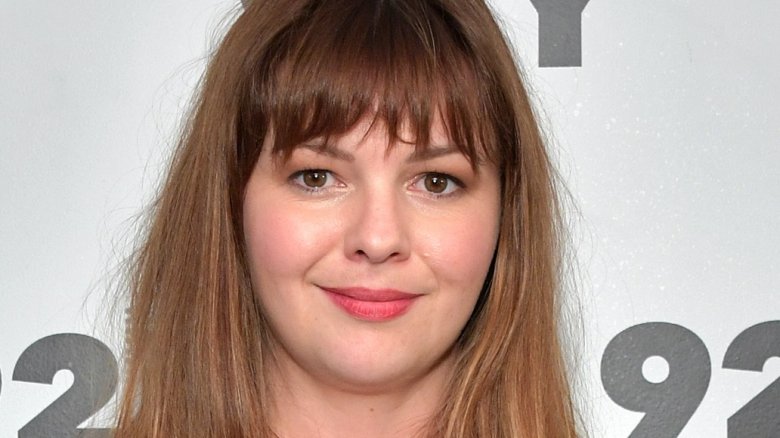 Getty Images
While there are certainly all differently sized actors and actresses in Hollywood, we're all too often reminded that one body type is still seen as superior. For Amber Tamblyn, society's unhealthy fascination with thinness almost halted her career after her role in the Sisterhood of the Traveling Pants 2. In a 2018 interview with Jodi Kantor, Tamblyn revealed that she was asked to lose weight in order to get more roles and fulfill her star potential. "I think at that point I was 128 pounds and I'm 5'7"," Tamblyn said, explaining how the moment has affected her ever since. "At that time, I was like 21 years old, so if you look at that and if you use that as an example and imagine that over two decades, forms of that from when you're a child all the way up, it does something to you."
These days, stars have started criticizing apps like Photoshop. Some brands even publish airbrush-free ads, and magazine have begun putting women of every size on their covers. So, at least, it'd appear that we're headed in the right direction.