Alan Jackson's Son-In-Law Dies After Tragic Accident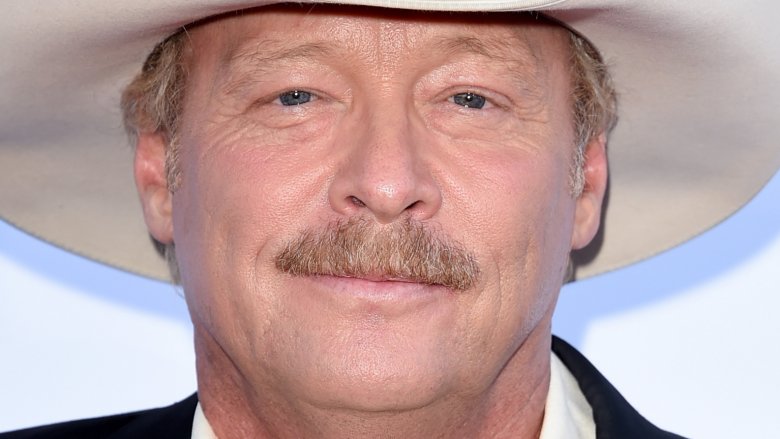 Getty Images
Country music star Alan Jackson and his family just experienced a major loss.
Jackson's son-in-law, Ben Selecman, passed away after falling off of a boat dock in Jupiter, Fla. and sustaining "traumatic head injuries" on Wednesday, Sept. 13, 2018, as reported by the Associated Press. According to the Miami Herald, Selecman, who was married to Jackson's daughter Mattie, was trying to help a woman onto a boat when he slipped. Selecman was just 28 years old. 
As noted by a post on Jackson's website, Selecman is survived by his parents, Mark and Brenda Selecman; his brother, Cole Selecman; and his sister-in-law, Morgan Selecman. Both the Jackson and Selecman families "ask for — and appreciate — prayers during this difficult time."
Ben Selecman, whose full name was actually Samuel Benton "Ben" Selecman, and Jackson's eldest daughter previously got married in October 2017. The details of their nuptials were shared online with Southern Bride. "Ben will tell you we first met at a mutual friend's wedding, but I just remember dancing with a cute guy and never thinking about him after. We reconnected 2 years later while he spent a summer clerking for a judge in Nashville during law school," Mattie Jackson shared with the popular bridal magazine. "He asked me out and I said no, but he didn't give up. Three months later, he called. I finally relented, so he drove almost 4 hours just for dinner and we've talked every day since."
She went on, "He pursued me until I finally saw the handsome, outgoing, Godly guy I needed."
Selecman and Mattie's wedding serves as the cover story for Southern Bride's summer/fall 2018 issue. Following the news of Selecman's death, the magazine shared photos of him on his wedding day on Instagram, writing, "We are absolutely heartbroken over the passing of Ben Selecman, son-in-law of Country Music legend, Alan Jackson. Southern Bride was honored to share the beautiful wedding of Ben and Mattie and our deepest thoughts and prayers go out to Mattie, both families and all of those who loved and knew Ben."
According to People, Selecman and his wife had lived together in Nashville, Tenn. As Mattie Jackson told Southern Bride, she and Selecman had made plans to open a vintage 2006 bottle of Tattinger's Comtes de Champagne on their tenth wedding anniversary, as they'd enjoyed another bottle of the drink during their wedding reception.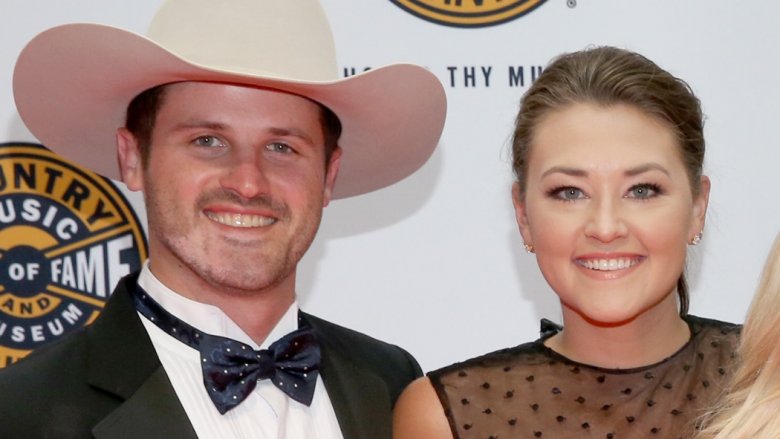 Getty Images
Ben Selecman was a native of Tennessee and had attended the University of Tennessee Knoxville before later getting his law degree at the University of Memphis Cecil C. Humphreys School of Law. He worked at the Nashville-Davidson County District Attorney's Office as an Assistant D.A.
On Thursday, Sept. 14, Glenn Funk, the District Attorney of Davidson County, released a statement about Selecman's passing. "He was really a rising star and I'm sick that we lost him, but I'm grateful for every day that he worked for us because he was great," Funk said in a statement obtained by The Tennessean. He added that the D.A.'s office is "thankful for every day that Ben had the opportunity to serve the people of Davidson County."
Funk also noted, "Our prayers are with Ben's family. He will be truly missed."
Assistant D.A. Tammy Meade also spoke highly of Selecman, telling AOL that he "was an old-school Southern gentleman, happy all the time, a good lawyer, a good person to be around."
In a post on Facebook, the D.A.'s office shared a black-and-white photo of Selecman, writing, "Thank you for your service, your kindness, compassion, and for the laughs and memories."
It's unclear just what Selecman was doing in Florida at the time of his passing. However, it's worth noting that Alan Jackson owns property in the state, as noted by Taste of Country.
Jackson's next concert is scheduled for Omaha, Neb. on Sept. 21. He'd previously canceled shows in August and September due to a respiratory infection he was battling and due to the dangers of Hurricane Florence.
Our thoughts are with all of Selecman's loved ones during this difficult time.