Infamous Music Producer Suge Knight Pleads No Contest To Manslaughter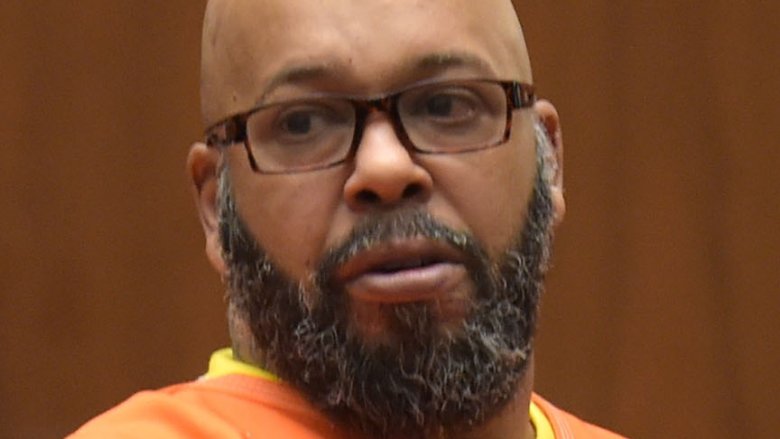 Getty Images
Music producer Suge Knight will be spending a long time behind bars.
E! News reports that Knight has taken a plea deal with the Los Angeles County District Attorney's Office. The 53-year-old reportedly pleaded no contest to manslaughter with the use of a deadly weapon after running over a man with his truck in 2015. Knight, who founded the famous Death Row Records, is expected to spend the next 28 years in prison for the crime. Specifically, according to People, Knight is to serve 22 years for manslaughter, an additional five years for his "third strike violation," and one year for his charge of using a deadly weapon.
Knight, who's been in jail since his arrest for the crime in January 2015, will reportedly start his sentence at Department 101 of the Foltz Criminal Justice Center on Oct. 4, 2018.
Of the incident involving Knight's manslaughter count, People reported that Knight had hit two pedestrians in Compton, Calif. in January 2015, after he'd allegedly been trying to escape a fight. While one of those pedestrians, Cle "Bone" Sloan, sustained only minor injuries, the other man, Terry Carter, died after being transported to the hospital.
By taking a plea deal, Knight also resolves two other court cases against him — one for allegedly making criminal threats and another for allegedly stealing a camera. Both stem from incidents in 2014. If Knight had not accepted the terms of the plea deal, his case would have gone on to court, and he would have faced the possibility of life behind bars without parole.
Suge Knight has a history of criminal behavior. In 1992, he faced two counts of assault with a deadly weapon, as reported by the Los Angeles Times. In 1997, he was sentenced to nine years behind bars for violating his probation after getting into a fight in Las Vegas — just hours before rapper Tupac Shakur was shot in a car Knight was driving.