Bill Cosby Laughs After Receiving Prison Sentence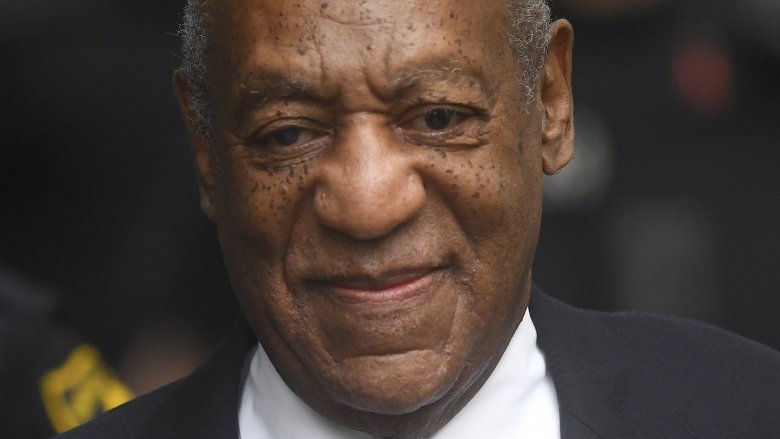 Getty Images
Disgraced comedian Bill Cosby was sentenced to time behind bars on Sept. 25, 2018, and his reaction to the news was shocking.
After he received a sentence of three to ten years in prison, Cosby, who was previously found guilty of sexually assaulting Andrea Constand in 2004, reportedly laughed out loud in the Montgomery County courtroom, as reported by Page Six. Furthermore, before he was taken into police custody, he allegedly made jokes to his legal team.
Cosby, 81, then reportedly handed over his possessions, including a watch, wallet, and tie, to authorities before he was remanded by sheriff's officers on the order of Judge Steven O'Neill. He was denied bail. "My reasons for the sentence are the reasons I'm relying on in denying this defendant bail. This is a serious crime he's been sentenced for," O'Neill explained.
The former Cosby Show star had previously been out on $1 million bail since his arrest back in December 2015.
After the courtroom was emptied, Cosby was handcuffed with his hands in front of him, and, holding his cane (he is legally blind), he was led to a hallway. His sense of humor appeared to have dimmed by this time, as he was described as appearing "grim-faced" by Page Six. He was later booked at the Montgomery County Correctional Facility in Eagleville, Pa., where he had his mugshot taken. However, he was later transported to Pennsylvania's State Correctional Institute at Phoenix, where he took another mugshot (via CNN). According to District Attorney Kevin Steele, Cosby could later be transferred to SCI Laurel Highlands, where lower-risk inmates in the state often do their time.
Cosby will be required to register as a sex offender with Pennsylvania police and will receive mandatory counseling each month for the rest of his life. As noted by The Hollywood Reporter, he will need to serve three years in prison before being eligible for parole.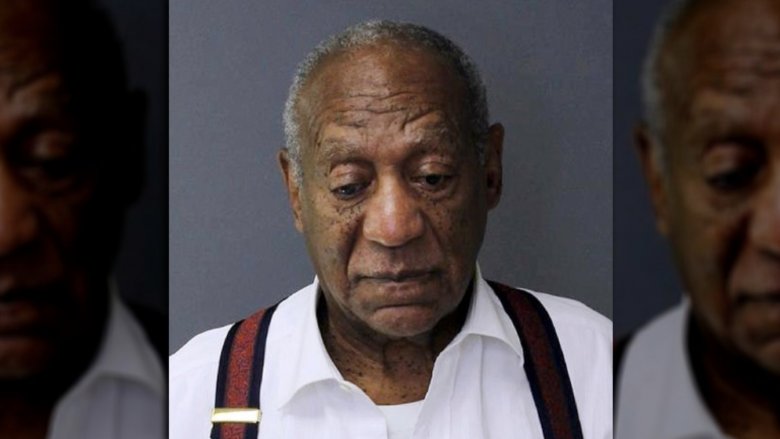 Montgomery County Correctional Facility
Cosby wasn't the only person to have laughed in the courtroom during his sentencing. Supermodel Janice Dickinson, who'd previously accused Cosby of drugging and raping her in 1992, reportedly laughed after Judge O'Neill delivered Cosby's prison sentence. Sitting behind Constand, Dickinson is said to have laughed "loudly and slowly," according to HuffPost. She also reportedly said, "See, I got the last laugh pal," while looking at Cosby.
Dickinson was reportedly threatened to be booted from the courtroom, but, ultimately, she was allowed to stay.
Dickinson had previously testified against Cosby at his trial in April 2018, offering evidence of Cosby's alleged past behavior.
As for Constand, she reportedly smiled while walking out of the courtroom after Cosby's prison sentence was announced, according to Page Six. "More than 60 other women have self-identified as sexual-assault victims of Bill Cosby," she had said in a statement given to Judge O'Neill. "We may never know the full extent of his double life as a sexual predator, but his decades-long reign of terror as a serial rapist is over."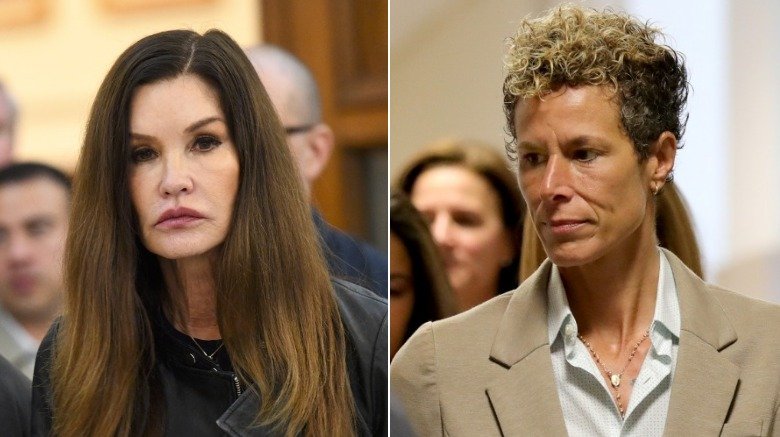 Getty Images
Later, Cosby's publicist, Andrew Wyatt, criticized his client's prison sentence by using an interesting comparison. "They persecuted Jesus, and look what happened," Wyatt told press, as reported by The Washington Post. "Not saying Mr. Cosby is Jesus, but we know what the country has done to black men for centuries." Wyatt also shared his belief that Judge O'Neill's sentencing of Cosby — a man who has been accused of drugging and raping dozens of women over the course of decades — was a part of a greater "sex war" happening in America, referencing the sexual assault allegations recently made against Supreme Court nominee Brett Kavanaugh.
However, despite Wyatt's attempt to paint his client as an innocent man, psychologist Kristen Dudley, who testified in court, believes that, given the opportunity to do so, Cosby would sexually assault again. Speaking to the court before Cosby's sentencing, she shared that she had come "to the conclusion that Mr. Cosby does in fact fit the criteria" of a sexually violent predator, as reported by HuffPost.
"Using his power and prestige within the community, [Cosby] is able to meet people, befriend them, and it is during that friendship that the sexual assault occurs," she stated, noting that she believes he would likely offend again in the future.