Simon Cowell Worries Friends With Absence At Pal's Wedding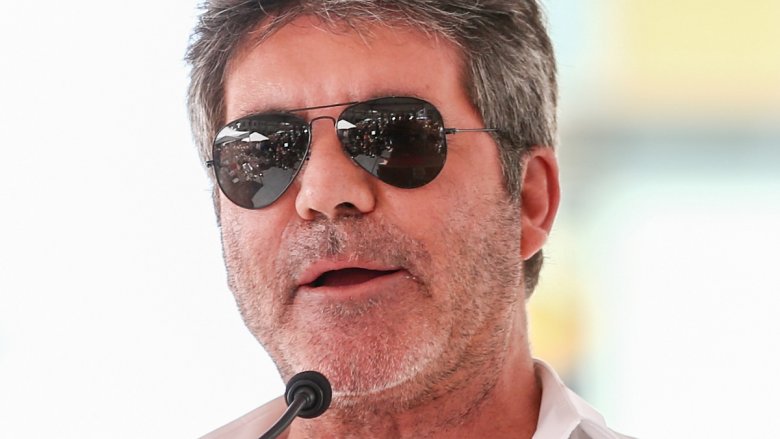 Getty Images
America's Got Talent judge Simon Cowell reportedly has some of his close friends concerned about his well-being.
Cowell's friends are said to have become worried about him after he failed to show up for the wedding of pal Nigel Hall, the Global Head of TV for Syco Entertainment, as reported by The Sun. And Cowell wasn't supposed to just attend the ceremony as a guest — he was Hall's best man!
Actor Bradley Walsh, who will star in the new season of Doctor Who, reportedly filled in for Cowell. Walsh is said to have mentioned Cowell's absence from the big event at the Claridge's Hotel in London during his speech as best man. "Bradley referenced Simon in his speech and said that he only RSVPed that he wouldn't be coming three days before," one source shared.
According to one insider, Cowell, 58, told Hall that he wouldn't be able to make it to his wedding because of his work schedule in Los Angeles. Apparently, filming for America's Got Talent: The Champions changed "at the very last minute," preventing him from making it to his friend's big day. However, Cowell's partner, Lauren Silverman, did attend the wedding, having had reportedly flown into London by herself. As noted by Metro, Silverman looked gorgeous while attending the event, wearing a strapless, black lace gown and long sparkling earrings.
TV journalist Piers Morgan, X Factor judge Cheryl Tweedy, and Britain's Got Talent judge Amanda Holden were guests at the wedding.
"Bradley was happy to step in and did a fine job. He made references to Simon in his speech, which seemed to cause Lauren to tear up a bit," a source told The Sun, noting that Hall was disappointed that Cowell didn't show. "Nigel was upset that Simon couldn't make it. They've been friends for a long time, so he really wanted him there."
The Sun reports that wedding guests were worried about Cowell, as they were surprised he would have missed Hall's wedding day. "Initially some pals said he'd told them he was too ill to attend but later it transpired it was a schedule clash," one person said. "He's working like a man possessed at the moment. He's just done X Factor judges houses and also America's Got Talent. He could do with a break."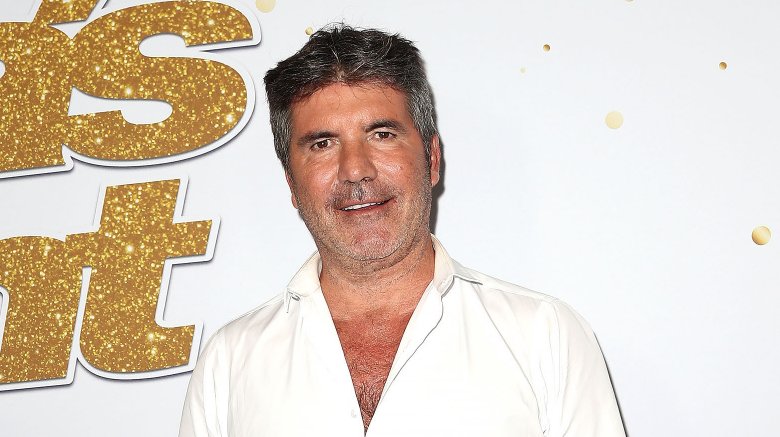 Getty Images
Simon Cowell has certainly been busy in recent weeks — and not just with his various TV duties. According to Metro, Cowell has been "in meetings to sign" AGT contestant Courtney Hadwin, the British teen who came in sixth place on the talent competition TV series.
Cowell has also managed to snag Scottish singer Susan Boyle for his show AGT: The Champions (via Metro). As many may remember, Boyle made headlines after she beautifully performed the Les Misérables song "I Dreamed a Dream" on Britain's Got Talent in 2009. She wound up placing second in the season, losing to the dance troupe Diversity.
"Simon was delighted Susan agreed to come back," a source told The Sun (via Metro).
Hopefully, despite his busy schedule, Cowell makes time for himself and for his health, especially considering how he has experienced some minor health problems in the past year. In October 2017, Cowell was seen wearing a neck brace and being taken from his home via stretcher before being transported to a hospital. He had reportedly fainted on the stairs while getting some hot milk for his son.
Remarking on the incident later, Cowell told The Sun that his fall down his London home's stairs was a wake-up call. "Sometimes we get a reminder that we're not invincible and this was certainly mine. It was a huge shock," he said. "They think I fainted because I had low blood pressure and so I have got to really take good care of myself to sort that out." He added, "After all I am a dad and have more responsibility than ever."
Stating that he was "on the mend," Cowell also told the paper, "I know I was very lucky I didn't hurt myself seriously." He continued, "It could have been a lot worse. I must say, everyone at the hospital were incredible. I'm truly grateful."
Since missing out on friend Nigel Hall's wedding, Cowell has been seen in Malibu, Calif. with his 4-year-old son, Eric (via the Daily Mail). Cowell and his mini-me reportedly grabbed a bite to eat at Ollo restaurant on Tuesday, Sept. 25, and were accompanied by two nannies. We hope this recent outing is a sign that he's slowing down a bit, as he could clearly use the downtime.