Ashlee Simpson's Father-In-Law Fell Over 300 Feet To His Death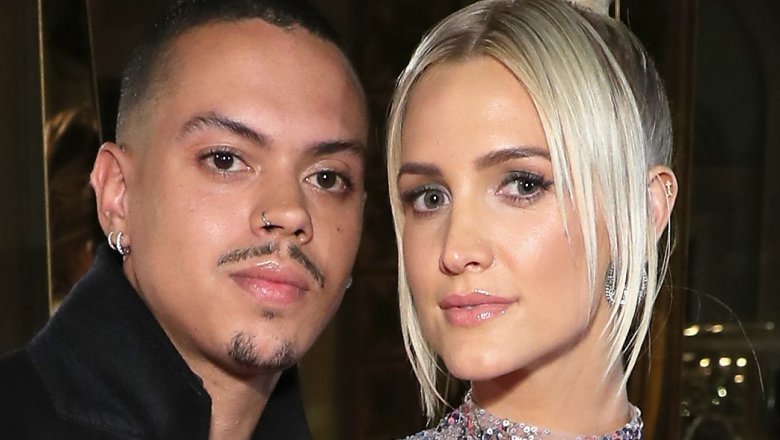 Getty Images
Singer and reality TV star Ashlee Simpson's husband, Evan Ross, just opened up about a family tragedy — the unexpected death of his father.
On his E! television series Ashlee + Evan, Ross recounted losing his father when he was just a teenager. "My father passed away when I was 15 years old," Ross, the son of legendary singer Diana Ross and Norwegian businessman Arne Naess Jr., shared, as reported by Radar Online. "He was climbing and he had fallen."
The New York Times reported that Naess passed away in January 2004. He'd been climbing the Groot Drakenstein mountains near Cape Town when he slipped and fell about 320 feet to his death. The paper noted that, while he had been using ropes and a harness, Naess had not been wearing much protective gear at the time of the incident.
According to BBC, Naess had rejected suggestions that he bring a local climber with him and had instead decided to climb alone. Wilderness Search and Rescue spokesman Kevin Tromp told the news organization that Naess had expressed his desire to "climb a ridge that had never been climbed before and be back before lunch."
Son of business tycoon Anton Rupert, Johann Rupert, who Naess had been visiting, had been watching Naess from a distance using binoculars. Naess had called Rupert to let him know he was turning back from his climb after encountering a "thick mist." Rupert reportedly looked away for a moment and, when he turned back, Naess and his ropes had disappeared from view. His camming device, which is the part of protective climbing equipment that is placed in cracks of rock to prevent a climber from hitting the ground if they fall, had reportedly come loose.
Naess' body was later found by rescuers.
The climb hadn't been Naess' first. He'd been an experienced mountain climber for some time, having previously led a team to the summit of Mount Everest back in 1985.
Naess, who'd fathered sons Evan Ross (born Evan Naess) and Ross Naess with Diana Ross before they divorced in 1999, was just 66 years old at the time of his death. He also left behind three children from a previous marriage as well as two kids from a marriage after his split from Diana Ross.
Understandably, Ross developed a fear of mountain climbing — and potentially falling. But that's something he wants to take control over by facing his fears head-on. "I feel like one of the biggest things I got from my father growing up was, 'You can face certain fears' and no matter what, I can push through," Ross said on an episode of Ashlee + Evan.
And Simpson has been supportive of her husband's goals, as she wants him to be able to connect with his late father. "I want Evan to do this because it takes him back to his roots," she explained (via Radar Online).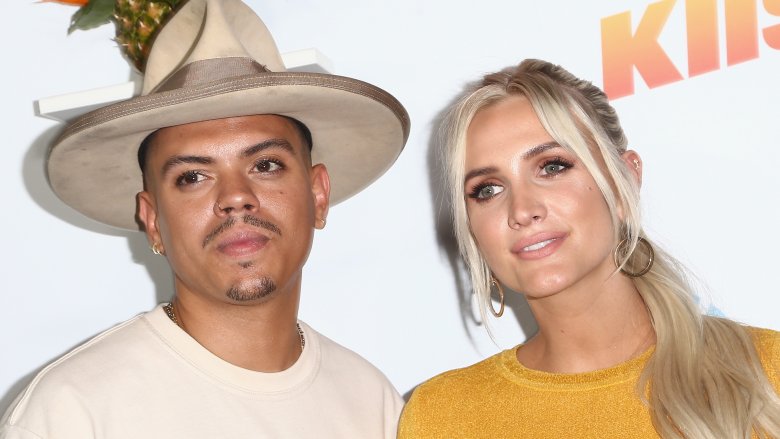 Getty Images
Ross and Simpson's reality TV series first premiered on Sept. 9, 2018. Since then, the two celebrities have used their new platform to not only share their personal life with their fans but to also show off their more vulnerable sides. While Ross opened up about his father's untimely passing, Simpson spoke with her own father, Joe, about his brush with death after being diagnosed with prostate cancer.
As People magazine previously reported, Joe learned he had prostate cancer in 2016 and soon after underwent prostate surgery. "I remember saying to the doctor, 'What if I don't have surgery?'" Joe recalled on Ashlee + Evan. "He said in six months you'll be dead."
Fortunately, by May 2017, Joe was declared to be cancer-free following radiation treatments. "You know, I really wrestled with just saying, 'I'll see you guys later,'" he admitted. "I couldn't do that to you and to your sister and to my little grandbabies."
Of their show on E!, Ross has shared that he and Simpson just "wanted to create something that was really, truly authentic to who we were" (via E! News). He continued, "And so that people could really kind of get an understanding for the first time of where all of this is coming from and where the inspiration's coming from."
"It all comes from love," Ross noted. "I feel like we really have a good understanding of each other and we're learning how to work with each other too."