Real Housewives Star Porsha Williams Engaged To Dennis McKinley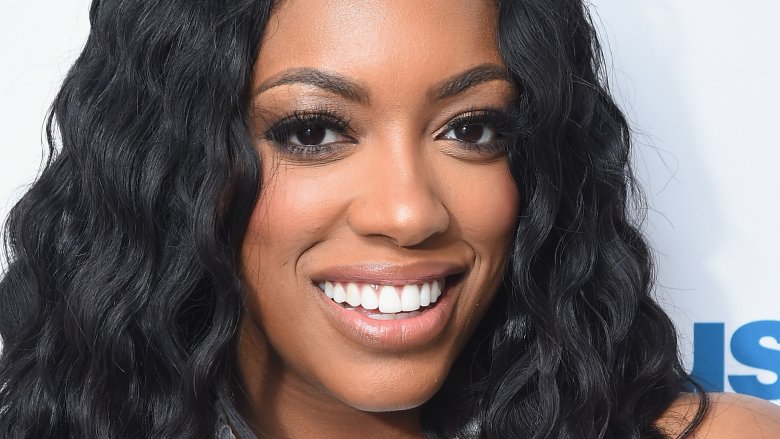 Getty Images
Congratulations to The Real Housewives of Atlanta star Porsha Williams on her engagement to boyfriend Dennis McKinley.
On Sunday, Sept. 30, 2018, Williams shared a photo of herself rocking a red dress and a new piece of sparkly jewelry on her ring finger on Instagram. Williams, who is all smiles in the picture, wrote, "Feed off of good energy or bad energy will feed on you!" The pregnant TV personality later subtly showed off her diamond ring in another Instagram post — this one featuring her surrounded by her friends — writing, "We fix each other's crowns and no one ever knows!!"
The comments sections of both posts have been flooded with fans offering their congratulations to Williams on her apparent engagement.
People magazine has since confirmed Williams' engagement to McKinley.
As noted by Us Weekly, Williams and McKinley first debuted their romance to the world back in June 2018. In September 2018, they announced that they were expecting their first child together. Speaking to People magazine, Williams shared that her pregnancy was "a dream come true." Explaining that she'd previously had a miscarriage, she shared that she was initially worried about the pregnancy, but, after going to her first appointment to see and hear her baby in the womb, she was set at ease.
"The thought of me getting that blessing after praying for it for so long and getting that blessing with someone who is just as excited as me — it's Dennis' first child, just like me — and it's something we've both always wanted," she stated.
Williams later left a comment on beauty influencer Ming Lee's Instagram account, which led some fans to believe that she'd accidentally revealed her future child's sex (via Us Weekly). Writing a message beneath a photo of four babies sleeping underneath salon hair dryers, Williams seemed to hint that she was going to have a girl, writing, "Omg I wish my baby was out !! I would have her right there getting done up lol."
However, at the time of this writing, the sex of Williams' baby remains unclear.
Williams was previously married to former NFL player Kordell Stewart for two years before they called it quits on their relationship in 2013. The two share no children together.
Congrats again to Williams and McKinley on their engagement!