Lindsay Lohan's Friends Are Reportedly Worried About Her Mental Health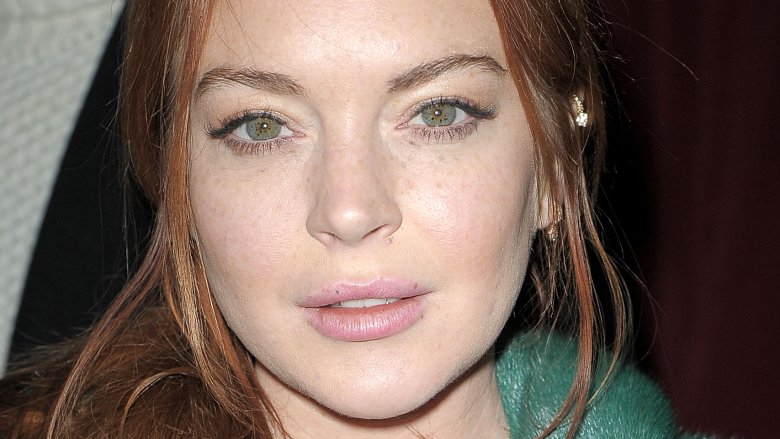 Getty Images
Actress Lindsay Lohan is reportedly causing her friends concern after making headlines for a disturbing Instagram live video in late September 2018.
TMZ reports that those close to Lohan are worried about her mental health and want her to return to the United States to seek help. One friend wants Lohan to move to Cincinnati, where she'll have people around who care about her and where there's not much paparazzi.
As Time reported, Lohan previously live-streamed an encounter with a family with two young children on Instagram. "Hey everyone, I just want to show you a family that I met," Lohan said in the Instagram video. "A Syrian refugee family that I'm really worried about. They really need help."
Lohan, who has reportedly been filming a new MTV reality show at her beach club in Mykonos, Greece, offered the family's kids to stay at her hotel, where they could watch a movie, and she criticized the mother when she did not allow her boys to go with the former Parent Trap star. "You should not have them on the floor, you should be a hard-working woman and you should be doing what you can for your children, so they have a better life," she told the woman.
When the family attempted to walk away from Lohan, she followed and accused the parents of trafficking children. "You're ruining Arabic culture," she added. "Don't f**k with Pakistan." Then, Lohan appeared to try to grab one of the boys' hands and was swiftly knocked down by their mother.
The video caused a stir online, with many expressing worry about Lohan's well-being, concerned that she may be on drugs. A source told People that Lohan, who has a history of drug abuse, has been "partying very hard and drinking a lot." The insider added, "She's a nightmare to those around her."
According to TMZ, Lohan's friends are also worried about the actress not just for her bizarre behavior but also for apparent trip to Moscow, Russia, where the incident with the family reportedly took place. Her pals are reportedly afraid that she traveled to Moscow to see her former fiancé Egor Tarabasov, who was allegedly abusive.
Hopefully, if Lohan is headed down a dangerous path, her family and friends can help get her back on the right track.