How Caitlyn Jenner's Partner Describes Their Relationship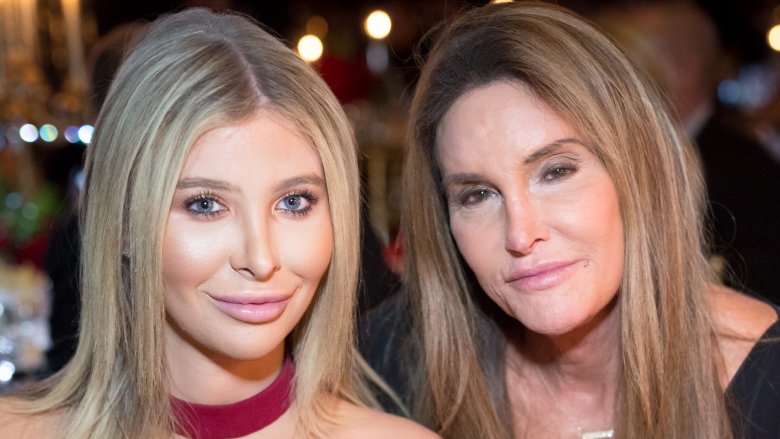 Getty Images
Caitlyn Jenner's long-rumored girlfriend, 22-year-old Sophia Hutchins, is breaking her silence on their reported romance.
During her Wednesday, Oct. 3, 2018, appearance on Jim Breslo's podcast, Hidden Truth, the transgender model finally defined the nature of her relationship with the former Olympian ... but it's not necessarily what we expected.
"I wouldn't describe it as a romantic relationship. I would describe our relationship as we're partners," Hutchins told host Breslo in her first-ever sit-down interview, before clarifying, "You know, we're business partners. I'm the executive director of her foundation." According to its website, the Caitlyn Jenner Foundation "promotes equality and combats discrimination by providing grants to organizations that empower and improve the lives of transgender people, including youth, anti-bullying, suicide prevention, healthcare, housing, employment, and related programs."
Professional partnership aside, that doesn't mean that the former Pepperdine University student doesn't share a close personal bond with Jenner, who famously came out as a transgender woman in 2015. "We have so much in common, we see the world so similarly, and we both are such a good match for each other because we challenge each other," Hutchins continued. Of the I Am Cait alum, she added, "She challenges me in so many ways, has allowed me to grow in so many ways, and I hope, you know, I challenge her to grow. And I think because we share so many of the same passions and views ... it's just a great match, a great partnership."
While Hutchins noted that the two do live together, she went on to say that she doesn't "think it's that important" to confirm whether or not she and Jenner are actually an item. "I think it's unfortunate that the media has fixated onto, 'Is it romantic or is it not?'" she said, adding, "I don't think we need to talk about [that]."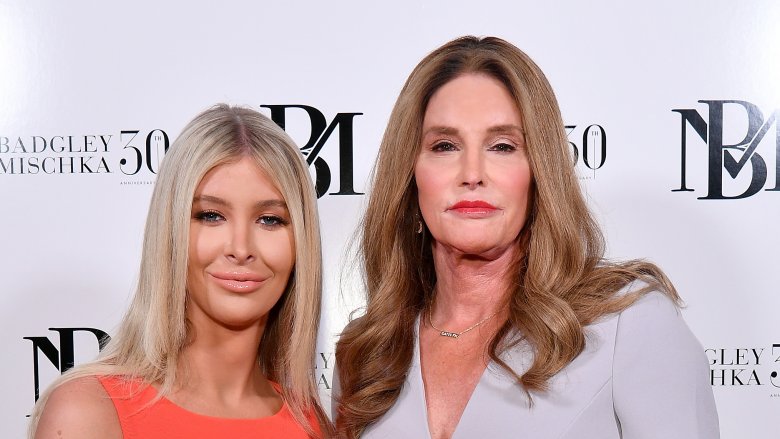 Getty Images
As Nicki Swift previously reported, Jenner, 68, and Hutchins were first romantically linked in November 2017 after being spotted on vacation together in Cabo San Lucas, Mexico a month before. At the time, the press made much of their 47-year age difference, and their headline-making alleged romance has since become the stuff of tabloid fodder. As such, the notoriously private pair have understandably continued to keep their relationship — romantic or otherwise — under wraps.
While an insider initially described the two as "just friends" with a "mother and daughter" dynamic, it seemed like things had gotten much more serious when wedding speculation began circulating online earlier this year (via the Mirror). In May 2018, a source cited by Heat magazine claimed, "Cait really sees herself spending the rest of her life with Sophia." The gossip rag went on to allege that the rumored pairing, who were reportedly already living together at the time, had hoped to make things "official and get married." However, the Keeping Up With the Kardashians star's rep later squashed this engagement hearsay, telling Gossip Cop, "[There's] no marriage that I'm aware of [being planned]."
Over the summer, Jenner and Hutchins continued to spark dating rumors while attending several events together, including the 2018 ESPY Awards in July, where they glammed it up and looked cozy while rocking matching blue outfits. However, all the while, they pointedly declined to fully discuss their relationship until now. 
For her part, Jenner had told Variety in early August, "We are not going to get into that." Not unlike Hutchins' recent answer to the longtime speculation, she added, "But we are very close. We do a lot of things together. We're kind of inseparable. We're the best of friends."
Meanwhile, Hutchins personally addressed those pesky engagement rumors for the first time in her new interview, telling Breslo, "If I was engaged, I would announce that I was engaged. If Caitlyn ... and I were to be engaged, we would announce that." She added, "We're not ashamed of our relationship at all, but we do like to have some privacy, and that's something ... that we would decide when the time was right to announce."
As Hutchins continued to describe her connection with Jenner, we can't help but admit that it sounds just a bit more romantic than a platonic relationship between gal pals would normally be. "We're partners in everything we do, we're inseparable, we're business partners, we live together, we share a dog, we share family, we share our life together," she said. 
However, if fans of the Kardashian-Jenner clan are hoping for Caitlyn Jenner and Sophia Hutchins to suddenly announce they're actually a couple, they probably shouldn't hold their breath. As the latter told Breslo, "As far as caving into the media and having one of us label it as something, we're not gonna do that." And that's absolutely fair enough.