Shahs Of Sunset Star Announces Pregnancy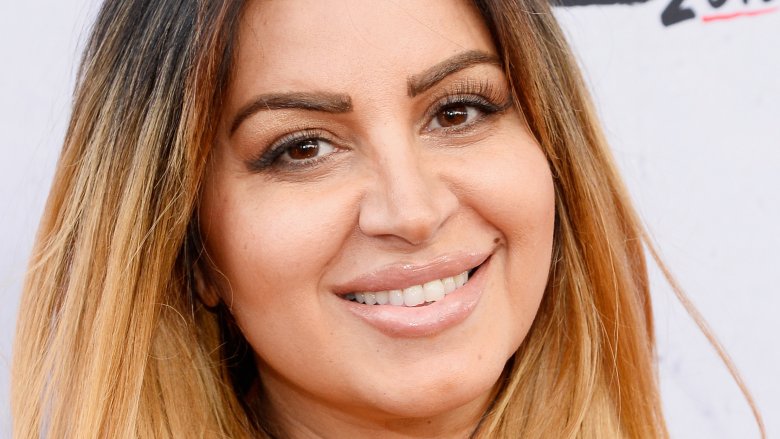 Getty Images
UPDATE: On Monday, Oct. 8, 2018, E! News reported that Mercedes Javid is pregnant with a baby boy. Remarking on her pregnancy following her father's passing, she told the celebrity news outlet that she is "really happy to open a new chapter." She continued, "I'm hoping that my baby will remind me of my father and, of course, have a piece of Tommy and me," adding, "It's the cycle of life."
Javid also shared with E! News that she and her husband, Tommy Feight, haven't yet picked out a name for their future little one, though she noted that they want to choose something that pulls from her Persian heritage and his Irish culture.
ORIGINAL:
Shahs of Sunset's Mercedes "MJ" Javid is reportedly pregnant!
The reality TV star and her husband, Tommy Feight, are said to be expecting their first child together. A source revealed the big news to Us Weekly, noting that Javid and Feight had first told her mother about her pregnancy before then sharing the exciting news with the cast of Shahs of Sunset while they were filming their reunion episode on Oct. 4, 2018.
According to Page Six, Javid and Feight only just found out about their pregnancy on Oct. 4, and they do not yet know the sex of their unborn child.
Javid and Feight, who'd reportedly met through the popular dating app Tinder, had previously married in April 2018, as reported by E! News. Feight had proposed to her two years earlier sometime in 2015. And after tying the knot, she quickly shared that she was ready to become a mother, as she said she wanted to "chase some babies around a park."
Javid, who is 45 years old, has actually wanted to grow her family for some time. Back in late July 2018, she opened up to Us Weekly about how she had previously frozen her embryos before she'd married Feight. "I really want all women who are single and 35 years old to run to their fertility doctors and get it done, do not bully," she shared. "I just think it's really awful to wait and put it off until you're over 40 because you're just increasing your odds and you're just making it harder for yourself and don't worry about the costs and don't worry about ... it is a lot of hormones that can make us feel crazy."
At the time, however, Javid and Feight weren't exactly sure how to go about having children. Though they had considered adoption, the couple decided to undergo the process of in vitro fertilization, or IVF, and were nearly finished with it by the end of July. The entire process, of course, wasn't easy. She noted that she'd experienced a lot of "ups and downs" from the hormones involved. To The Daily Dish, Javid explained, "The side effects of the meds are really awful. They make you moody and they bloat you and migraines and all sorts of awful things." However, she noted that she knew the whole ordeal would be worth it in the end if she ended up with her own little bundle of joy.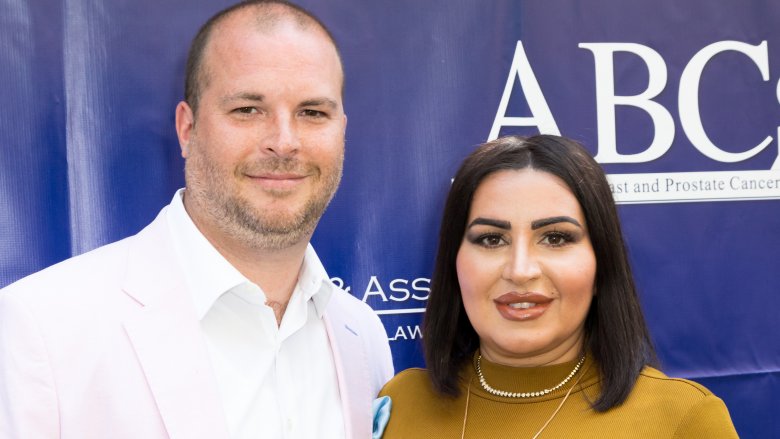 Getty Images
In preparation for IVF, Javid had previously underwent surgery to remove uterine polyps in May 2018 in order to make her "uterus look perfect and get ready for babies." As noted by The List, the entire IVF process, which usually involves daily hormone injections, often takes about two months to complete.
Remaining optimistic about her future as a mother, Javid told Us Weekly at the time, "I hope, I pray that it's in the cards for me to be a mom very soon." And now that Javid is reportedly pregnant, she can finally experience all the good and the bad that comes with pregnancy, as she'd previously said she was looking forward to.
And, if things go her way, Javid would like to experience it all over again right after she welcomes her first kid. As she told The Daily Dish, she'd love to have two children close in age. "Like, get pregnant, get over postpartum, have another baby right away," she said.
Javid has had an emotional year. Besides going through her IVF journey, she also experienced the death of her father, Shams Javid. In May 2018, she announced to her fans that he had passed. Sharing several photos of her father on Instagram, Javid noted, "I am comforted knowing he is in a better place now. I am so thankful for my mom, Tommy, my family and friends, who have been incredibly supportive through this greatest loss. #MyEndlessLove."
Our thoughts remain with Mercedes Javid and her family as they continue to mourn the loss of her father and as they embrace the exciting development of her pregnancy. Congratulations to Javid and Feight on their baby news!
Shahs of Sunset airs on Bravo on Thursday nights at 9 p.m. ET.