The Untold Truth Of Debby Ryan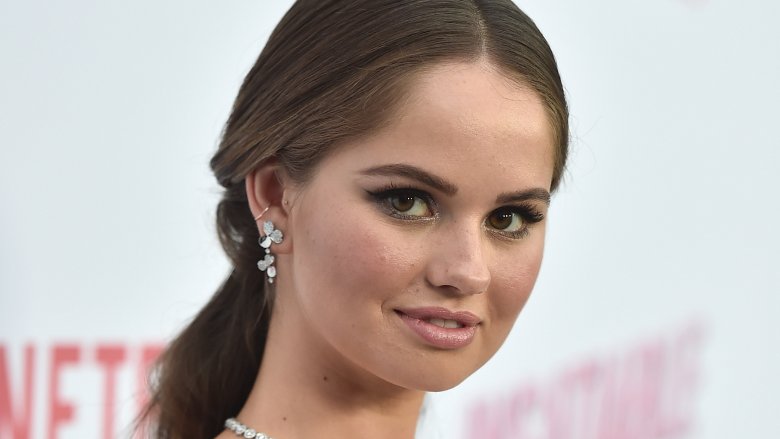 Getty Images
Debby Ryan caught the acting bug starring in the children's TV show Barney & Friends. The Disney Channel would soon come calling, thrusting the Alabama-born Texan into a series of roles for the giant network, including a gig as character Bailey Pickett on The Suite Life on Deck. Ryan's acting prowess was enough for execs to give her the green light to star in her own series, and soon enough, she was front and center on Jessie. 
These days, Ryan has tons of acting and behind-the-camera credits under her belt, and she's been able to make the seamless transition from child star to bonafide actress after snagging a role on the Netflix show, Insatiable. But despite her long-standing tenure in the entertainment business, Ryan has managed to live a rather low-key personal life, choosing to remain focused on her acting and singing career without falling into the traps many child stars have faced. There's so much more to uncover about this actress, producer, and lead vocalist for The Never Ending indie band. Stay tuned for the untold truth of Debby Ryan.
A speech impediment and anxiety kept her in her shell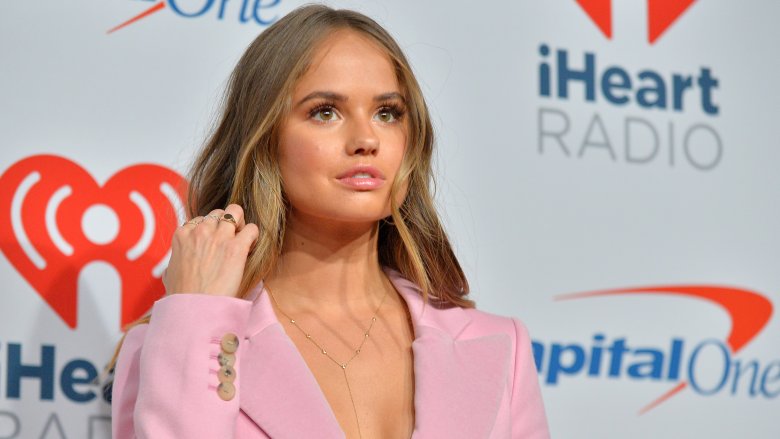 Getty Images
Debby Ryan wasn't as confident growing up due to a speech impediment that made it difficult for her to pronounce r's. With some help from her aunt, a speech pathologist, the issue was corrected, but that wasn't the end of Ryan's struggles. 
She also battled anxiety, telling Teen Vogue, "It feels like the world is [made of] walls and they're all closing in on you and strangling you from the inside. When that begins to happen, your heart rate rises." Anxiety prompted Ryan to retreat from the world, and she said she didn't completely come out of her shell until her mom — a teacher who directed school plays — introduced her to acting when she was 7 years old. "When I started engaging in [acting], I realized that it was the freest I felt, just hiding in plain sight," she said.
She suffers from body dysmorphia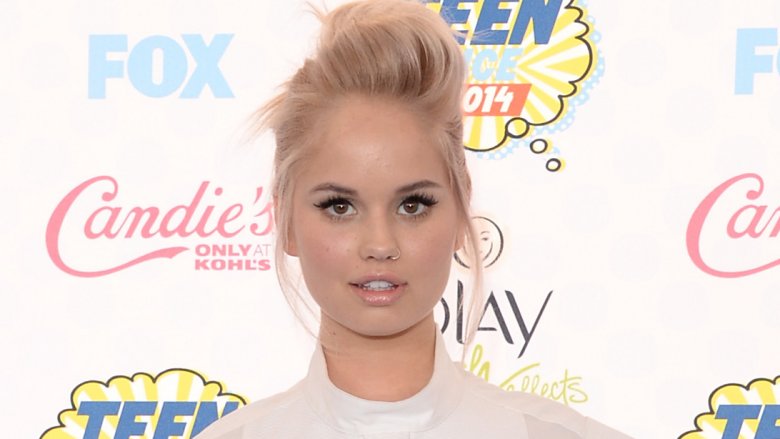 Getty Images
By all outward appearances, Debby Ryan is a vision of beauty. There's a reason why she's constantly asked to share her beauty secrets with her fans. The girl is flawless, but despite the fact that she makes heads turn when she sets foot on the red carpet, the Mighty Med actress suffers from body dysmorphia. "For better or worse, I don't know if I've ever seen what other people see," she told Teen Vogue. "I don't know if everyone sees differently."
The actress has gone to great lengths to battle this mental illness. She frequently attends therapy sessions, takes her prescribed medication, lets out a good cry to free her emotions, and has learned how to practice breathing techniques. "Doing something like intentional breathing, proactively, and counting six in, eight out — they're literal, tiny tricks and tips that [have] helped me," she said. 
Flipping the script on her bullies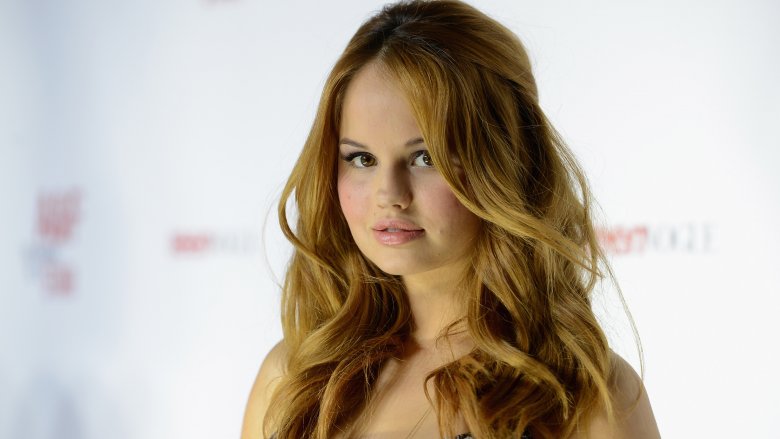 Getty Images
In a candid interview with The Huffington Post, Debby Ryan revealed that school wasn't always easy for her. She was frequently bullied for being a "nerd." While there's really no one right way to deal with someone who relentlessly torments you, Ryan appeared to have the perfect comeback for the students who were making her life a living hell. 
"Every time [my bully] would say something [mean], I would roll my eyes and be like, 'Ugh, really? I hope putting someone down makes you feel so awesome. Look, you can throw an insult at someone! That makes you special,'" she recalled. And guess what? 
It worked! Once she flipped the script on her haters, they finally realized they couldn't break her. "Once you appear indestructible, you slowly start to become indestructible," Ryan said. Yasss! Debby the bully slayer!
A workaholic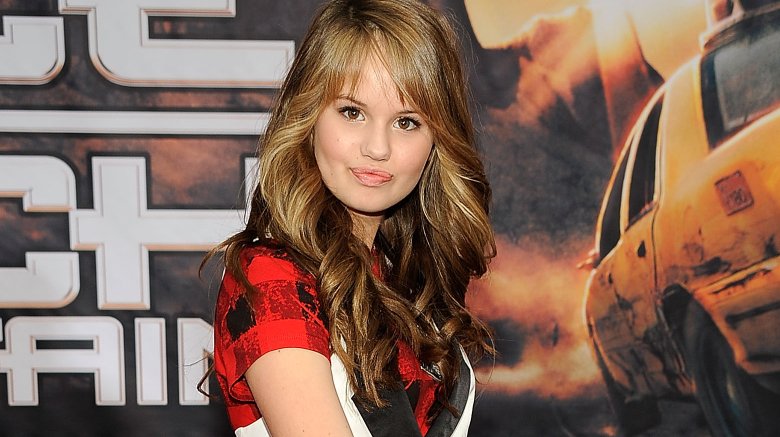 Getty Images
As soon as her career took off, Debby Ryan began perfecting her craft nonstop. "I work 14 to 15 hour days on set and on the weekends I'm producing songs," she told Her Campus in 2011. Even as Jessie neared its final season, Ryan told Teen Vogue she rarely got time to herself, but was ready to change that. "I haven't had a break since I started Suite Life, so this next year I want to harvest things I've learned: a mix of acting, directing, producing, and songwriting. This is my college experience," she said.
Ryan doesn't intend to blow all of her hard-earned cash during her downtime. She told Her Campus that she rarely goes shopping and she doesn't spend a lot on herself. "Once a month, I get a massage for myself, because I need to take some "Debby and detox" time," she said.
That FROW life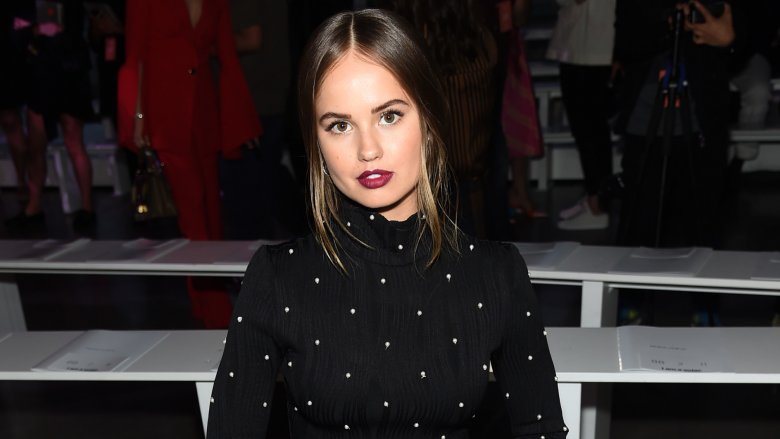 Getty Images
Being an accomplished actress means Debby Ryan is bombarded with invitations to the industry's elite events, and it's not uncommon to see her in the FROW (front row) at New York Fashion Week runway shows. Ryan isn't just a fashion consumer. She's a style expert, and she's also pretty crafty when it comes to cranking out her own pieces.
In an interview with Relate mag, it's obvious Ryan isn't happy buying cookie-cutter clothing items from retail stores. She told the publication that she typically hunts for eccentric pieces at vintage stores. You might also spot her at a souvenir shop on her quest to find interesting items to add to her style arsenal. When all else fails, she'll rummage through her brother's closet for fashionable gems, adding, "Ultimately, I love to cut and change things and make them my own." Let's hope her bro doesn't mind that his wardrobe is being deconstructed all in the name of fashion!
A friendship turned abusive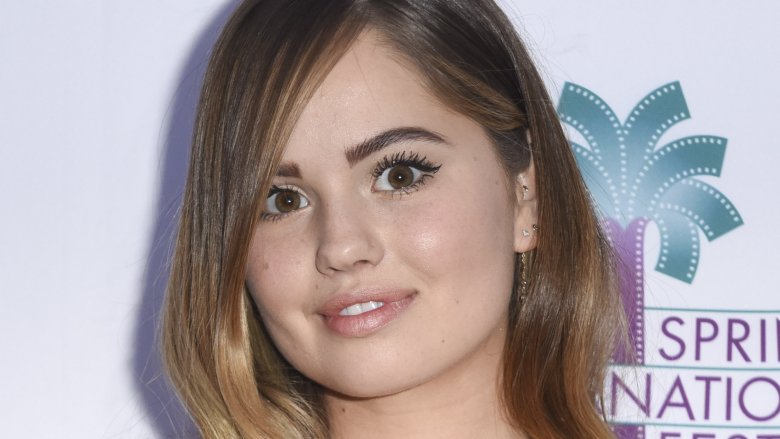 Getty Images
Debby Ryan has spoken out about an abusive situation that happened between someone she considered a best friend. "People that demand your password and always look over your shoulder, ask who you're texting, and grab your phone and let themselves in — that's not OK," she told Teen Vogue. "The time I decided to get out wasn't too late, but it was really, really late in the game."
Ryan recalled her former friend showing up to one of her meet and greets. When the actress refused to talk to him, he allegedly threw a phone at her, screamed and cursed at her, and punched a wall. "Then he started bawling and said he's sorry and loves me. And then grab[bed] me by the wrist and pull[ed] me in a bathroom and lock[ed] the door," she said.
Thankfully, her loved ones stepped in just to help her. Looking back on the incident, Ryan shared a warning for others who may be involved in an abusive relationship. "The second someone puts their hand on you, a boundary has been crossed. If anyone is feeling manipulated or abused, that's the best it's going to get and you have to fight for yourself now," she said.
She copes with manic depression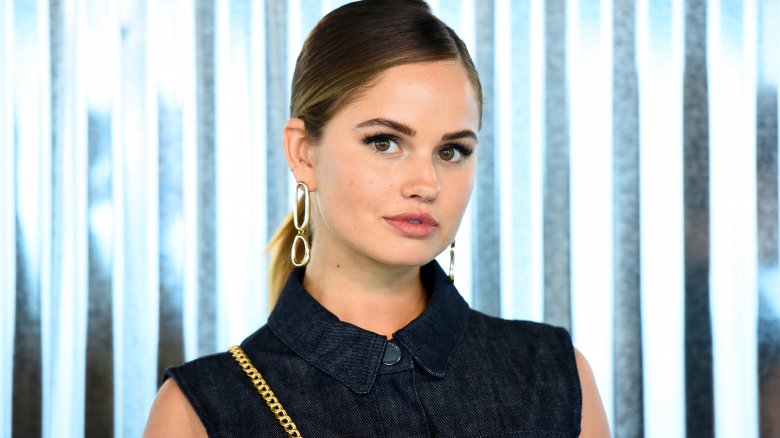 Getty Images
Debby Ryan has been very open about suffering from mental illness, such as anxiety and body dysmorphia, but in a very candid Instagram post, the actress and singer told her millions of followers that she also battles manic depression. Because the disorder involves a wide range of mood swings, ranging from depressive lows to manic highs, the Disney alum said the condition makes her really appreciate every single moment of happiness. 
Alongside a picture of her in a bathing suit with an infectious grin on her face, Ryan wrote, in part: "I experience peace like a rushing of calm, not just the absense [sic] of anxiety, and citylights [sic] sparkle to me like constellations of land stars and on days when I'm impossibly unexplainably blue, I can flip through my joys like a sensory photo album and remember that I'm really lucky that I can feel at all." 
We applaud Ryan for openly sharing her ups and downs, and we look forward to continuing to watch her evolve on a professional and personal level.