Austin Powers Star Verne Troyer's Cause Of Death Revealed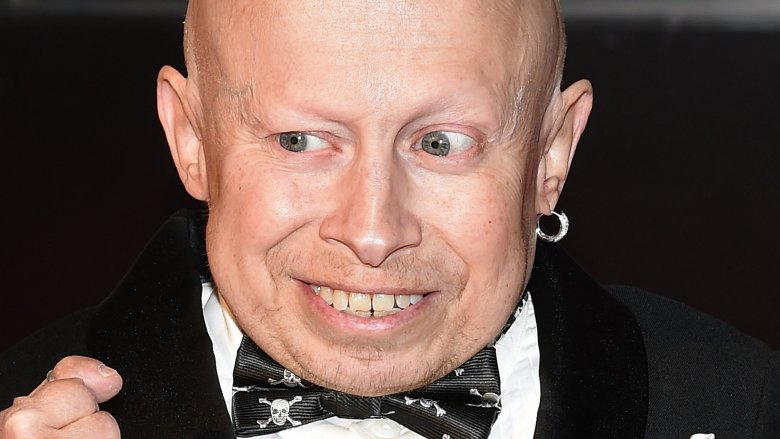 Getty Images
More details about Verne Troyer's untimely passing have been revealed.
Actor Verne Troyer, who made a name for himself starring as Mini-Me in the popular Austin Powers film series, died from a "sequelae of alcohol intoxication," as the Los Angeles Department of Medical Examiner-Coroner told Radar Online. His death was reportedly categorized as a suicide.
According to Radar Online, the medical examiner noted in their report that Troyer had experienced depression and "suicidal ideations" and had abused alcohol before his passing. No toxicology report was reportedly administered following Troyer's death due to his "prolonged hospitalization."
Troyer had been hospitalized in Los Angeles for alleged alcohol poisoning in early April 2018. At the time, he was reported to have been intoxicated and to have exhibited suicidal behavior. According to the Washington Post, Troyer had called 911 and told operators that he wanted to die. The paper noted that he had a blood alcohol content of three times the legal limit when he was first admitted to the hospital.
Unfortunately, Troyer never recovered, and he died on April 21 at just 49 years old. "It is with great sadness and incredibly heavy hearts to write that Verne passed away today," a statement on Troyer's Facebook page read, in part. "Even though his stature was small and his parents often wondered if he'd be able to reach up and open doors on his own in his life, he went on to open more doors for himself and others than anyone could have imagined."
Troyer had struggled with alcohol addiction throughout his life, as noted by Entertainment Tonight. He'd previously nearly died from alcohol poisoning back in 2002, not long after he separated from his wife Genevieve Gallen, whom he'd been married to for just two months. In 2016, Troyer claimed to have gotten sober, after having made headlines for a number of embarrassing drunken antics, as reported by the The Hollywood Reporter.
"That was a bad period in my life," Troyer admitted to the publication. "I've learned from it, and I move on." However, he also noted that he'd still "drink occasionally, but not to the extreme that [he] did."
But, by the next year, his drinking problem had apparently reared its ugly head again, as he'd checked into a treatment center in late April 2017 — just one year before his death.
"I've been hearing from some concerned fans, so I'd like to address a very personal situation," Troyer said in a statement at the time, as obtained by People magazine. "As you know, I've battled alcohol addiction in the past and while it's not always been an easy fight, I'm willing to continue my fight day by day."
He continued, "I've been receiving treatment for the last week and I am voluntarily checking into a treatment center later this week to continue to get the help that I need," adding, "I want to thank everyone that's reached out with their messages of support, it truly means the world to me. With your support, I got this."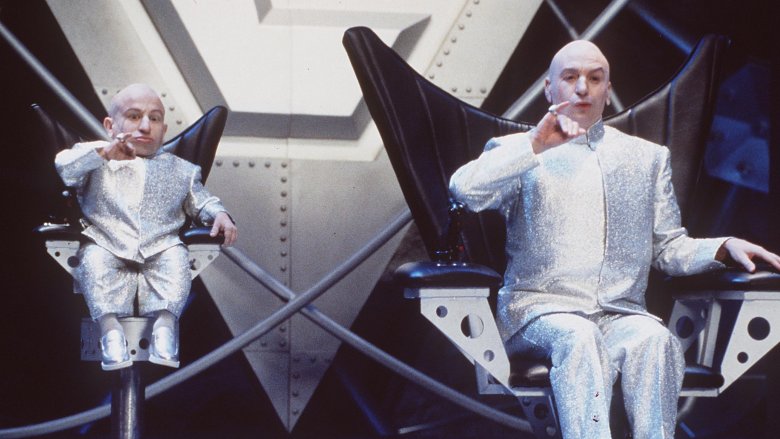 Getty Images
After Troyer passed away in 2018, a number of celebrities and fans took to social media to pay their respects to the actor, who had starred in such works as Bubble Boy, The Love Guru, and Harry Potter and the Sorcerer's Stone. Troyer's Austin Powers co-star Mike Myers, for instance, released a statement, saying, "Verne was the consummate professional and a beacon of positivity for those of us who had the honor of working with him" (via Us Weekly). He added, "It is a sad day, but I hope he is in a better place. He will be greatly missed."
The Brady Bunch actress Maureen McCormick — who, along with Troyer, had supported Best Buddies, an organization to support people with intellectual and developmental disabilities (via Entertainment Weekly) — tweeted out, "So very sad to hear of the passing of Verne Troyer."  She went on to call him a "champion" for the nonprofit and said, "He always brought a huge smile to my face and so many people at the Best Buddies events!!! I love you Verne!"
Actor Warwick Davis, who also starred in Harry Potter and the Sorcerer's Stone, wrote in a post, "So sad to hear that my friend @VerneTroyer has passed away. We shared a mutual respect for each other's work, and I always admired his good humour and lovely nature in the face of adversity."
Clearly Verne Troyer is missed by many.