Home Improvement Star Zachery Ty Bryan's Domestic Violence Arrest Isn't His First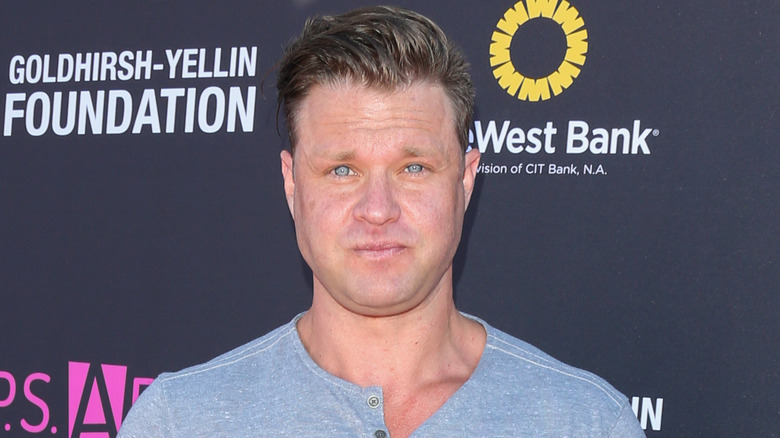 Paul Archuleta/Getty Images
What a dour repeat of events... Zachery Ty Bryan — the erstwhile heartthrob made famous by Tim Allen's ABC sitcom, "Home Improvement" — was arrested on July 28 for alleged domestic violence. Charging Bryan with fourth-degree felony assault in Eugene, Oregon, local police informed People that a "physical dispute between a male and adult female at a north Eugene residence" was reported, with the Eugene Police Department catching up to Bryan, who had left the residence, nearby.
While the name of Bryan's alleged victim has not been disclosed, Us Weekly announced the actor's engagement to model Johnnie Faye Cartwright in November 2021, with whom he shares twins. A TMZ source even spilled that, reportedly, more babies might already be on the way for the couple. The engagement and pregnancy news were undoubtedly a shock for some, as Bryan's July arrest would be the second time he was arrested for domestic violence against Cartwright. 
Zachery Ty Bryan was arrested for domestic violence in 2020, too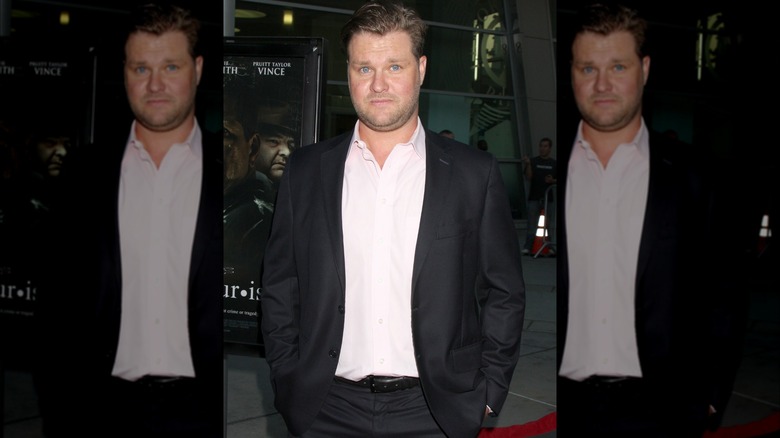 Kathy Hutchins/Shutterstock
Zachery Ty Bryan was reportedly arrested in October 2020 for allegedly strangling then-girlfriend Johnnie Faye Cartwright. As the Eugene Police Department told Access Hollywood at the time, Bryan committed assault in the fourth degree and interfered "with making a report." Amongst the startling details given by the police, Bryan allegedly "impeded her breathing and taken the victim's phone from her when she tried to call 911." 
Bryan's July 2023 repeat offense is why he has, with this arrest, violated the Fourth Degree Abuse Prevention Act, an Oregonian law designed to protect domestic violence victims from previous alleged attackers. 
Interestingly, in an interview with The Hollywood Reporter published just a day before his July 2 arrest, Bryan downplayed the seriousness of his 2020 incident. As he told THR, he and Cartwright's 2020 tiff "got blown out of proportion" and "didn't even really get that physical." Instead the actor insisted it was mostly a verbal altercation that got "really loud," with both individuals "screaming ... in a townhome that had [thin walls]." In the end, Bryan pled guilty in 2021 to two lesser charges of misdemeanor menacing and misdemeanor assault.

If you or someone you know is dealing with domestic abuse, you can call the National Domestic Violence Hotline at 1−800−799−7233. You can also find more information, resources, and support on their website.