Singer Kane Brown Marries Fiancee Katelyn Jae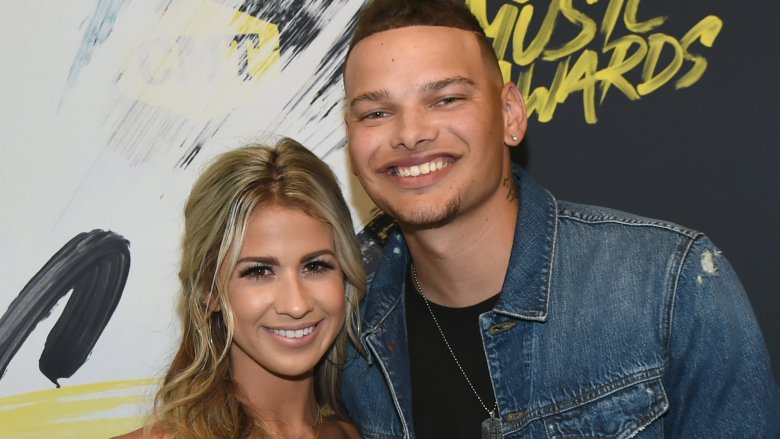 Getty Images
Country crooner Kane Brown is now a married man!
People reports that Brown tied the knot with fiancée Katelyn Jae near Nashville, Tenn. on Friday, Oct. 12, 2018. According to the magazine, the happy couple wed at the Mint Springs Farm in Franklin in front of 200 guests. Their ceremony was reportedly officiated by the pair's pastor. Jae's two brothers, Brown's band guitarist Alex Anthony, and singer Taylor Phillips were all included in the couple's wedding party.
"We wanted something here in Nashville and loved the idea of having it at home and not traveling since we are on the road so much," Brown and Jae told People. "It's not too rural but has so many elements of nature — a huge lake, rolling hills, trees. It's just beautiful out there."
Rather than writing their own vows to exchange on their big day, the couple instead wrote letters that they gave each other earlier in the day.
The newlyweds are said to be looking forward to spending downtime together on their honeymoon. While they didn't share where exactly they were going, they said, "We chose someplace that we both love and can just completely relax and spend time appreciating nature, each other — and no cell service!"
Following their wedding, Brown, 24, showed off a new tattoo on his hand on social media — his bride's name. And, to mark them spending the rest of their lives together, the "y" of Katelyn's name looped into an infinity symbol.
Brown had previously announced that he and Jae had gotten engaged during a show back in April 2017. As shared by People, Brown had proposed to Jae on Easter Sunday while they were watching the scary flick The Amityville Horror. "I just couldn't wait," he said about the spontaneous proposal.
The week of Brown's wedding marked an exciting time for him. Not only did he marry the love of his life on Friday, but he also won big at the 2018 American Music Awards on Tuesday, Oct. 9. That night, he took home awards for favorite male country artist, favorite country album, and favorite country song.
Congratulations to Brown and Jae on their marriage!