Clueless Star Stacey Dash Reportedly Married Man Just Days After Meeting Him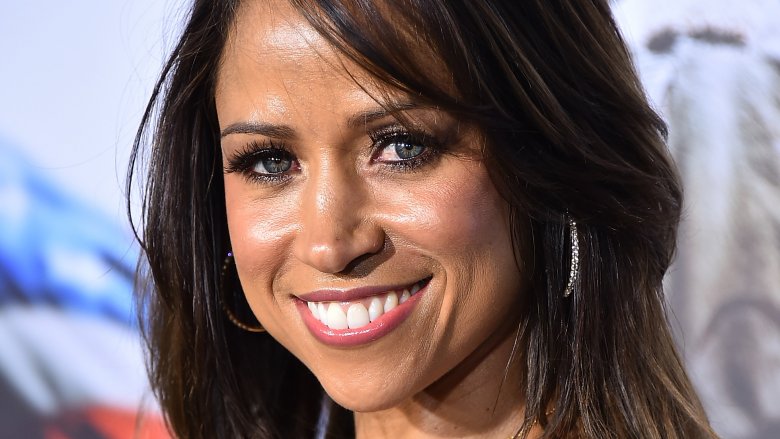 Getty Images
Actress and former Fox News contributor Stacey Dash reportedly got hitched in secret to a man she'd known for only a little over a week.
Page Six reports that Dash married lawyer Jeffrey Marty in Florida on April, 6, 2018. Sources told the celebrity news site that Dash and Marty had only known each other for ten days before they tied the knot. However, Dash's rep Kerry Jones would not comment on exactly how long the pair had known each other prior to their wedding day — or why they chose to keep their marriage a secret.
All Jones reportedly said about the couple's big day was, "They wanted it on the D.L. [down low]."
Dash and Marty are said to live in different cities, with Dash residing in Los Angeles, Calif. and Marty calling Florida his home.
As noted by People, Dash's wedding occurred just a few days after the Clueless star withdrew from California's congressional race in late March 2018. The 51-year-old had planned to run as a Republican in the state's 44th district. "My goal was, and remains, to improve the lives of people who have been forgotten for decades by the Democratic Party," Dash stated, in part, at the time of her exit from the race. "At this point, I believe that the overall bitterness surrounding our political process, participating in the rigors of campaigning, and holding elected office would be detrimental to the health and wellbeing of my family."
According to BET, Dash's new husband, Marty, is best known for creating a Twitter account for "a fake Georgia congressman named Steven Smith." BET notes that Smith had been the first "congressman" to support Donald Trump in his run for presidency. Through the fake Twitter account, Marty also reportedly spread rumors about Trump's political rival Hillary Clinton, claiming that she'd caused the deaths of several people around her.
Dash's wedding to Marty marks her fourth marriage.