Whatever Happened To Tiffany "New York" Pollard?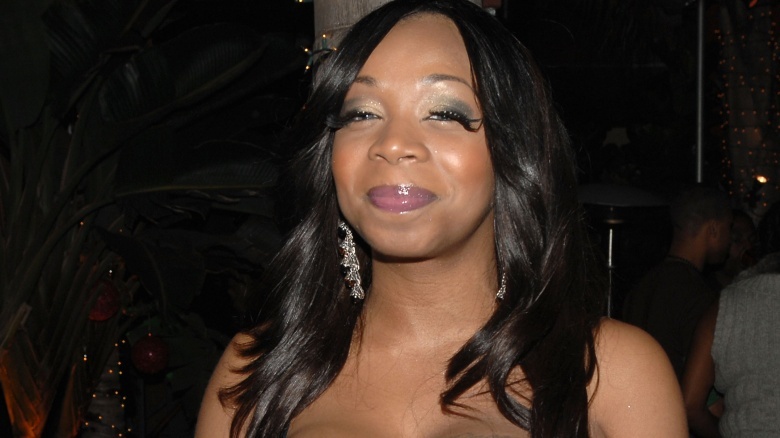 Getty Images
Smack talker Tiffany "New York" Pollard dominated the reality TV scene for years thanks to her instantly quotable lines on Flavor of Love and her spin-off series, I Love New York. And then, poof! She vanished. Where has she been all this time? As it turns out, not as far away as you thought.
I Love New York 3 got shelved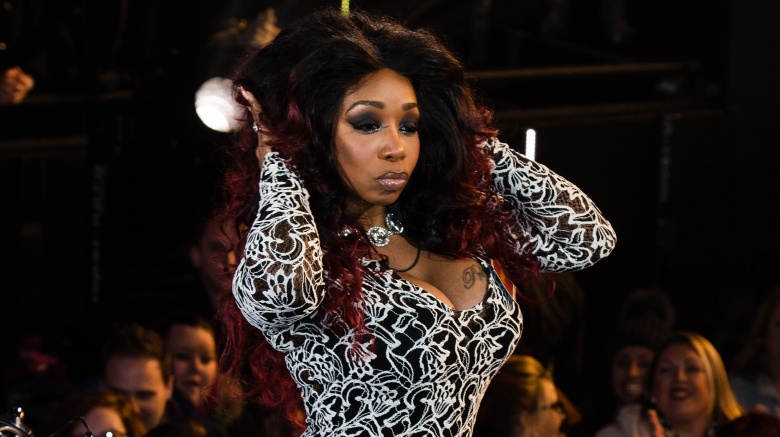 Getty Images
In a 2011 interview with VladTV, Pollard revealed that a third season of her VH1 dating competition series, I Love New York, was scheduled to go into production but got yanked due to an "unfortunate event." There were "a few technicalities," she said. "There was nothing anybody could do about it." When asked what the "unfortunate event" was, Pollard said, "Things just had to fall the way they fall." Some have wondered if the incident was linked to Megan Wants a Millionaire and I Love Money 3, which VH1 canceled in 2009 after a contestant charged with the murder of his wife committed suicide in his hotel room.
Ratchet Queens (whatever that was) got shelved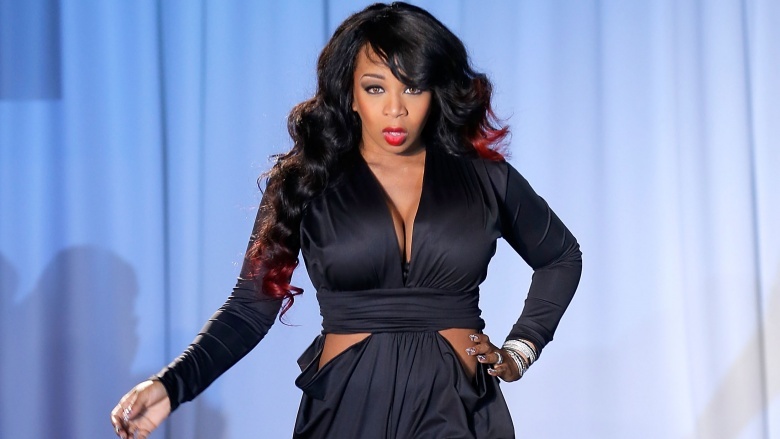 Getty Images
In 2013, Pollard posted on Instagram from the set of The Ratchet Queens, which many interpreted to be some form of reality TV show. "Y'all knew I had to do this s*** again!" She said to the camera. "This s***" never materialized. Speaking to BuzzFeed, Pollard said she was no longer involved with the project. "That show was presented to me by a smaller production company and it looked like we were going to do it for a while. I'm now working with my former production company 51 Minds," she said. She also claimed she was working on a different project, one that would be going in "a whole other direction."
She appeared on Botched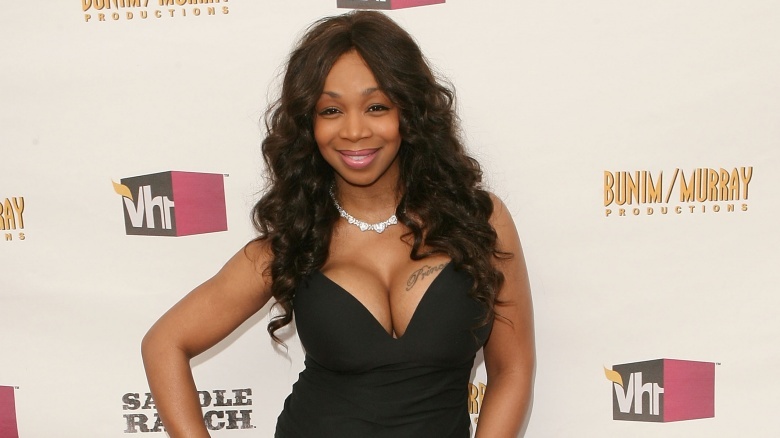 Getty Images
Pollard's first major TV comeback came in 2015 when she appeared on the E! reality series Botched, which, you guessed it, fixes botched plastic surgeries. Pollard wanted to remedy her "jacked up" boob job, adding that country starlet Dolly Parton was the inspiration for her breast implants. Addressing her bosom with the bluntness that made her a reality star, Pollard dominated the episode. "I let [the doctor] go super-huge on my cones," she said. "[But] when I woke up, I was in so much pain and discomfort, and realized that it's like, one tit is in Africa and the other one is in Europe." She continued: "This tit right here feels like a bowling ball. It's tight, and it's hard, but this one is really saggy and disgusting. I felt like I got cheated." Ah, New York. How we missed you.
She took the U.K. by storm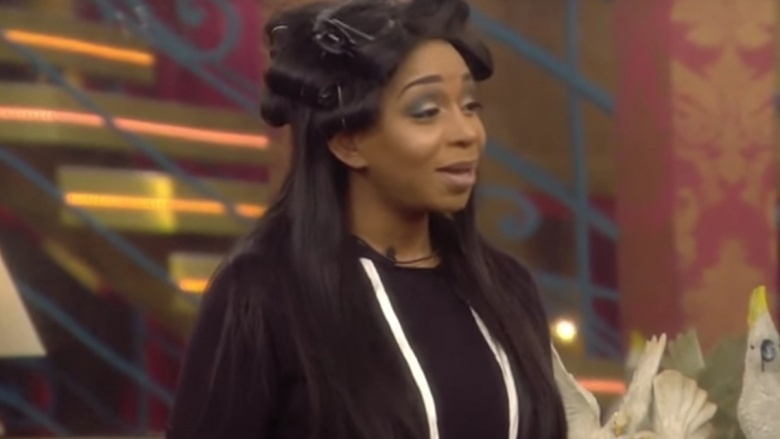 Pollard took her reality TV talents across the pond in the beginning of 2016 when she joined the cast of the U.K.'s Celebrity Big Brother. Much like her time on Flavor of Love, she alienated her houseguests with her wild and outspoken behavior. Despite being nominated for eviction multiple times, she somehow, some way, survived 32 days in the house to finish in fourth place.
She thought David Gest died in the house
Pollard made worldwide headlines early on in the U.K.'s Celebrity Big Brother when she thought fellow houseguest David Gest had died inside the house. The misunderstanding came when Pollard was cornered by David Bowie's ex-wife, Angie, who was trying to tell her in secret that her ex-husband had died of cancer. Pollard heard "David" and reacted too quickly. She flew into hysterics, followed by rage when the housemates finally helped her put two and two together. The clip went viral shortly thereafter. Sadly, that footage has since taken an eerie and tragic turn. Gest did die in April 2016 in his London hotel, according to TMZ. Pollard has since pulled her "David Is Dead" t-shirts from her website, which were designed to poke fun at her on-air blunder.
She brought her comeback back home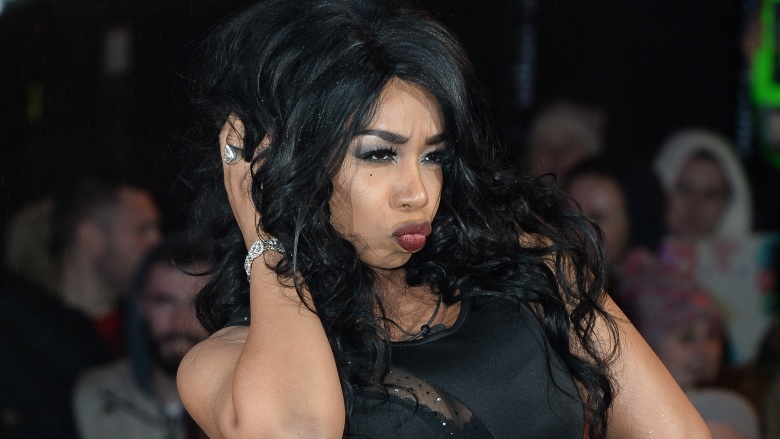 Getty Images
In February 2016, Pollard's new reality series, The Next :15, premiered on TV One. It followed six former reality TV stars who, duh, want another 15 minutes of fame. The following month, Pollard made her triumphant return to VH1 on the reality series Family Therapy with Dr. Jenn. That show reunited Pollard with her mother, Michele "Sister" Rothschild-Patterson, who infamously caused a whole lot of drama on Flavor of Love and I Love New York. The mother-daughter duo have gone at each other on recent episodes of Family Therapy, particularly after Pollard finds out she's pregnant. Meanwhile, sources for The Sun reported in January that Pollard suffered a miscarriage four months into her pregnancy. The father of the baby remains unclear. She was most recently linked to a rapper named Aktion LA Jackson, according to Mirror Online.
She appeared in a low-budget movie
During her rise to fame, Pollard dabbled a tiny bit in acting, appearing in everything from First Sunday to an episode of Nip/Tuck. Her most recent endeavors have been, uh, a little more low-profile. Case in point: Maverick FIlms' 2014 flick The Shop, in which she played a woman named Kiani whose Mercedes breaks down in Hollywood, or at least that's what we gathered from its YouTube teaser. According to IMDb, Pollard is currently filming The Shaw with none other than former Wild & Crazy kids co-host Omar Gooding.
She still thinks Flavor Flav is sexy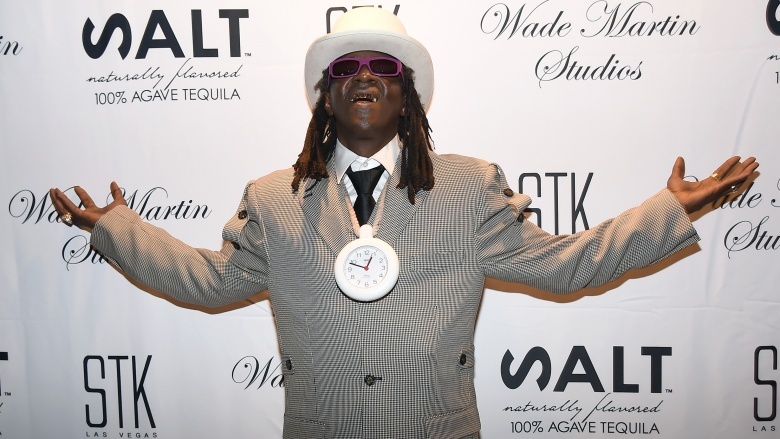 Getty Images
Even though Flavor Flav gave her the boot twice on national television, Pollard revealed to VH1 in 2015 that she's still totally into him. "Flav was performing ... not to long ago," she said when asked if she'd seen him recently. "We had some really great laughs. We had our moments. We caught up with each other. It felt like we never left each other's side." And then she said this, much to the horror of everyone: "I'm so attracted to him, still. I can't lie. He's just so hot. He's sexy, yes." Some things never change.