Spencer Pratt Says He Has On Good Authority Meghan And Harry Are Living Separate Lives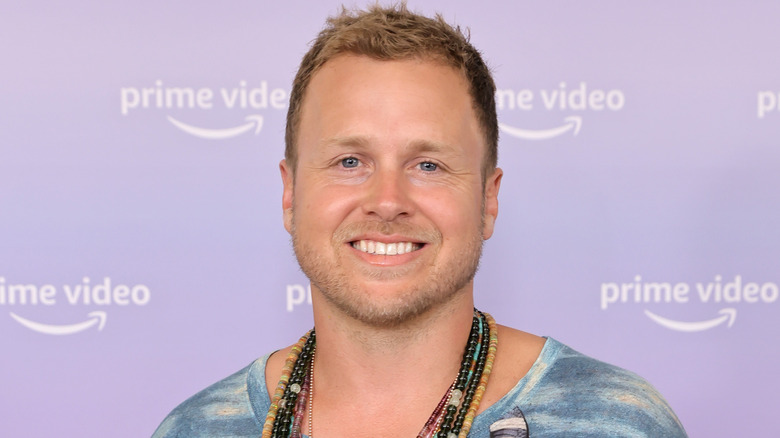 Amy Sussman/Getty Images
Folks are consuming some seriously scorching tea about Prince Harry and Meghan Markle and it's being served up by a pretty unlikely source. During a chat with Heather McDonald on the "Juicy Scoop" podcast, Spencer Pratt weighed in on some of the biggest news stories in the world — from reality television to aliens. At one point during the interview, McDonald asked Pratt about the Duke and Duchess of Sussex and Pratt shared what he had heard from a source close to the couple. "I got inside, real deal. I got a phone call from my source who wanted to go to TMZ," the former "Hills" star began. "My inside source from someone as close as you can get to Harry and Meghan said that they're not living together. Harry's actually been in L.A. a lot," he said.
Pratt's comments come on the heels of reports that things aren't going well between Harry and Meghan. In mid-July, a source told Radar Online that the former working royals were "trying to figure out what hit them" and that the two were "on divergent professional paths." It didn't take long for someone in Harry and Meghan's camp to speak out, telling Page Six that the story was "literally made up," but Pratt seems to have heard more than just rumblings of trouble in paradise.
Spencer Pratt thinks Harry and Meghan are headed for Splitsville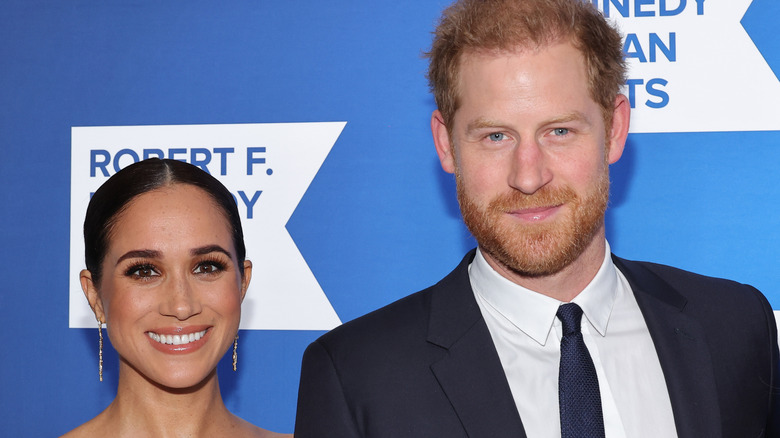 Mike Coppola/Getty Images
Spencer Pratt said his source claims that Prince Harry is unhappy with the way Meghan Markle is spending money, and specifically mentioned a quote in which Harry supposedly expressed being upset that his kids had "two nannies." The former reality star then quoted another source, this one at Netflix, who supposedly claimed the Duke and Duchess of Sussex actually didn't earn as much money from their deal with the streaming giant as has been reported. According to Rolling Stone, the contract purportedly paid out $100 million. Pratt suggested that money could be a problem for Harry and Meghan, especially now that their relationship with Spotify was discontinued. "Those houses in Montecito are not cheap," Pratt said suggestively, adding that he's "concerned for them."
Interestingly, Pratt thinks that Harry will be returning to England and "get back in the family." Of course, that's been a widely spread rumor, too. "This would be one of the most bizarre events in royal history if they did return after all the attacks. It would be a humiliation for Meghan and Harry," royal commentator Richard Fitzwilliams told GB News when asked about that possibility. "The idea that after everything that has happened that Meghan and Harry could just walk back in is beyond extraordinary," he added. We will have to wait and see if Harry and Meghan choose to react to Pratt's secondhand claims.