Jill Martin's Husband: Who Is Erik Brooks?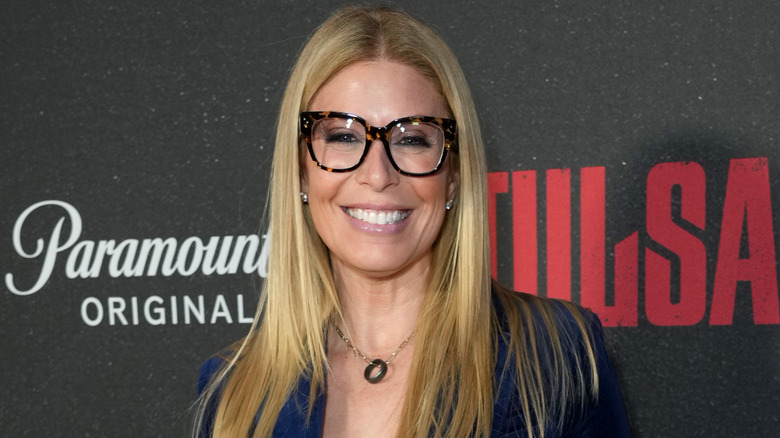 Kevin Mazur/Getty Images
Jill Martin of "Today" has been a regular on television for many years. When she is not hosting the NBC show, Martin works as a broadcaster for the New York Knicks. Additionally, Martin also serves as a contributing editor at People StyleWatch. Prior to her role at NBC, Martin was at WAMI-TV's Live; where she served as a news reporter. Similarly, in her earliest days in media, Martin worked as an intern at "Live with Regis and Kathie Lee" before going on to land an assistant role at "The Maury Povich Show," per The U.S. Sun. 
On "Today," viewers get to watch Martin and her co-hosts discuss a wide range of topics, sometimes touching on their personal lives. On July 17, 2023, Martin penned a personal essay for Today, revealing that she had received a breast cancer diagnosis and would be undergoing a double mastectomy. "Of course I'm devastated. You hear the C-word and you think the worst. But after you hear the word and you absorb it, you then have to be your own best friend," the media personality later said in an interview with People. In her essay, however, Martin touched on having a strong support system including her "loving husband," Erik Brooks. 
Brooks and Martin got married in September 2022 in a beautiful ceremony held at the New York Public Library, as reported by People. But while they have since enjoyed a blissful life together, Brooks remains something of a mystery to many of Martin's fans.
Erik Brooks is a successful entrepreneur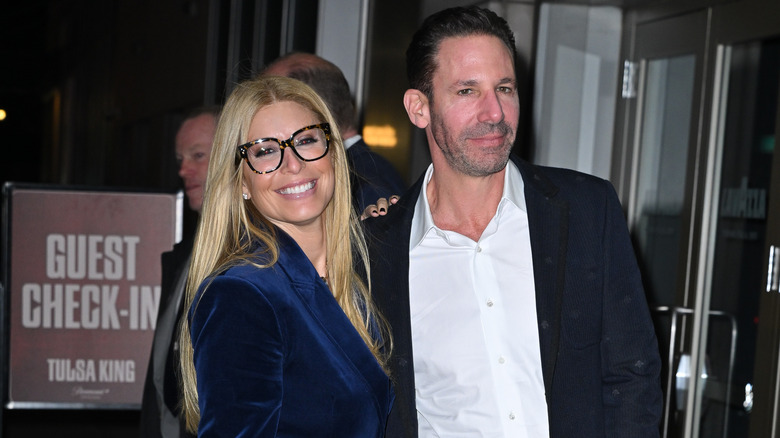 James Devaney/Getty Images
He might not be a public figure like his wife, but Erik Brooks is just as successful in his own right. Per his LinkedIn, Brooks, an alumna of Brown University and Harvard, has a career spanning three decades. After working as an associate at Apax Partners for two years, Brooks served as Vice President of New Century Holdings between 1994 and 1999. As listed, his next big role came in 1999 when he became a Managing Partner at ABRY Partners, a private equity company based out of Boston. There, he led the creation and sale of several IT companies, accruing to a reported valuation of about $11 billion. Brooks reportedly also managed all investment professionals at the firm and was a key figure in the company's $17 billion raise.
After 20 years with the firm, Brooks went on to establish his own company in 2019, Ethos Capital, where he serves as CEO. As described on its website, Ethos Capital is an investment firm seeking to help companies accelerate their growth through the use of edge-cutting technology. Though Ethos Capital has been in the game for only four years, the firm has racked up an impressive portfolio boasting companies like Identity Digital and Newforma, which was acquired in March 2023.
Erik Brooks and Jill Martin have had their fair share of struggles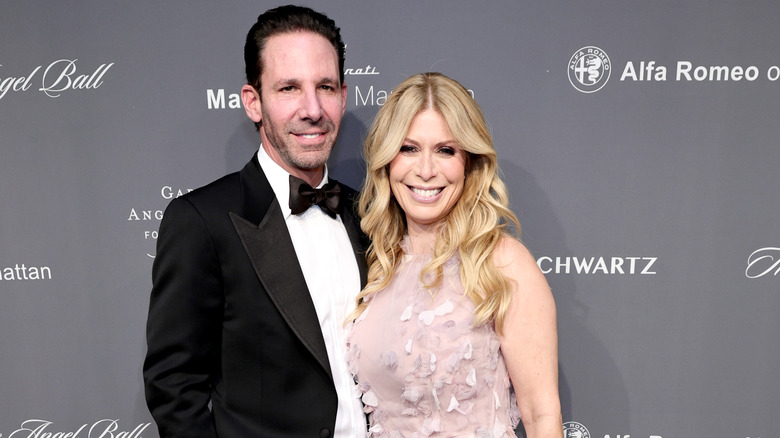 Jamie Mccarthy/Getty Images
Jill Martin and Erik Brooks are living their happily ever after fairytale, but before the calm came the storm. After getting engaged in May 2019 in the Hamptons, Martin and Brooks called their relationship quits amid the heat of the pandemic in 2020. "This pandemic has taken a toll on so many aspects of life — it's such a difficult time for everyone. Erik is the most magnificent person, but with him living in Boston with his children, and me living in New York, the distance just became too difficult for us to maintain the kind of relationship that's important to us both. He is an amazing man, and I wish him nothing but the best," the television personality explained to Page Six at the time. 
While speaking about her relationship with Brooks in 2022, Martin opened up about the split which spurred from the couple's incessant fighting. "We were just fighting all the time and I was not picking my battles ... Then one day he was like, 'I can't fight anymore." However, the pair's breakup was short-lived, with Martin admitting that she reached out to Brooks after 18 months. The result? The couple got re-engaged, this time in the Bahamas. "Erik simply said, 'I can't wait to spend the rest of forever with you.' And we were engaged. Again," Martin recounted in a personal essay for Today.