All That Remains Guitarist Oli Herbert Dead At 44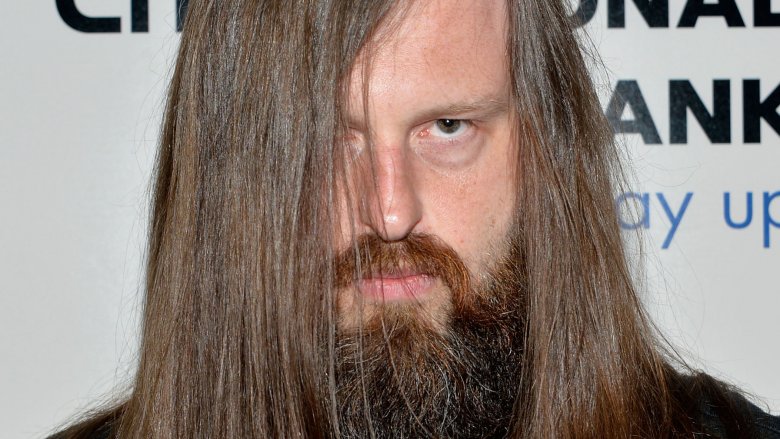 Getty Images
UPDATE:
According to sources cited by TMZ, law enforcement officials reportedly found guitarist Oli Herbert's body in a pond located near his Stafford Springs, Conn. home on Tuesday, Oct. 16, 2018. He had previously been reported missing. An autopsy performed by the Connecticut medical examiner on Wednesday, Oct. 17, will determine the musician's cause of death. However, at the time of this writing, the police reportedly do not believe Herbert's death is suspicious.
ORIGINAL REPORT:
Oli Herbert, who was best known as the legendary guitarist for All That Remains, has sadly passed away.
On Wednesday, Oct. 17, 2018, the heavy metal band's official Facebook page announced that its co-founder has died. He was 44 years old.
"We were devastated to learn that Oli Herbert, our friend, guitar player, and founding member of All That Remains, has passed away," the band, which currently consists of frontman Philip Labonte, guitarist Mike Martin, bassist Aaron Patrick, and drummer Jason Costa, wrote to their fans. "Oli was an incredibly talented guitarist and song writer who defined Rock and Metal from the Northeast. His impact on the genres and our lives will continue indefinitely."
At the time of this writing, further details surrounding his death have yet to be revealed. However, his surviving bandmates concluded their message with, "The band and family request that you please respect their privacy and remember Oli by celebrating the great music he made."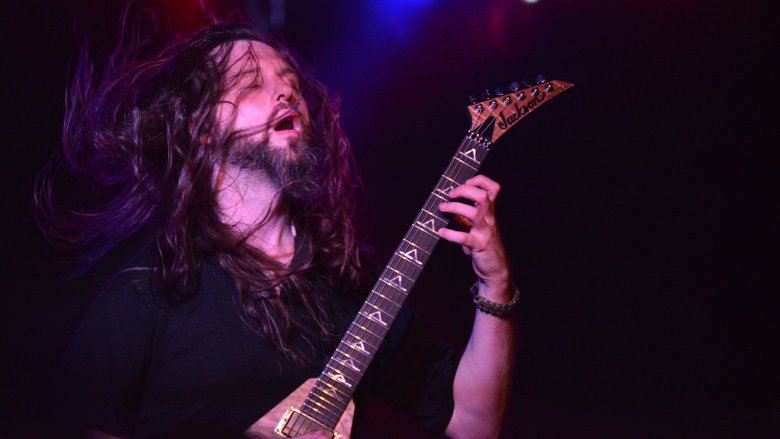 Getty Images
According to TMZ, All That Remains was formed by Herbert and Labonte in Springfield, Mass. in 1998. The successful rock group, which is known for songs like "Two Weeks," is scheduled to release its ninth studio album, Victim of the New Disease, on Friday, Nov. 9, 2018.
After news of Herbert's passing broke, a number of fans and fellow musicians took to social media to share their thoughts and express their condolences. "Really shocked to learn of Oli Herbert passing away," Michael Amott of Arch Enemy tweeted. "AE and ATR toured together years ago and Oli always used to come out and see us play when we came through his area. The nicest guy. The metal community's lost another great musician way too early."
Meanwhile, radio personality Lou Brutus wrote, "R.I.P. OLI HERBERT: I am shocked to learn of the death of my friend Oli Herbert of All That Remains. A tremendous musician, phenomenal guy and frequent guest on my show for many years. All my love to his family and to everyone in the band. I'm stunned. So long, Oli."
Herbert is survived by his wife, Beth, who has since released a statement via his official Facebook page. "Thank you all for the kind thoughts and words," she wrote in part, adding, "I don't want to go into what happened until we have a complete picture, but as soon as we do there will be a statement from the family on this page."
Our thoughts are with Herbert's loved ones during this difficult time.