General Hospital Star Haley Pullos' DUI Arrest Explained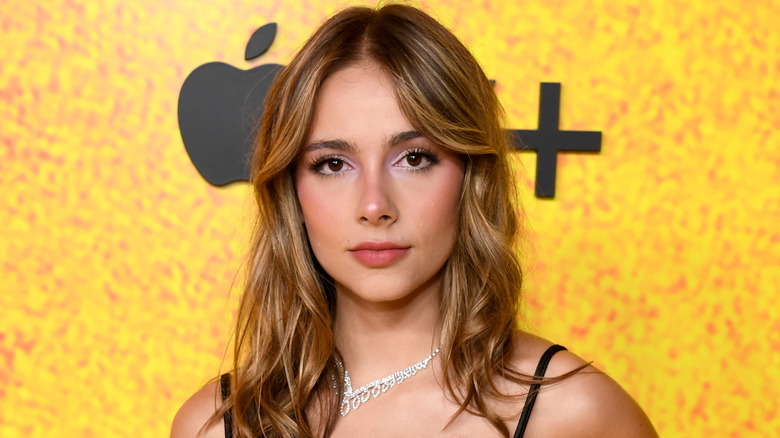 Jon Kopaloff/Getty Images
When a character on a soap opera gets into legal trouble on-screen, it makes for an interesting plot line, but when it happens in real life, it's not so exciting. "General Hospital" star Haley Pullos, unfortunately, knows what it feels like to get in trouble with the law.
Acting has been a part of Pullos' life ever since she was a little girl. In 2007, at 9 years old, she acted in a television series titled "'Til Death." But the actor is best-known for playing Molly Lansing-Davis on "General Hospital." Pullos landed the role in 2011 at 11 years old, per The U.S. Sun. In July 2020, Pullos shared a throwback photo of herself in her first-ever season. She wrote, "‪11 years?! i am absolutely the luckiest girl in the world. i still remember my very first day on set with lexi & nancy – i was sooo nervous!! thank you for letting general hospital be my second home, and thank you for letting me be molly."
"General Hospital" fans welcomed the actor with open arms and watched her grow up right in front of their eyes. But as Pullos has gotten older, she has left the sweet and innocent child that was once on the show behind. The actor has since been involved in a DUI arrest and we're here to explain how it all went down.
Haley Pullos pled not guilty, but was still charged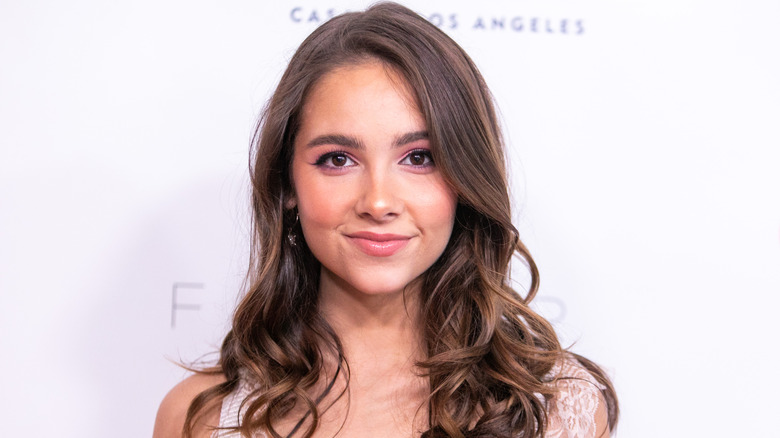 John Wolfsohn/Getty Images
In just one night, Haley Pullos changed her life forever. According to the Daily Mail, in April 2023, the "General Hospital" star was involved in a hit-and-run accident. Pullos got into a collision in Pasadena, California, and left the scene. Unfortunately for the young actor, the story only gets worse.
Later that night, Pullos was charged with a DUI after a wrong-way collision on a Los Angeles freeway, according to the Daily Mail. The wrong-way collision occurred not long after her hit-and-run in Pasadena. The victim of the wrong-way collision suffered "serious injuries" and both the 23-year-old driver and Pullos were taken to a nearby hospital. Officers alleged Pullos was clearly intoxicated and high on marijuana, claiming she even had edibles and mini bottles of tequila in her car.
In June 2023, Pullos was officially charged by the Los Angeles County D.A. for her involvement in the incidents, per Deadline. Although she pleaded not guilty, the evidence was clear and the "General Hospital" star was charged with two counts of driving under the influence and a "misdemeanor count of hit and run driving resulting in property damage." People obtained the case's complaint, which stated, "Upon a felony conviction for the above offense, prison custody time is to be served in state prison." Pullos has a long road ahead of her — but it no longer involves "General Hospital."
Haley Pullos got the boot from General Hospital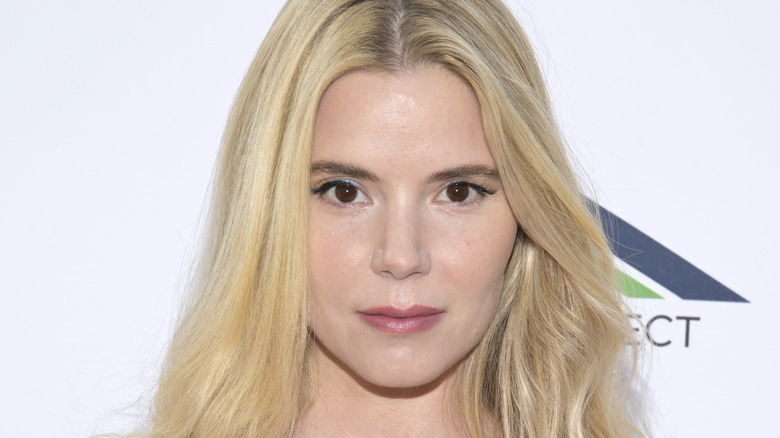 Michael Tullberg/Getty Images
Haley Pullos had been on "General Hospital" since she was 11 years old, and it seemed like nothing could come between her and the hit soap. Even when she was charged with a DUI in April 2023, Pullos hoped she would return to the television show, per People. She downplayed the situation with Soap Opera Digest and announced she would return soon. "Unfortunately, I was involved in an automobile accident and I'm doing OK, but I am going to need a little time to recover. I will be back as soon as possible!" But it turns out, Pullos isn't getting the comeback she hoped for.
When Pullos was arrested for a DUI and car accident, "General Hospital" immediately replaced her with another actor just a month later, per Entertainment Tonight. Pullos was first replaced by Holiday Kriegel before she, too, was permanently replaced by Brooke Anne Smith. In July 2023, Smith shared a thank you post to "General Hospital" fans following the news of he recast. "Thank you to everyone who has been so kind to welcome me onto @generalhospitalabc," Smith wrote. "I am honored to be a part of such an iconic show." As of right now, it seems that Pullos won't be returning to the show, as Smith has taken over.