Behind Michael Strahan's Early Exit From 'Live!'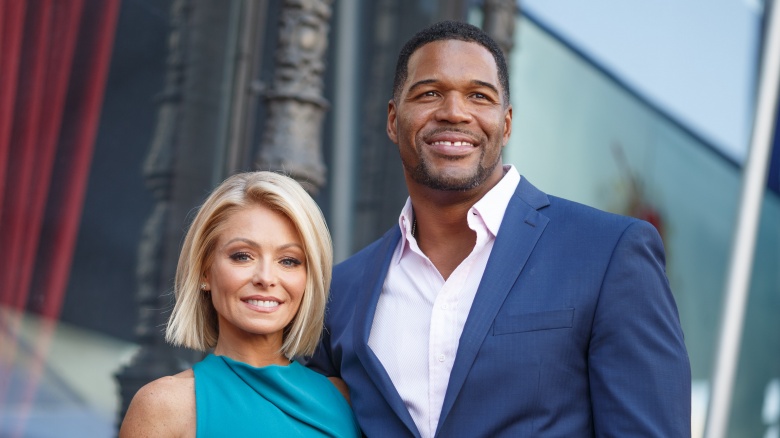 Getty Images
Michael Strahan shocked daytime TV fans when he announced he was leaving Live! with Kelly and Michael after four years to join Good Morning America in September. A week later, he shocked everyone again when reports got out that he'd actually be leaving four months earlier, on May 13. What caused the sudden change of plans? Here are some possible clues.
Disney handled Strahan's exit badly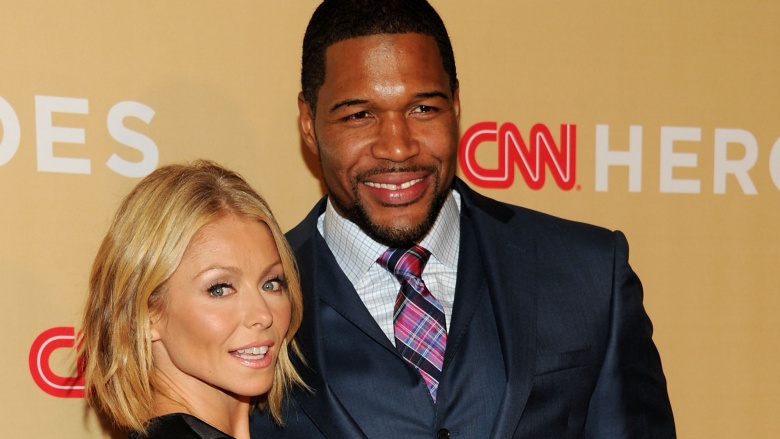 Getty Images
If anyone is to be blamed for the way Strahan's exit played out, it's probably ABC's parent company, Disney. According to multiple reports from TMZ, Ripa was informed that Strahan was leaving Live! at about 10:30 in the morning on Tuesday, April 16—just as Disney was about to make the announcement to the press. TMZ claims that Strahan was actually ordered not to say anything about his exit by Disney CEO Bob Iger, who didn't even give Ripa a courtesy phone call about it. Strahan, meanwhile, wanted to "do the right thing" by telling Ripa himself, according to sources to People. "It was important to him. He wanted to tell her in person and give her months notice," sources said.
Whatever the case, in the long fight ahead, Disney was already entering at a major disadvantage. And it was about to get ugly.
Ripa took the news personally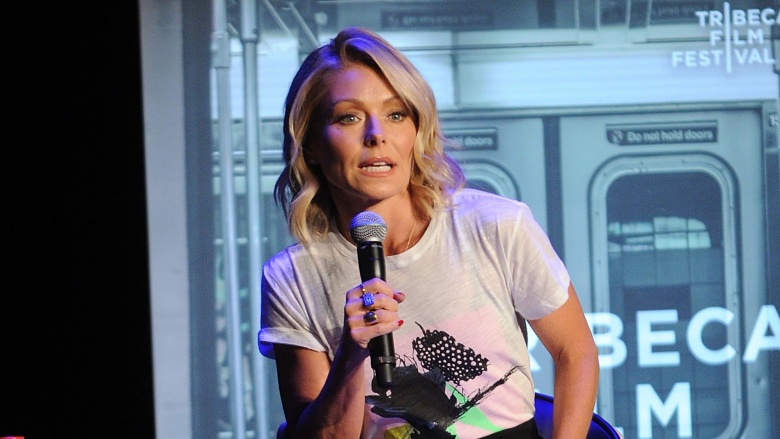 Getty Images
Almost immediately after Strahan's exit went public, word got out that Ripa felt "blindsided" by Strahan and Disney over the way they delivered the news to her. TMZ reported that Ripa felt particularly disrespected by Disney, which wouldn't be surprising, given that she's spent the last 15 years co-hosting Live!. Even worse, Ripa reportedly felt personally stabbed in the back by Strahan for not giving her a heads up in advance.
Ripa ultimately chose not to show up to work the following day, leaving Strahan to address his exit alongside his last-minute replacement, Ana Gasteyer. In fact, reports said she maintained radio silence until late Friday night, when she sent an email to staffers saying she'd return Tuesday following her pre-scheduled vacation to celebrate her 20th anniversary.
Ripa's silence ultimately spoke volumes. To everyone, it became clear that she was as angry and upset as the tabloids ultimately speculated. By then, having Kelly and Michael sit next to each other through September just seemed ridiculous, especially when you considered ...
They reportedly hated each other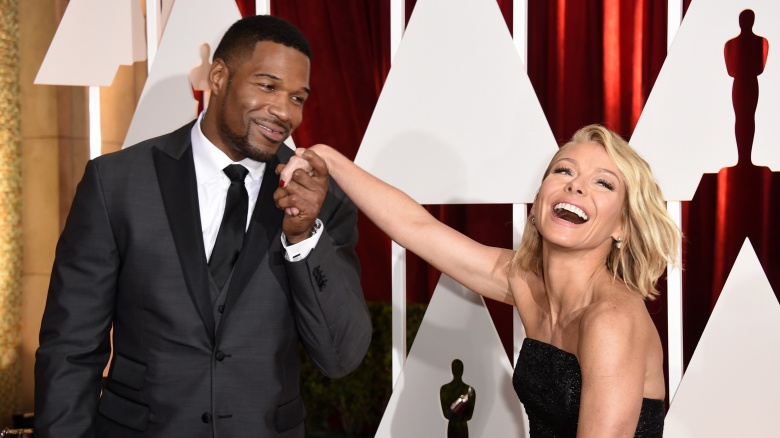 Getty Images
They may have been all smiles for the cameras, but behind the scenes, Ripa and Strahan reportedly did not get along. According to TMZ, Ripa allegedly bullied Strahan and was jealous of all the attention he had received since joining Live! in 2012. As for Strahan, the reports also claimed that he was "at war" with the show's executive producer for the first year and "made things uncomfortable for everyone." Even worse, sources claim that Strahan was "not 'present enough' on Live! because of his part-time GMA duties."
Sources went on to say that Ripa "made it clear she'd be a happy camper" if Strahan left before September. In the meantime, both were "very uncomfortable" about sitting next to each other amid the current drama and wanted the bleeding to stop as soon as possible, according to TMZ.
Ultimately, something had to be done. Even if reports about their alleged feud weren't 100 percent true, by this point nobody was going to believe that Ripa and Strahan actually got along. That's a pretty big problem for a show that lives or dies based on how much people like its co-hosts. In other words: Strahan had to leave, and fast.
Ripa became the victim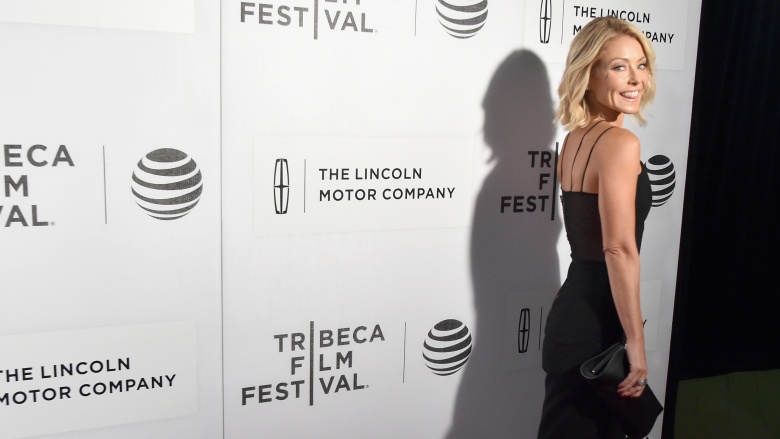 Getty Images
No matter whose side you were on, Ripa ultimately came out looking like the victim of the situation: a dedicated employee who got shafted by corporate executives, despite 15 years on the job. Ripa herself made that clear during her much-anticipated speech at the top of Tuesday's show. "I needed a couple of days to gather my thoughts [on the situation]. After 26 years with this company, I earned the right, " she said. "What transpired over the course of a few days has been extraordinary, in the sense that it started a much greater conversation about communication, and consideration, and most importantly respect in the workplace."
Ripa's statement was yet another nail in the coffin for Strahan on the show. Even if he wasn't to blame for anything that happened since his exit was announced, his mere presence on Live! would have served as a reminder to everyone that Ripa got screwed over by Disney in favor of Strahan's shiny new gig at Good Morning America. The longer he stayed on Live!, the faster he would become the villain to Ripa's victim.
Ripa ultimately had the upper hand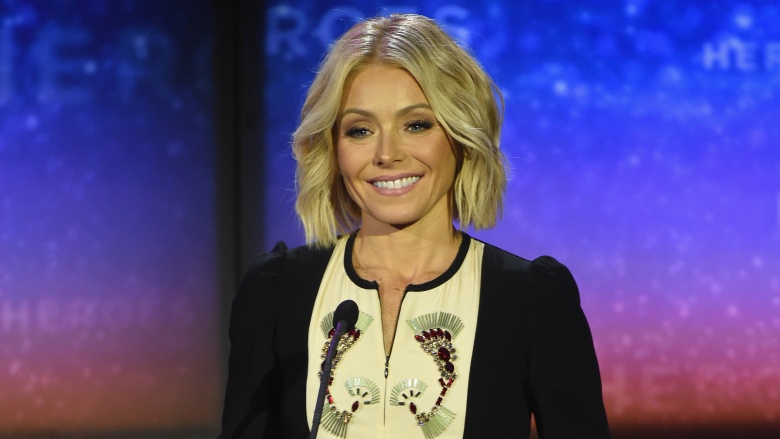 Getty Images
According to TMZ, Ripa's decision to return to Live! came only after a "tough talk" with Disney. Amid news of Strahan's exit, reports circulated that Disney was actually considering adding a third hour to Good Morning America, which would have kicked Live! out of its longstanding 9 a.m. timeslot. Ripa, meanwhile, wanted assurance from Disney that none of that would happen. If her speech on Tuesday was any indication, she got it. "The best thing to come out of all of this ... is that our parent company has assured me that Live! is a priority," she said. "There is a commitment to this show, and the people who work here and, most importantly, to you, the viewers who have watched us every day for 30 years."
How exactly Disney will honor their commitment is unclear. However, there are signs already that Disney is making quick efforts to cater to Ripa's immediate needs in favor of Strahan's. One example: Michael's early exit will "immediately give Kelly and the producers an opportunity to begin the on-air search for a new co-host," as written in an internal memo sent to staffers and obtained by TMZ.
That's great news for Ripa, especially when you consider previous reports that Disney had no immediate plans to replace Strahan. Put it this way: if her new co-host winds up being someone like Anderson Cooper, Ripa's close friend and rumored frontrunner for the job, she'll not only have the upper hand at Live!, she'll come out of this whole drama on top.