Veep's Julia Louis-Dreyfus Opens Up About Going Public With Breast Cancer Battle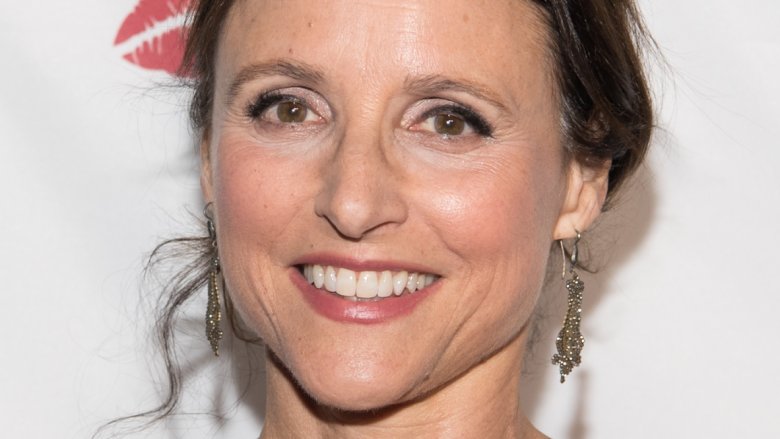 Getty Images
Former Seinfeld star Julia Louis-Dreyfus is opening up about her breast cancer battle.
The Veep star revealed why she decided to go public with her recent health struggle while speaking with Entertainment Tonight at Saks Fifth Avenue's 20th Anniversary of Key To The Cure on Thursday evening, Oct. 18, 2018.
"Originally, I'll be honest with you ... Something like this journey that I'd been on, normally I wouldn't share such a private thing publicly," the HBO star told the publication, but added, "I knew this would get out there because we had to shut down production [on Veep] for a number of months in order to accommodate my situation."
Louis-Dreyfus continued, "So then I thought, 'Okay well, I'm just going to embrace this and attack it and try to do it with a sense of humor.' I was actually really pleased with the reaction ... The response I've gotten is that it's been buoying to people who are battling cancer."
As Nicki Swift previously reported, the 57-year-old actress first revealed her cancer diagnosis in September 2017 with a text-post on Twitter. "1 in 8 women get breast cancer. Today, I'm the one," she wrote to her 1.03 million followers at the time. "The good news is that I have the most glorious group of supportive and caring family and friends, and fantastic insurance through my union. The bad news is that not all women are so lucky, so let's fight all cancers and make universal health care a reality."
As Louis-Dreyfus predicted, Veep halted production on its final season as its lead actress underwent chemotherapy. Throughout her cancer battle, the TV star had the continued support of her co-stars. After completing her treatments and undergoing surgery in February of this year, the acclaimed actress returned to work on the Emmy Award-winning series in August 2018.
During her appearance on Jimmy Kimmel Live on Thursday, Oct. 18, Louis-Dreyfus confirmed that she is now cancer-free. The actress, who will receive the prestigious Mark Twain Prize for American Humor on Sunday, Oct. 21, went on to tell the titular host that filming the last season of her hit HBO political comedy has been a "bittersweet" experience. She added, "I adore these people and I adore the show and what we've been able to achieve with it."
The seventh and final season of Veep is expected to air sometime in 2019.