Selma Blair Reveals She's Been Diagnosed With Multiple Sclerosis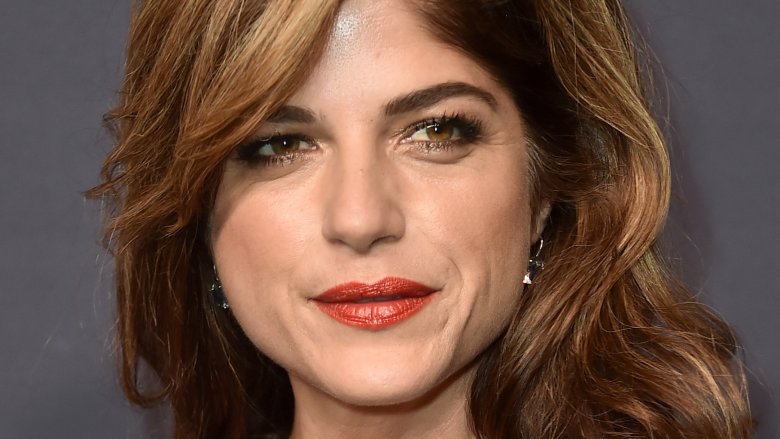 Getty Images
Cruel Intentions actress Selma Blair opened up about her health, sharing that she has multiple sclerosis.
On Oct. 20, 2018, Blair took to Instagram to post a mirror selfie and get real about her physical health. In a lengthy caption, she told her 699,000 followers that she'd been diagnosed with multiple sclerosis, or MS. "I have #multiplesclerosis," she wrote. "I am in an exacerbation."
Describing how MS has affected her, she said, "I am disabled. I fall sometimes. I drop things. My memory is foggy. And my left side is asking for directions from a broken gps."
The Mayo Clinic describes MS as a disease of the brain and spinal cord, in which a person's immune system "attacks the protective sheath (myelin) that covers nerve fibers and causes communication problems between your brain and the rest of your body." Over time MS can cause the body's nerves to deteriorate or become damaged. Symptoms vary but may include "numbness or weakness in one or more limbs," vision loss, lack of coordination, dizziness, fatigue, and slurred speech. The cause of the disease is currently unknown.
Blair was diagnosed with the disease on Aug. 16, 2018. Blair noted that Saved By the Bell star Elizabeth Berkley had urged her to see her brother, Dr. Jason Berkley, who specializes in neurology. Blair shared that Jason had diagnosed her after discovering lesions in an MRI. "I have had symptoms for years but was never taken seriously until I fell down in front of him trying to sort out what I thought was a pinched nerve," Blair said. "I have probably had this incurable disease for 15 years at least. And I am relieved to at least know.
In her Instagram post, Blair also thanked friends Jaime King, Sarah Michelle Gellar, and Freddie Prinze Jr. for their support, as well as the producers of her new Netflix show Another Life, who've been accommodating during filming. She also showed her appreciation for the series' costume designer. Noting that the photo she posted was from a wardrobe fitting two days earlier, she shared that the designer has gone the extra mile and has helped her get dressed in her character's wardrobe.
Regarding her struggle with the disease, Blair added, "I am in the thick of it but I hope to give some hope to others. And even to myself."