Dead Celebrities Rumored To Be Alive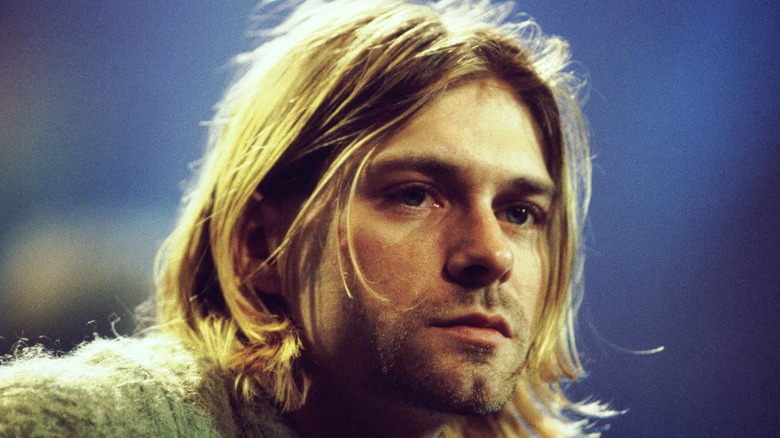 Frank Micelotta Archive/Getty Images
Fans are understandably shocked and saddened when their favorite stars die before their time. When these beloved celebrities shuffle off this mortal coil at far too young an age, a strange phenomenon sometimes emerges, in which fans so desperately cling to the memories of these late stars that they come to believe they're not actually dead. 
As bizarre as it might seem, there have been numerous occasions over the years in which a celeb's passing has been followed by rumors that they're actually still alive. Sometimes these rumors are fuelled by sightings when somebody catches a glimpse of a stranger who bears a resemblance to a deceased star. Other times, conspiracy theories emerge after being fed by deliberate hoaxes, aimed at manipulating fans' emotions. There may be a psychological reason underscoring this phenomenon. "Famous people, at their best, are sacred heroes who reflect what we hold to be the best of our culture and society. As such heroes they are considered less mortal than ordinary humans, both symbolically and literally," psychology professor Pelin Kesebir told NBC News. For a fan, latching onto a rumor that a dead celebrity isn't actually dead could provide comfort in the belief that a god-like figure evaded mortality.
When it comes to the celebrities at the center of these rumors, they really have run the gamut, from rock stars to rappers to movie legends to comedians to royalty. With that in mind, read on for a look at some deceased celebrities who are rumored to be alive
Rumors of Elvis Presley's faked death continue to spread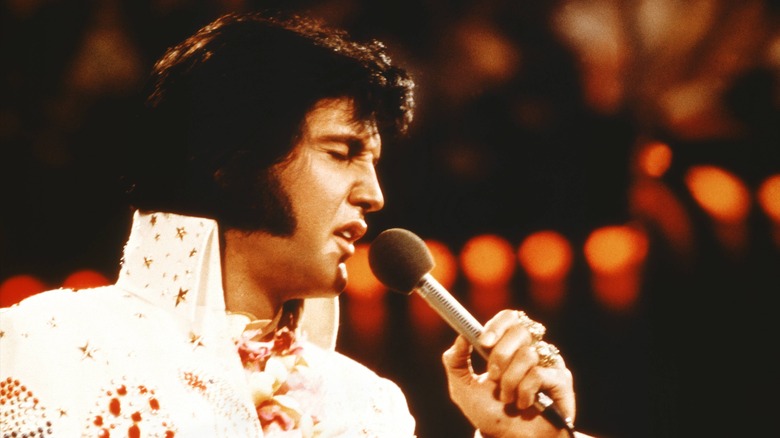 Rb/Getty Images
Widely regarded as the King of Rock 'n' Roll, Elvis Presley drew his last breath on August 16, 1977, at the age of 42, while sitting on a Graceland toilet.
Despite his open casket morbidly appearing in the National Enquirer, there have been countless sightings of Presley over the years, supposedly alive and well. These have been as bizarre as they've been voluminous, ranging from moviegoers who swore that a bearded man in the background during a scene in "Home Alone" was really Presley, to sightings of a Graceland groundskeeper who was said to be his spitting image. Then there was the 1988 single "Spelling on the Stone," a hoax that led some to believe its singer was a still-alive Presley. So frequent were these sightings that they even spawned two TV specials exploring the so-called evidence, 1991's "The Elvis Files," and 1992's "The Elvis Conspiracy." Further evidence he's alive can supposedly be found on the late singer's tombstone, which misspells his middle name Aron as Aaron.
Gail Brewer-Giorgio's bestseller "Is Elvis Alive?" offered a theory: that Presley had discovered he was about to be whacked by the mob. "Elvis faked his death because he was going to be killed and there was no doubt about it," she told Time. Meanwhile, a 2000 Gallup poll revealed that 4% of Americans believed Presley was alive — a small percentage, but still a number representing more than 11 million delusional people.
Many fans believe that Tupac Shakur lives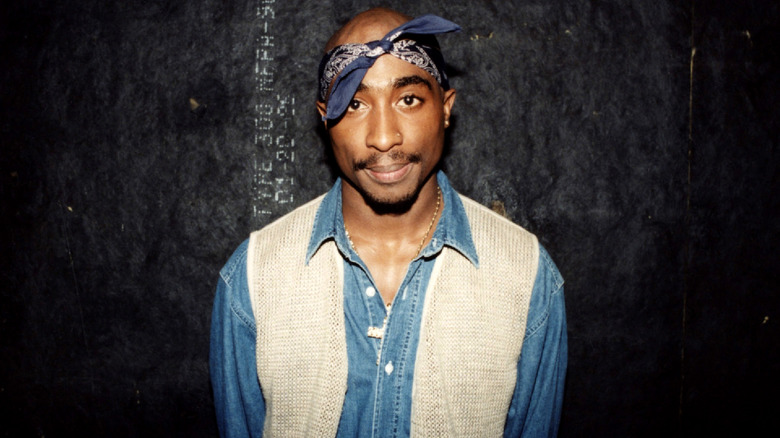 Raymond Boyd/Getty Images
Tupac Shakur was killed in a 1996 drive-by shooting — or at least that's the official story. An alternate version of events holds that he faked his death, with the FBI supposedly covering it all up. For those who choose to believe, evidence is everywhere: Shakur's rap alter-ego, Makaveli, is an anagram for "Am Alive K," while a numerological theory points to an eerie confluence of sevens, with the rapper shot on September 7 at age 25 (adding two to five equals seven), while the time of his death, 4:03 p.m., is also seven when added together, as is his birthday, June 16 (1+6=7).
Adding fuel to the fire are numerous Shakur spottings, with photographic evidence claiming he attended a Boston Celtics game, had a few beers in a New Orleans bar, posed for a pic with Beyonce, took in the BET Awards and a Lil Wayne show, and had a conversation with Death Row Records co-founder Suge Knight on a beach in Cuba.
A big reason behind the ongoing belief that Shakur remains alive can be attributed to Knight. With the label's vaults hosting hundreds of unreleased songs Shakur had recorded before his death, Knight recognized that keeping the conspiracy theory alive was good for business, with fans never quite sure if a new Shakur song was one of those unreleased tracks or a new one secretly recorded by the still-alive rapper. 
Prince Harry believed Princess Diana faked her own death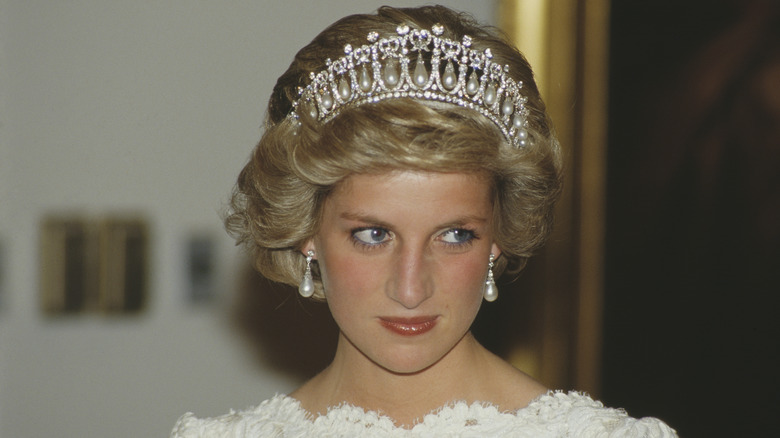 Princess Diana Archive/Getty Images
Princess Diana, boyfriend Dodi Fayed, and driver Henri Paul died in a 1997 car wreck in a Paris tunnel while being pursued by paparazzi. Since then, conspiracy theories have flourished, some purporting that Diana's death was an assassination carried out by MI6 (a belief spouted by Fayed's wealthy father, Mohammed Al Fayed), others claiming she's still alive after staging her demise.
One person who long believed the latter theory was none other than Diana's youngest son, Prince Harry. "For a long time, I just refused to accept that she was gone," he told interviewer Anderson Cooper during a 2023 interview with "60 Minutes." "For a long time, I just refused to accept that she was — she was gone. Part of, you know, she would never do this to us, but also part of, maybe this is all part of a plan." Asked if he really believed this, the Duke of Sussex admitted, "For a time, and then that she would call us and that we would go and join her, yeah."
In another interview with Michael Strahan for "Good Morning America," Harry came to understand the magical thinking underlying his mistaken belief. "I say 100% it's a defense mechanism, right? I think for anyone, especially if you're a kid — you know, I was 12 years old," Harry said, as reported by The Hill. "I refused to accept that that was what had happened."
Four decades later, some people still believe Andy Kaufman faked his death as his ultimate hoax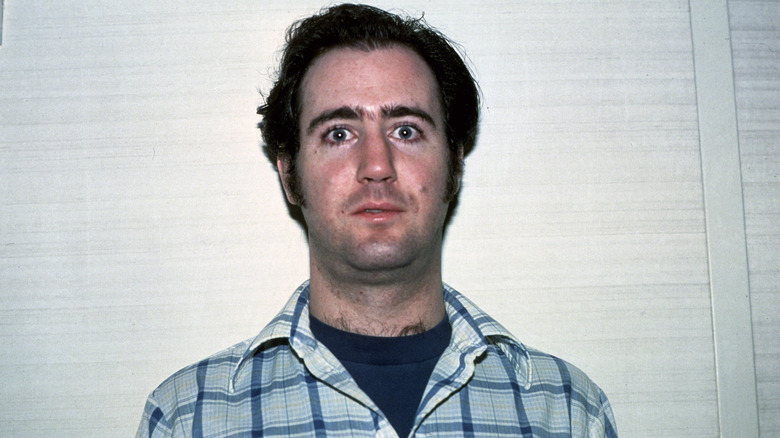 Images Press/Getty Images
To sitcom viewers in the late 1970s, Andy Kaufman was the comedian behind "Taxi" mechanic Latka Gravas, a denizen of a fictional Baltic nation. To hardcore comedy fans, though, Kaufman was a fearless standup comic who infused his routines with avant-garde performance art, typified by the time he shuttled the entire audience at his 1979 Carnegie Hall show out for milk and cookies, via bus. He was also infamous for his hoaxes, such as the time he was pummelled by wrestler Jerry Lawler on "Late Night with David Letterman" (which Lawler subsequently revealed had been staged).
It was Kaufman's penchant for elaborate hoaxes that led to a belief that his 1984 death from lung cancer was his coup de grace, the greatest hoax he'd ever pulled. Fuelling that belief was Kaufman's longtime friend Bob Zmuda, whose 2014 book, "Andy Kaufman: The Truth, Finally," was based on Zmuda's contention that Kaufman had faked his death, including conversations and anecdotes indicating the notion was something Kaufman had discussed for years. Zmuda's book followed the allegations of a woman who, in 2013, made an unannounced appearance on the stage of Kaufman tribute at a NYC comedy club to claim she was his daughter, and that he'd retreated from showbiz to raise her. It was subsequently alleged that the woman was an actress who'd been hired by Kaufman's brother to crash the event.
A South American video led to a rumor that Kurt Cobain was alive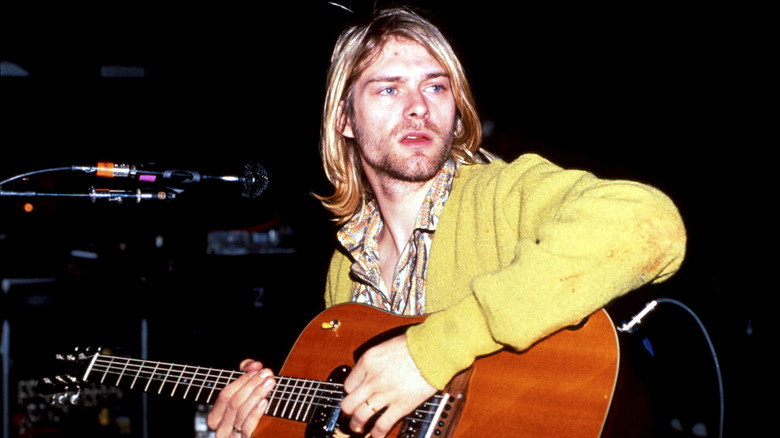 Kmazur/Getty Images
Fans of Nirvana were shocked and saddened by the 1994 suicide of frontman Kurt Cobain. Conventional wisdom held that Cobain had died by his own hand at age 27 — until 2016, that is, when footage taken from a Peruvian TV broadcast went viral, featuring singer Ramiro Saavedra performing Nirvana's classic "Come As You Are." Not only did Saavedra sound like Cobain, but he also looked like him — in fact, was even costumed in '90s-style grunge garb — even if he played guitar right-handed (unlike Cobain, who was a leftie). As the Daily Mail reported, the performance came from a 2012 edition of a Peruvian TV talent competition, which didn't prevent a sudden rush of social media speculation that Cobain was actually alive, and apparently performing his greatest hits on Peruvian television.
Meanwhile, the surviving members of Nirvana weighed in, with a response that either hilariously shut down the bizarre conspiracy theory or proved it outright, depending on one's grasp of sarcasm. A posting on the band's official Facebook page referenced the Mail story, writing, "It is true, Kurt is alive. He needed time to learn to play the guitar with his right hand. Finding left-handed guitars is not easy. We are so happy to have him back and forgive him for all of the sadness that we have held so deeply in our hearts."
The Doors' Jim Morrison has been spotted alive numerous times since his 1971 death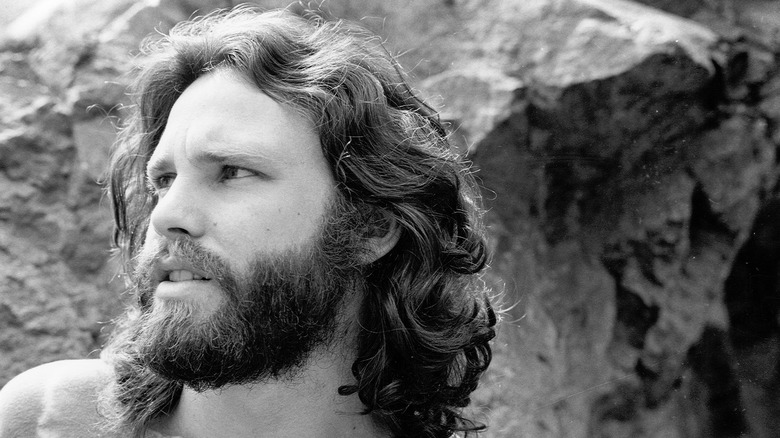 Estate Of Edmund Teske/Getty Images
In 1971, The Doors singer Jim Morrison joined the infamous "27 Club" of musicians to die at age 27 — including the likes of Jimi Hendrix, Janis Joplin, Grateful Dead keyboardist Pigpen, singer Amy Winehouse, Rolling Stones co-founder Brian Jones, and the aforementioned Kurt Cobain — when Morrison's lifeless body was discovered in the bathtub of his Paris apartment. Since then, Morrison appearances have proliferated, much like the sightings of Elvis and Bigfoot. In fact, Morrison has been spotted in locales ranging from Tibet to Australia, and even lurking at his own grave.
Among those who believed Morrison had faked his death was Doors keyboardist Ray Manzarek, as recalled by guitarist Robby Krieger. "I used to love talking to Ray, and he would always say, 'I wouldn't be surprised if Jim turned up,'" the guitarist told Classic Rock. "And I used to think, 'Come on, man, you don't really believe that, do you?' That was pretty much bulls**t."
In 2016, The Express reported on videos that had emerged of a scruffy, bearded, unhoused dude in New York City who read poetry, spun around with his arms outstretched (an iconic Morrison stage move), and sang. "It's a compilation of sightings of a man who might be Jim Morrison of the Doors, and the story behind these videos," said the person who filmed the videos, who called himself Brokkenstar. "For many, this is proof that Jim Morrison may not be dead."
Some fans refused to believe Michael Jackson was really dead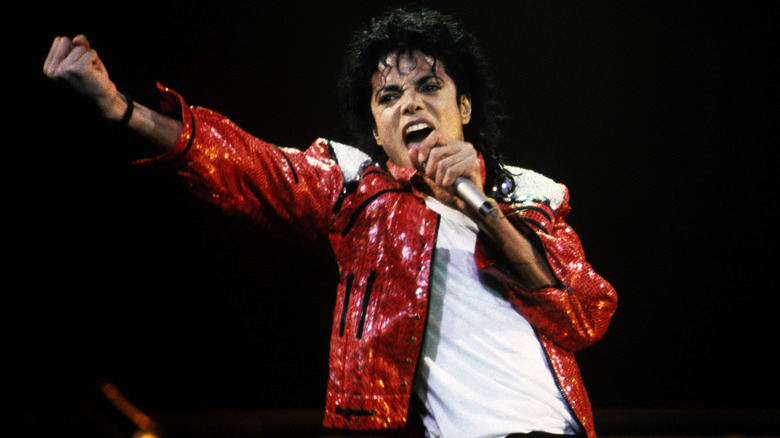 Kmazur/Getty Images
Michael Jackson died at age 50 in 2009, of cardiac arrest after taking propofol, a powerful anesthetic used for surgery — but which Jackson had been using as a sleeping aid.
Shortly after Jackson's death, German broadcaster RTL posted a video on YouTube, in which a man who looked strikingly like the late King of Pop was seen exiting a coroner's van. Taken down after just one day online, the video was viewed more than 800,000 times, creating a furor by convincing numerous fans that Jackson had somehow colluded with the coroner to fake his own death. The video, RTL spokesperson Heike Schultz told The Associated Press, was meant to be something of a social experiment. "We wanted to show how easily users can be manipulated on the internet with hoax videos," Schultz explained. "Unfortunately, many people believed it was true. Even though we tried to create the video in a way that every normal user can see right away that it is a fake."
Despite RTL's admission, many remained convinced that Jackson was alive, presumably having staged his death in order to escape the crushing debt he was under at the time. Over the years, the conspiracy theory has been kept alive by such figures as Steve Erhardt, identified as Jackson's one-time hair stylist, who tweeted a cryptic comment aimed at "the believers" about an impending Jackson-related "announcement" that not even the late singer's family knew about. 
Apple founder Steve Jobs has been accused of faking his own death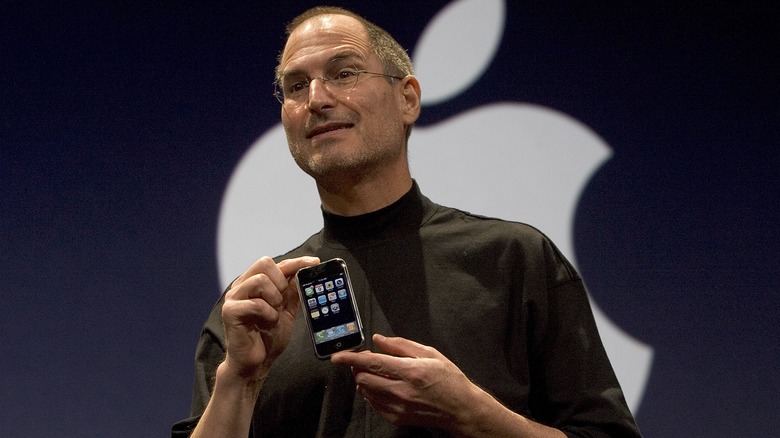 David Paul Morris/Getty Images
In 2004, Steve Jobs informed Apple employees he'd be taking a month off work to recover from the removal of a cancerous tumor, revealing he'd been diagnosed with a rare type of pancreatic cancer. Jobs died seven years later, at age 56.
A rumor that Jobs was alive emerged in 2014 when a photo surfaced on Reddit featuring a seated man in the background who appeared to be Jobs' doppelganger, being pushed in a wheelchair — and wearing Jobs' signature black turtleneck. The rumor, however, was subsequently scuttled when the guy in question was identified as Andy Hahn, former editor of Sport Fishing magazine, who was in a wheelchair due to ALS. Hahn, in fact, confirmed that was indeed him in the photo. "People often tell me I look like Steve Jobs — the frail, post-cancer Jobs, unfortunately," Hahn joked in a statement to Gawker.
Then, in 2019, another photo went viral — first on Facebook, then on Reddit — of a man sitting at an outdoor cafe in Cairo who bore an uncanny resemblance to Jobs. The photo sparked a theory that Jobs had staged his death in order to live a quiet, anonymous life in the Middle East — with some Reddit users pointing out that Jobs' father was a Syrian immigrant, which was somehow seen as evidence of why he'd forsake Silicon Valley for Egypt. 
Fans really want to believe Fast & Furious star Paul Walker is still alive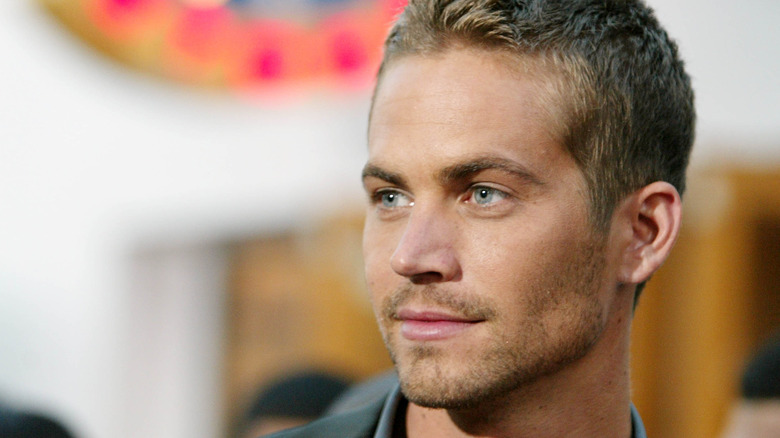 Christopher Polk/Getty Images
Actor Paul Walker was best known for starring in "The Fast and the Furious" and several sequels before he tragically perished in a 2013 car crash. Three years later, a website popped up making a startling claim: Walker and Roger Rodas, the other man killed in the accident, were both alive. "It has been proven beyond a shadow of a doubt, here, that the accident is a fabrication and that there wasn't any real car crash," the now-defunct website claimed, as reported by Fox News. "Rather, what is seen is imagery of a man-made car fire and a car pre-placed in position to be incinerated: without either Walker or Rodas inside."
Further "evidence" emerged, including a TMZ video that had been reposted and labeled, "Paul Walker still ALIVE!!!+PROOF!!!" There was also a random 2023 tweet that claimed Walker was alive but had entered the witness protection program.
Of course, the rumors that Walker was still alive proved to be untrue. According to the Snopes website — dedicated to debunking urban myths and online disinformation — there were numerous eyewitnesses to the accident that killed Walker and Rodas. Snopes also demonstrated that the TMZ video had actually been shot months before the accident, and pointed out that the tweet about witness protection provided zero evidence to back up the claim.
QAnon believers are waiting for JFK Jr. to reveal he faked his 1999 death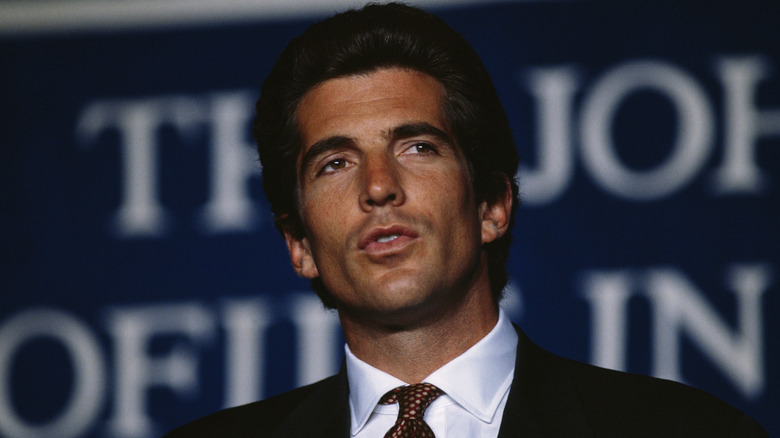 Brooks Kraft/Getty Images
In July 1999, John F. Kennedy Jr. was presumed dead when a plane he was piloting crashed en route to Martha's Vineyard from Cape Cod. A few days later, the bodies of Kennedy and his wife, Caroline Bessette-Kennedy, were recovered by divers. 
Fast forward to 2021, amid the rise of a wide-reaching but utterly bonkers conspiracy theory that came to be called QAnon. Proponents of QAnon believe the world is run by a cabal of Satan-worshipping elites who drink the blood of babies and run a worldwide child-trafficking ring that will all come crashing down with a massive wave of arrests dubbed "the Storm," which has been repeatedly predicted yet never manages to actually arrive. 
A fringe element of QAnon came to believe that JFK Jr. would appear in Dealey Plaza in Dallas — the spot where his father was assassinated in 1963 — to announce he'd be Donald Trump's running mate in the 2024 election. In November 2021, several dozen true believers camped out for days awaiting JFK Jr. to reveal himself. Spoiler alert: he never showed — unless one counts the appearance of Vincent Fusca, believed by some to be Kennedy. "This is the guy that a lot of QAnon believers think is JFK Jr — who was 6'1, handsome and currently dead," political comedy duo The Good Liars captioned a Twitter video of their encounter with the considerably shorter and less hunky Fusca.
An author claimed Marilyn Monroe was institutionalized after her death was staged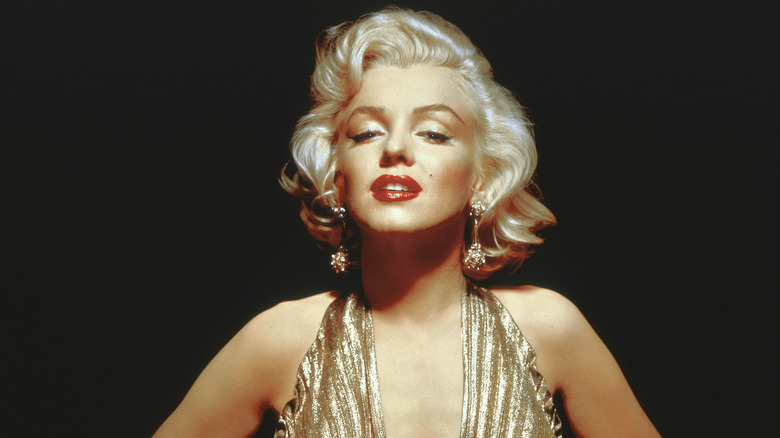 Sunset Boulevard/Getty Images
More than five decades after her 1962 death, the final hours of Marilyn Monroe's life still remain murky and shrouded in mystery. While the official report holds that she died of a suicidal drug overdose, rumors abound that she was actually murdered. That alleged murder, in fact, has been attributed to a variety of motives, with perpetrators theorized to be either the Kennedys, the mob, or even the CIA, with one out-there conspiracy theory claiming the intelligence agency killed the screen icon to prevent her from holding a press conference revealing the existence of extraterrestrial life.
An even stranger conspiracy theory, however, claims that she didn't die. That was the thesis of the 2019 book "Marilyn Monroe Alive in 1984?" In the book, author John Alexander Baker claimed he picked up a schizophrenic homeless woman who was hitchhiking in Nova Scotia, who convinced him she was Marilyn Monroe, and that her death had been staged. The woman told Baker that she'd spent more than two decades in a New Brunswick psychiatric institution until her money ran out, at which point she began hitchhiking throughout eastern Canada.
"I pride myself for being open-minded, so even if I believe something to be true, I will always be open to new information that comes to light," Baker wrote. "That being said, I believe 99% that she really was who she claimed to be, 'Norma Jeane Baker A.K.A. Marilyn Monroe.'"