Amy Schumer Expecting First Child With Husband Chris Fischer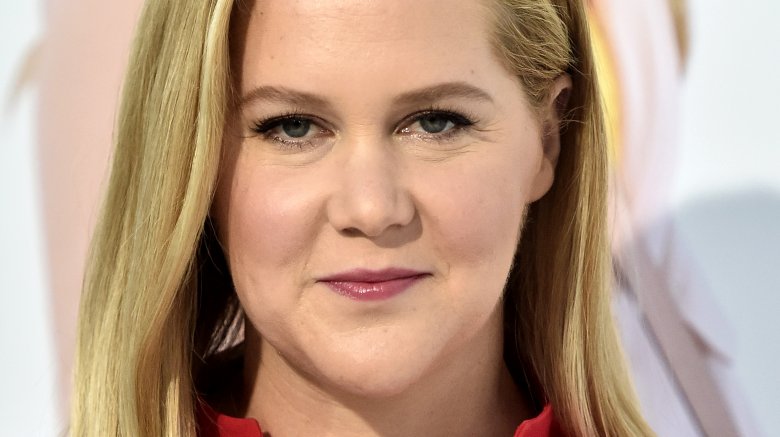 Getty Images
Congratulations to comedian Amy Schumer! She is expecting a baby with husband Chris Fischer.
On Monday, Oct. 22, 2018, the Trainwreck star announced that she is pregnant via her friend's Instagram Stories. That friend was journalist Jessica Yellin of News Not Noise, who told her followers, "I wanted to share some news from our community, maybe it's noise but it's happy noise" (via People).
In a video, she continued, "So I'm not in the business of making voting recommendations, but these are the recommendations of Amy Schumer, one of the most consistent and earliest supporters of News Not Noise. Now read all the way to the bottom, you'll see there's some news down there. Congratulations, Amy."
Then Yellin share a list of recommended congressional and gubernatorial candidates made by Schumer, and, at the very bottom, Schumer wrote, "I'm pregnant."
On her own Instagram account, Schumer hinted at the baby news by posting a picture of Prince Harry and Meghan Markle, who are also expecting their first child together, with her and Fischer's heads photoshopped over their faces. "About to announce some exciting news on @jessicayellin insta page," she wrote in the caption. "Please follow her for up to the minute #newsnotnoise she breaks down what's really going on. She agreed to post a lil noise today for me! Follow her and VOTE!!"
As Nicki Swift previously reported, Schumer and Fischer tied the knot earlier in the year on Feb. 13, 2018. Schumer later opened up about life as a wife to E! News, stating, "the best part [of being married] is just having a partner and being like 'I got a team.' It was just me and [her dog] Tatiana and now it's cool, you got someone to go through life with together that you love and you want to be partnered up with."