American Beauty Star Mena Suvari Marries In Secret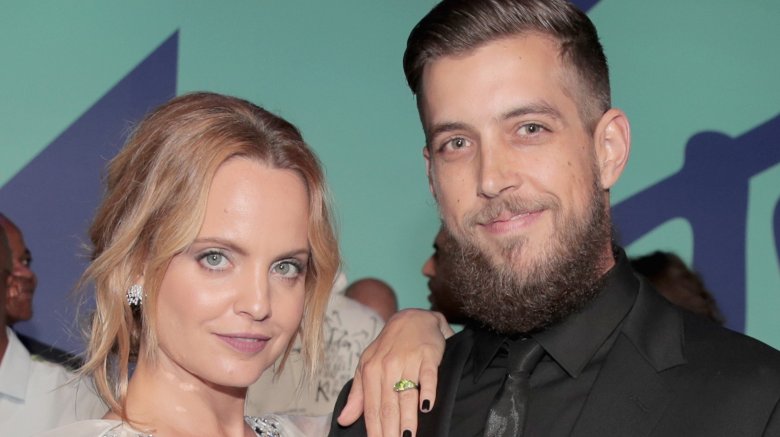 Getty Images
Actress Mena Suvari, who's appeared in movies like American Beauty and American Pie, has tied the knot for the third time.
Us Weekly reports that Suvari married her boyfriend, Michael Hope, in a secret ceremony. Speaking to the magazine at the Last Chance for Animals' Annual Celebrity Benefit in Beverly Hills on Sunday, Oct. 21, 2018, Suvari shared, "It's great. I'm really happy. We're happy," playfully adding, "Third time's a charm!"
Suvari went on to describe the wedding as "very intimate" and "very beautiful." The 39-year-old continued, "I had my closest friends with me. It was very meaningful. After all these years, sort of having ups and downs, it's very nice just being settled, especially at this point in my life."
Suvari also shared that she and Hope may soon try for a child. "I have a few years left!" she stated. "We'll see."
At the time of this writing, it's unclear just when Suvari and Hope got married. However, they may have exchanged vows in August 2018, as that's when Suvari posted a photo of herself in a white dress walking alongside Hope, who was wearing a suit, on Instagram. "Forever finally found us," she wrote in the caption.
As noted by People magazine, Suvari and Hope first started dating after they met on the set of the 2016 Hallmark holiday movie I'll Be Home for Christmas. While Suvari starred in the film opposite James Brolin, who played her character's father, Hope worked in the art department as the assistant property master.
"He's a really great guy," Suvari said about Hope to Us Weekly. "I got me a Canadian. Old school, really considerate, old-fashioned. I'm like, 'Who are you?'"
Prior to dating Hope, Suvari was previously married to cinematographer Robert Brinkmann from 2000 to 2005 and then to concert promoter Simone Sestito from 2010 to 2012.
Congratulations to Suvari and Hope on their marriage!