WWE's Roman Reigns Is Battling Leukemia Again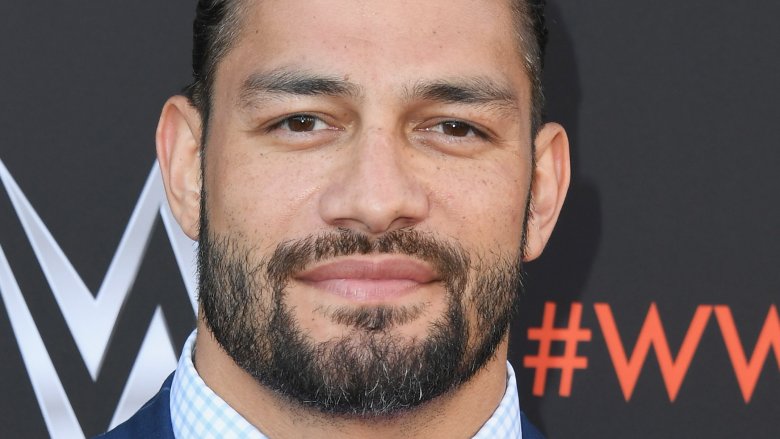 Getty Images
Professional wrestler Roman Reigns just revealed that he is fighting for his life.
Reigns (real name Joe Anoa'i) announced his current battle with the life-threatening disease during Monday Night Raw on Monday, Oct 22, 2018, giving up his WWE Universal Championship title in order to take a leave of absence. "My real name is Joe and I've been living with leukemia for 11 years and, unfortunately, it's back and because the leukemia is back, I cannot fulfill my role," he said, as reported by E! News. "I can't be that fighting champion."
He continued, "I'm not gonna lie — I'll take every prayer you can send my way, but I'm not looking for sympathy. I'm not looking for you to feel bad for me because I have faith."
The 33-year-old revealed that he'd previously been diagnosed with leukemia when he was 22 years old. He noted that he was "able to put it in remission" quickly but that it was the "hardest time" in his life. "I didn't have a job. I didn't have any money. I didn't have a home and I had a baby on the way and football was done with me," said Reigns, who used to play for the Minnesota Vikings and the Jacksonville Jaguars. "Do you want to know who gave me a chance? The team that gave me a chance was the WWE."
Reigns, who is Dwayne "The Rock" Johnson's cousin (via CBS Sports), went on, "When I finally made it to the main roster and I was on the road, they put me in front of all of you — the WWE universe ... and to be honest y'all have made my dreams come true."
However, despite his announcement that he'd be spending time away from the WWE to focus on his health, Reigns stated that is far from done with the professional wrestling world. "By no means is this a retirement speech because after I'm done whupping leukemia's a**, I'm coming back home," he said. "And when I do, it's not going to be about titles and being on top, it's about a purpose."