Megyn Kelly Today Reportedly Canceled Following Host's Blackface Comments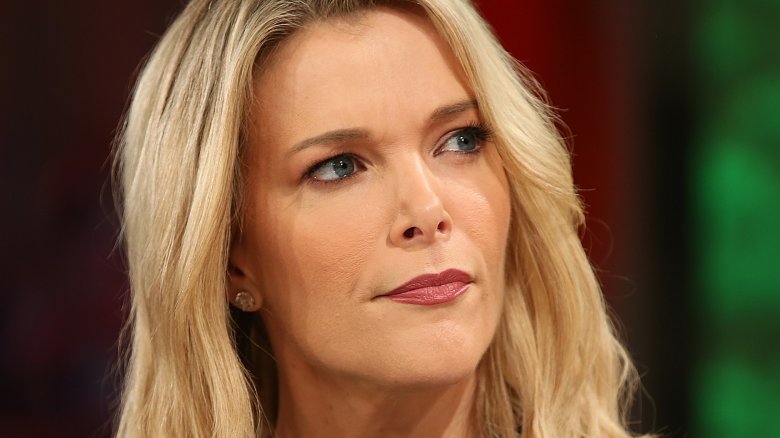 Getty Images
Say goodbye to Megyn Kelly Today. The show has reportedly been canceled by NBC after its host, Megyn Kelly, sparked backlash for her comments about using blackface as part of a Halloween costume.
According to People magazine, the network has put an end to Kelly's 9 a.m. hour of the Today show, though NBC hasn't come right out with the news quite yet. "They're contacting the staff and reassigning everyone today. Everyone's being told that they still have a home here, but it won't be on Megyn's show," a source told the celebrity news publication on Thursday, Oct. 25, 2018. "They haven't made an official announcement about the show, but everyone knows what it means when they're being moved somewhere else. The show is clearly over."
Two insiders have shared that Kelly has not been fired from NBC but that her show is "most likely over."
Rather than broadcast live on Oct. 25, Kelly's Today show hour aired a pre-taped episode. Another pre-taped episode will air on Friday, Oct. 26. "Given the circumstances, Megyn Kelly Today will be on tape the rest of the week," NBC shared with People.
Kelly caused controversy when, during a roundtable discussion with Jacob Soboroff, Melissa Rivers, and Jenna Bush Hager about Halloween costumes that are deemed inappropriate on Oct. 23, she gave her two cents on blackface. "What is racist?" Kelly asked. "Because truly you do get in trouble if you are a white person who puts on blackface at Halloween or a black person who puts on white face for Halloween. Back when I was a kid, that was okay as long as you were dressing up as like a character."
She also defended Real Housewives star Luann de Lesseps for dressing up as singer Diana Ross for a Halloween party in 2017. "Who doesn't love Diana Ross? She wants to look like Diana Ross for one day, and I don't know how that got racist on Halloween," Kelly said.
After receiving enormous backlash for her opinion about blackface, Kelly used the start of her morning show the next day to apologize for her words. "Good morning everyone and welcome to the show. I'm Megyn Kelly and I want to begin with two words — I'm sorry," she told viewers and audience members.
Regarding her comments on donning blackface, she stated, "I defended the idea, saying as long as it was respectful and part of a Halloween costume, it seemed okay. Well, I was wrong, and I am sorry."