Prince Harry Comments On Future Baby's Sex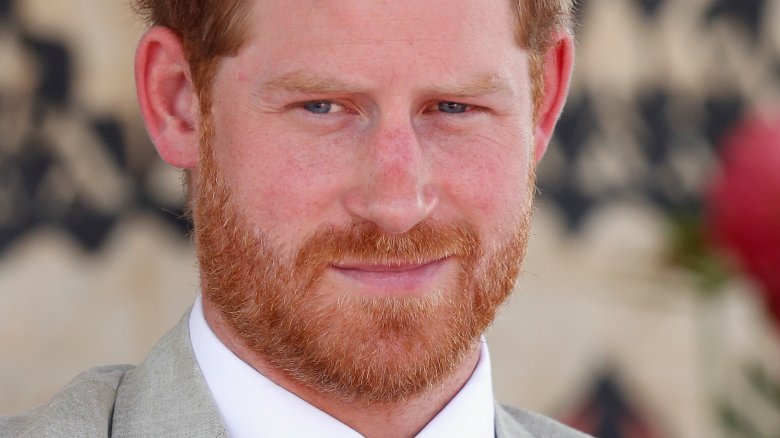 Getty Images
Prince Harry remarked on the sex of his future child with pregnant wife Meghan Markle while on their royal tour.
Us Weekly reports that, while visiting Suva, Fiji, the royal spoke with a student from the area who shared his suspicion that Harry and Meghan are going to have a baby boy. According to the magazine, Harry laughed and said, "Everyone is predicting it's going to be a girl."
Just a few days earlier on Oct. 21, 2018, a fan told Harry and Meghan, who were visiting Sydney, Australia at the time, "I hope it's a girl," as reported by Us Weekly. Harry was said to have paused for a moment before replying, "So do I."
As Nicki Swift previously reported, Harry and Meghan announced that they were expecting their first child via a statement released by Kensington Palace on Oct. 15. "Their Royal Highnesses The Duke and Duchess of Sussex are very pleased to announce that The Duchess of Sussex is expecting a baby in the Spring of 2019," the palace tweeted out to the public.
The couple had tied the knot a few months earlier in May 2018. Their baby will be seventh in line for the throne.
Since revealing Meghan's pregnancy to the world, the royal pair have been given several baby gifts — some of which have been pretty odd. While visiting Sydney's Admiralty house, Meghan and Harry received a stuffed Kangaroo and a tiny pair of Ugg boots. "Our first baby gift!" Meghan reportedly exclaimed (via BBC). Over the course of their royal tour, Meghan and Harry have also been gifted a small lifeguard uniform, an array of children's books, and a playmat for their kiddo (via Vogue). On second thought, these gifts seem kind of great. Plus, what else could people get the royal couple? They have everything they could ever need!