Queer Eye's Antoni Porowski Calls It Quits With Longtime Boyfriend Joey Krietemeyer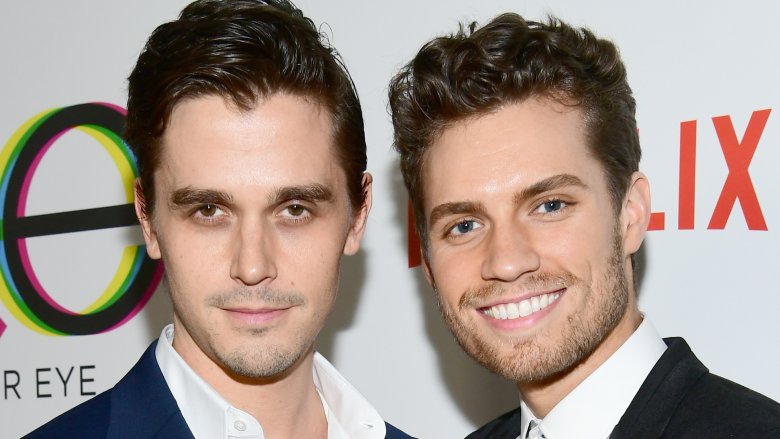 Getty Images
Antoni Porowski of Queer Eye fame is no longer with his boyfriend of seven years, art director Joey Krietemeyer.
On Oct. 25, 2018, Us Weekly reported that Porowski and Krietemeyer had ended their relationship months earlier. "Antoni and Joey broke up two months ago," a source told the magazine. "It was very amicable. They're still friends. It was a clean split."
A couple days earlier at the Angel Ball in New York City, Porowski's Queer Eye co-star Karamo Brown opened up about the go-to wine and food guy, sharing, "Antoni's just happy in his life." Brown continued, "He deserves all the happiness in the world. People don't realize what a sweet, empathetic person he is. So I just love that he's happy."
At the time of this writing, Porowski has not yet publicly commented on the news of his breakup.
Porowski had previously opened up about coming out to his father in an interview with GQ published in late February 2018, noting that he felt that he had to finally share that he was in a relationship with Krietemeyer at the time.
"I never really had a coming out," he told the magazine. Noting that his father had remarked about him leading a "very discreet life" while driving him to the airport, Porowski recalled, "I'm on the plane on the tarmac like, 'Well, if the plane crashes, I'm going to die and he's never going to know.'" He added, "I decided to send him an email. Because I was living with Joey, my boyfriend now, I wrote my father a very short email: 'You brought this up. I think it's time I tell you: I love. I am loved. His name is Joey, and we live together. That was it."
In an interview with Vulture around the same time, Porowski shared that he and Krietemeyer were "basically married."