Brody Jenner Reads Dad Caitlyn's Parenting For Filth After Becoming A Father Himself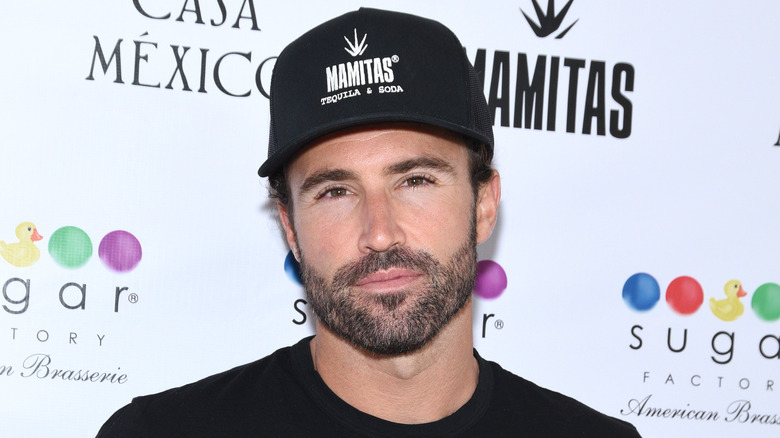 Michael Tullberg/Getty Images
Brody Jenner became a first-time father weeks before his 40th birthday. "The Hills: New Beginnings" alum, who is the son of Linda Thompson and Caitlyn Jenner, welcomed his daughter, Honey Raye Jenner, with his fiancée, Tia Blanco, on July 29, according to People.
The big baby news was a longtime coming for Brody, who admitted in a YouTube video that he hadn't been sure he could even have kids. During his first marriage to Kaitlynn Carter, Brody's hesitation about becoming a father was showcased on an episode of "The Hills: New Beginnings," in which Carter noted the two were not on the same page with family planning. Brody reluctantly joined his then-wife on a visit to a fertility doctor. He later told Us Weekly that, while he wasn't "opposed to having kids," he and Carter were "not necessarily really trying to have children" at that time. The couple split shortly thereafter.
Now that he's a dad, Brody has some definite feelings about the kind of parent he wants to be — and it's nothing like the father who barely raised him.
Brody Jenner wants to be a different parent than Caitlyn Jenner was to him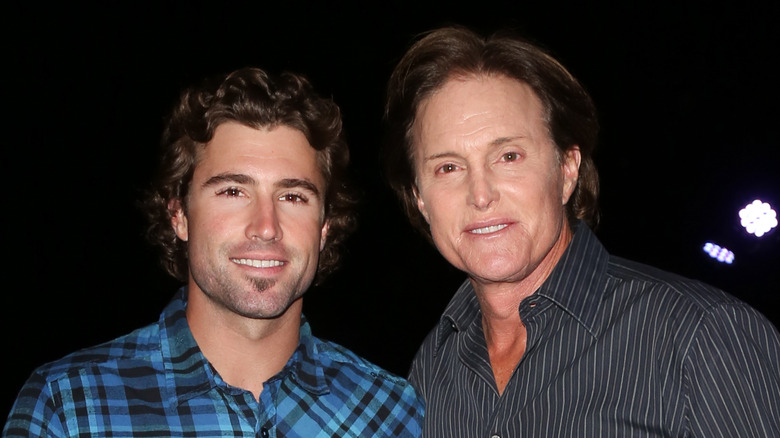 Paul Archuleta/Getty Images
Brody Jenner waited a long time to become a father, so he wants to be as involved as he can be as his daughter grows up. In a YouTube video about his daughter's birth, Brody said he will be nothing like his own father, Caitlyn Jenner. "I think that what I'm most excited about [being a dad] is doing things differently than my father did," he said. "Growing up I didn't have the greatest relationship with then-Bruce. [Caitlyn] wasn't really around for me growing up. So, I think that just doing the exact opposite, being the absolute best father I could possibly be and getting ready for the journey and just so very excited."
Brody has long been vocal about his strained relationship with Caitlyn, who came out as a transgender woman in 2015. On "The Hills," he spoke out  about Caitlyn skipping his wedding to his first wife, Kaitlynn Carter, which took place in Indonesia in 2018. "Not having my dad at the wedding, it was a bummer," he said in a 2019 episode of the MTV reality show. "Honestly, it really did hurt, and I would have loved to have had her there. But she had better things to do. Apparently."
At the time, an insider told People that Caitlyn missed her son's wedding due to work commitments.
Caitlyn Jenner was an absentee parent to most of her children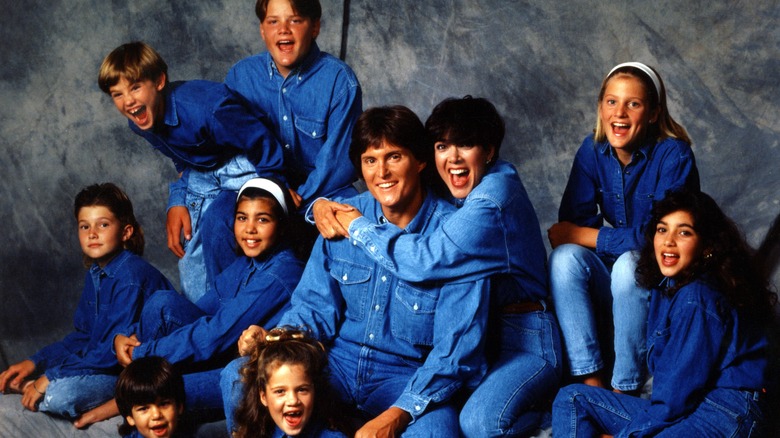 Donaldson Collection/Getty Images
Caitlyn Jenner has six kids — Burt, Cassandra, Brandon, Brody, Kendall, and Kylie Jenner — from three different wives. When she came out as trans in 2015, Caitlyn's now-adult children spoke out about their difficult relationship with her. Cassandra Jenner told ABC News' "20/20" that her father disappeared from her life when she was young, and Brandon Jenner also stated that his father missed out on his childhood years. In a 2022 TikTok video, Brody Jenner said his stepfather, musician David Foster, was more of a father to him than Caitlyn ever was. "I don't think [Caitlyn] has ever given me a penny in my entire life," he said. "Caitlyn Jenner, Bruce at the time, didn't even pay child support."
Caitlyn admitted she was dealing with identity issues when her kids were young and didn't give them the parenting they deserved. "The big formative years for them, I was really struggling with these issues," Caitlyn told ABC News. "I talked to all the boys about this after the fact, that, yeah, I didn't do a good job. And I apologized to my kids for that."