Who Is Kendall Jenner's New Boyfriend, Jordan Clarkson?
As much as we might have loved model Kendall Jenner with singer Harry Styles, it sounds like that romance is over and the Keeping Up With the Kardashians star is moving on with someone new. In April 2016, NBA player Jordan Clarkson made his way into one of Jenner's Snapchat videos from Coachella, and the rumor mill has been working overtime ever since. But if you don't follow basketball, you may have no idea who Clarkson is—and that's where we come in.
He plays for the Lakers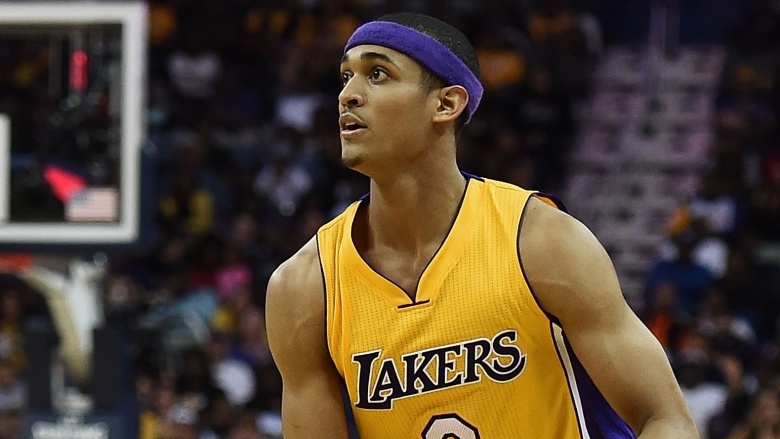 Getty Images
While Clarkson is still pretty new to the Lakers, he's doing well for someone who hasn't been in the game very long. Last year, Clarkson was named Rookie of the Month in the Western Conference for April 2015, per the NBA's website. Not too shabby, right? And before he hit it big, the big man was scoring upwards of 22 points a game in the D-leagues. Looks like Jenner scored herself a good one!
He hosts his own basketball camp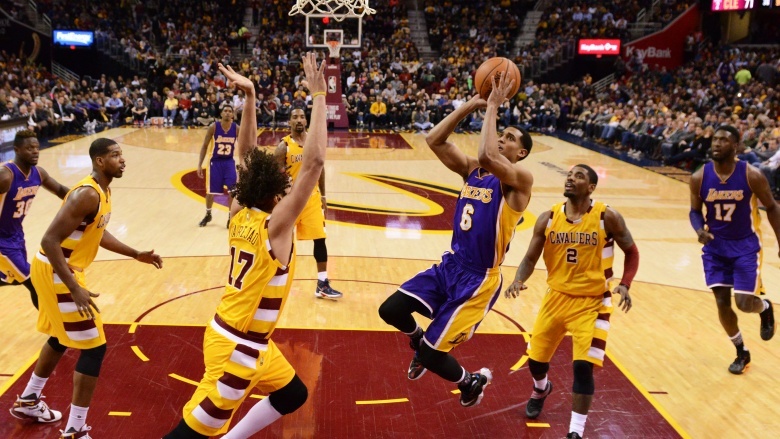 Getty Images
Want to snag some b-ball pointers from a pro? You're in luck because, according to his official website, Clarkson is hosting a Nike sponsored basketball camp in June 2016. For just under $300, Jenner's MVP will teach you all his playing secrets, and who knows, maybe his biggest cheerleader will even stop by. The possibilities are endless!
He's a pretty average dude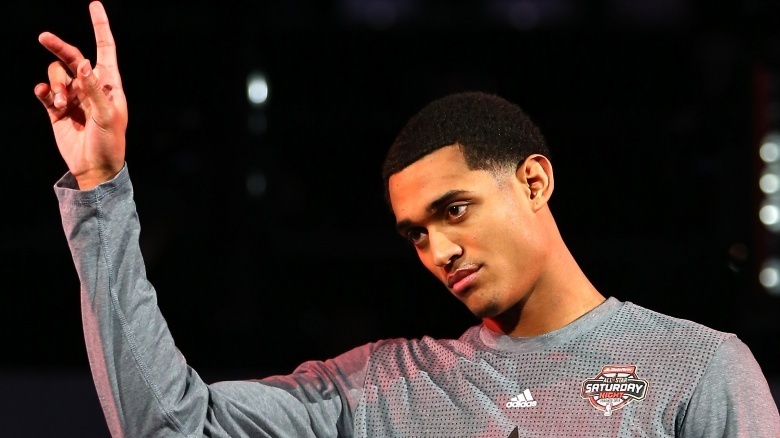 Getty Images
That whole NBA thing aside, Clarkson seems like just a regular dude. In an interview with Style Republic in April 2016, the 23-year-old said his favorite movie is Nightmare Before Christmas; he loves cream soda; and in the Batman versus Superman debate, he suits up for the Man of Steel. Oh, and he loves Kanye West, so we can't help but wonder if the baller's taste in music helped him get close to the rapper's 20-year-old sister-in-law. (Fun fact: the aforementioned interview was published in Clarkson's own handwriting, so now we know what Jenner's love notes look like.)
He and Jenner might have been hanging out for awhile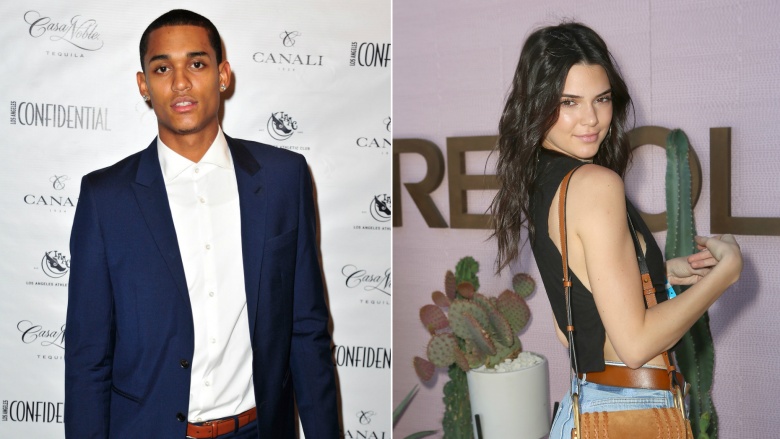 Getty Images
Sources told Us Weekly that Jenner and Clarkson have been hanging out for months, and they were spotted at The Nice Guy, an L.A. hot spot, in March 2016. At the time of this writing, neither one had confirmed they're rumored romance. Until they do, we'll be stalking Jenner's social media for cupid's clues and keeping you informed, of course.