Shady Things Surrounding Anna Nicole Smith's Death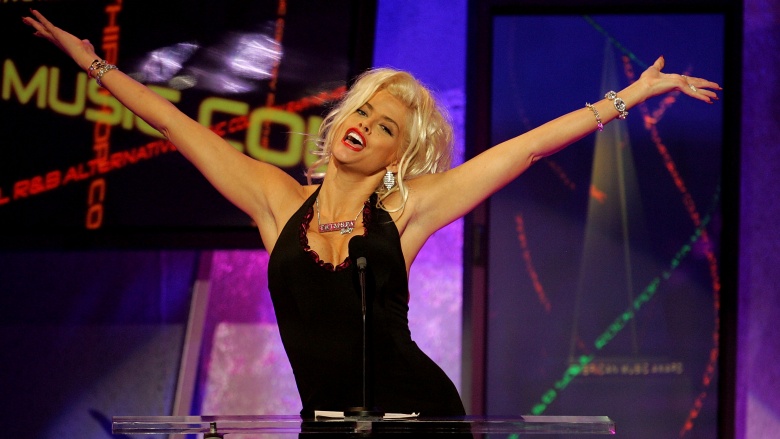 Getty Images
Model and actress Anna Nicole Smith was a tabloid sensation. Even the tiniest detail of her life could become the headline of a trashy checkout line magazine, so when she died unexpectedly at age 39—just months after her 20-year-old son abruptly died—the rumor mill exploded with conspiracy theories. Some even believed Smith was murdered in an elaborate government mind control experiment, but like many aspects of celebrity life, the truth proved stranger than fiction. Check out the shady specifics surrounding the blonde bombshell's death in 2007.
Strange links between the deaths of mother and son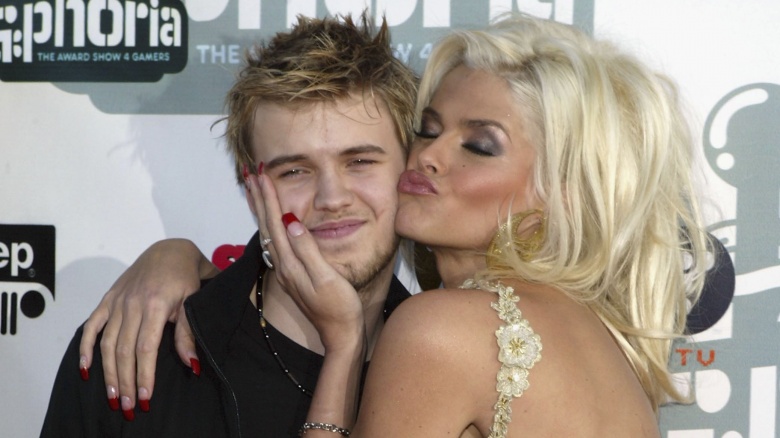 Getty Images
Daniel Smith, 20, was visiting his mom and newborn baby sister in the Bahamas when he died suddenly from a toxic combination of prescription drugs on Sept. 10, 2006. Anna Nicole had just given birth to daughter Dannielynn, and Daniel was reportedly visiting the maternity ward when he died. Though he was not a known drug abuser, Daniel's death was ruled as an accidental overdose of the mood stabilizers Lexapro and Zoloft, and also methadone, which is used to treat opioid addiction, according to People. Just six months later, on Feb. 8, 2007, Anna Nicole died from an overdose of prescription drugs in a Florida hotel room.
The common denominator in both eerily similar deaths was Anna Nicole's lawyer and lover, Howard K. Stern. "[He] was present at both deaths," said Judge Larry Seidlin, who presided over some of Anna Nicole's post-death court battles and later wrote a contentious book titled The Killing of Anna Nicole Smith. In excerpts published by Today, Seidlin said, "Stern admitted in my courtroom that he obtained Anna Nicole's drugs and got these drugs in other people's names...I believe that [he] exercised a great amount of control over Anna Nicole by maintaining and reviewing her drug desires and addiction." Seidlin advocated for a more thorough investigation and suggested Stern should be held accountable.
She was surrounded by pill pushers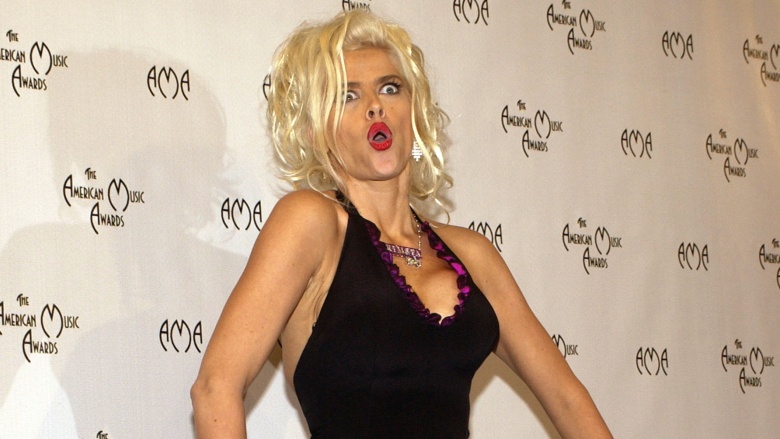 Getty Images
Anna Nicole Smith had a pharmacy's worth of prescription drugs in her hotel room. CBS News said more than 600 pills—including about 450 muscle relaxants—were missing from prescriptions that were no more than five weeks old. Many of those scripts weren't written to Anna Nicole but to—you guessed it—Stern. The prescribing docs, Dr. Khristine Elaine Eroshevich and Dr. Sandeep Kapoor, escaped any serious consequences during the legal fallout from Anna Nicole's death. According to CNN, Kapoor was acquitted of wrongdoing, and Eroshevich received a $100 fine and one year of probation. Stern walked away with a clean slate too. Los Angeles County Superior Court Judge Robert Perry concluded the trio's "overriding purpose was to protect her privacy," and that Stern did not know using a false name for a prescription was illegal, reported CNN. The defendants claimed they all had Anna Nicole's best interests in mind, but with friends like that, who needs enemies?
The hotel tried to forget her death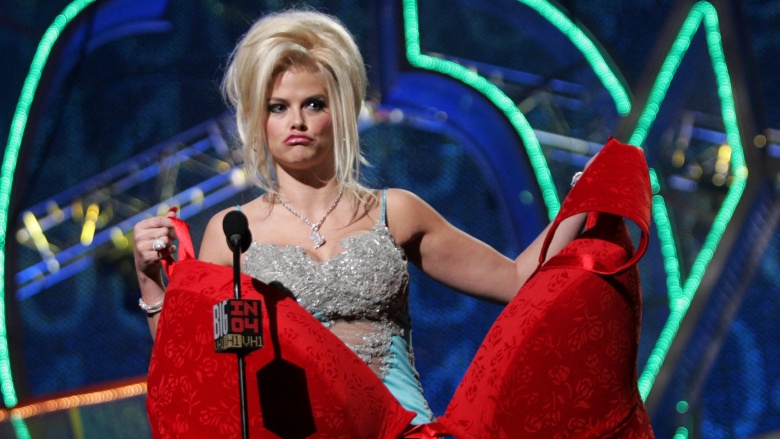 Getty Images
According to Judge Seidlin's 2010 book, the Seminole Hard Rock Hotel and Casino did a lousy job investigating Smith's death. The resort also went to great lengths to eradicate the room where she died. Staff at the Hollywood, Fla. establishment reportedly refurbished the room, changed the numbering system on the entire floor, and even invited a medicine man to cleanse the scene. Some conspiracy theorists have called those efforts evidence of a coverup, but it's very possible the resort simply did not want weirdos trying to book nights in the Anna Nicole death suite. Internet trolls and ghosthunters still chatter about which room is the room.
Loved ones battled over her decomposing body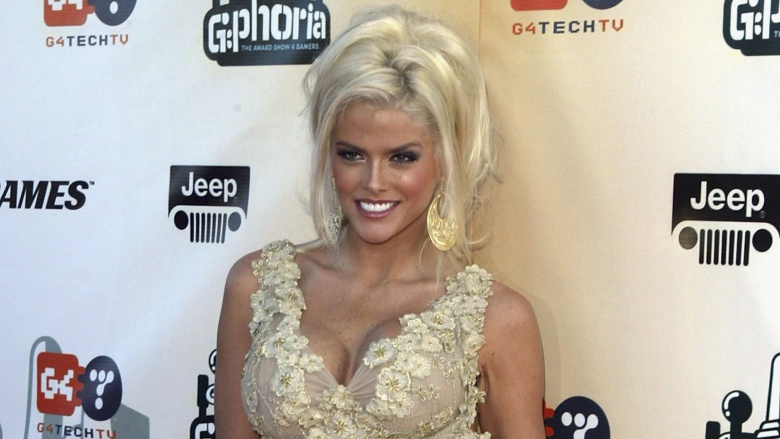 Getty Images
As an ugly legal battle over where to bury Anna Nicole dragged on for weeks, a county medical examiner warned that her body was "decomposing more quickly than expected" and jeopardizing funeral plans, according to Arkansas Online. Private, closed-casket services were finally held on March 4, 2007 in the Bahamian capital city of Nassau. Fox News described the scene: "Smith was laid to rest in a mahogany casket—covered in a petal-pink, rhinestone-studded satin blanket fringed with ribbons and feathers" and "buried in a tiara and custom-made beaded gown." Though her funeral was lavish, the fiasco leading up to it soured those final moments. Even in death, the starlet had been seemingly used to the point of destruction.
She nearly drowned in a pool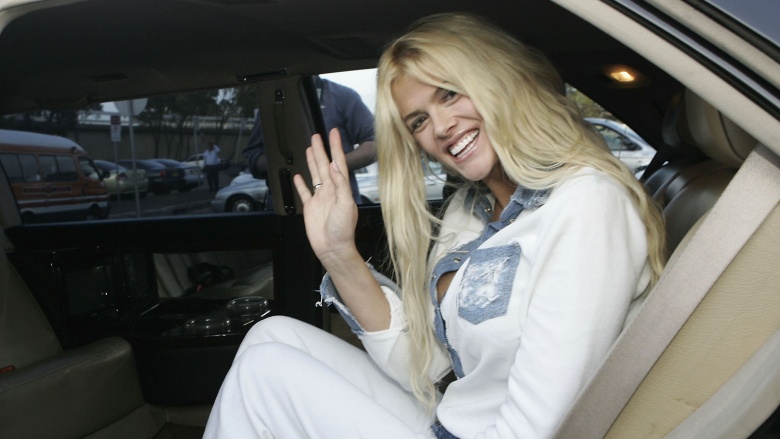 Getty Images
There were clear warning signs that Smith's pill popping was growing deadly. Her bodyguard, Maurice Brighthaupt, testified in court that a drugged-up Smith once fell of a raft in the middle of a swimming pool and sunk to the bottom before he rescued her, reported the New York Daily News. He also expressed remorse for not trying to take her pills away and for not "protecting her from herself." Brighthaupt, a Miami firefighter and paramedic, was one of the people who tried to revive Anna Nicole on the day she collapsed and died in her hotel room.
Dramatic lawsuits continued years after her death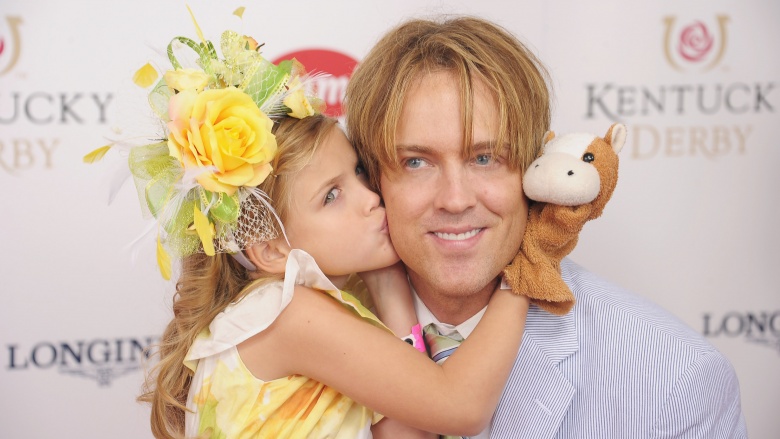 Getty Images
The litigation that played out over the estate of oil tycoon J. Howard Marshall's estate lasted 10 times longer than his marriage to Anna Nicole and found its way into U.S. Supreme Court. Anna Nicole had claimed her elderly husband verbally promised half of his fortune to her, but Marshall's step-son, E. Pierce Marshall, begged to differ. During the lengthy legal battle, both Anna Nicole and Pierce died, leaving their heirs to squabble over the fortune. Anna Nicole's heir was an infant daughter whose questionable paternity spawned additional litigation between Stern and another lover, Larry Birkhead. Birkhead was eventually awarded custody of baby Dannielynn, and the courts ultimately decided that Anna Nicole's heir was not entitled to a cut of Marshall's millions. Guess who did get a cut of that inheritance? The laywers who managed to keep making money off Anna Nicole for more than a decade after her death.
Conspiracy theories erupted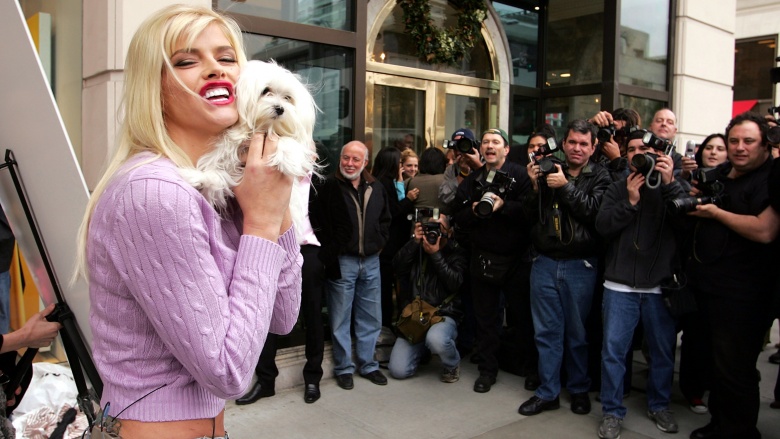 Getty Images
Since Anna Nicole was such a tabloid sensation, her death spawned an explosive reaction from not only the mainstream media, but also from Internet conspiracy lunatics. Theories about her death included mind control and even murder. According to the admittedly wacky site, Above Top Secret, some suspected Stern of arranging both Daniel's death and Anna Nicole's in order to receive the money he hoped her estate would eventually win from the Marshall suit. (Keep in mind, Stern was not found guilty of any wrongdoing.) When Stern lost the paternity battle over baby Dannielynn, he also lost his last potential link to Marshall's money. As interest faded, so did the conspiracy theories, or is that precisely what Anna Nicole, Elvis, and Bat Boy—who are reportedly now living together on a secret island—were counting on this whole time?
Family and friends cashed in on her death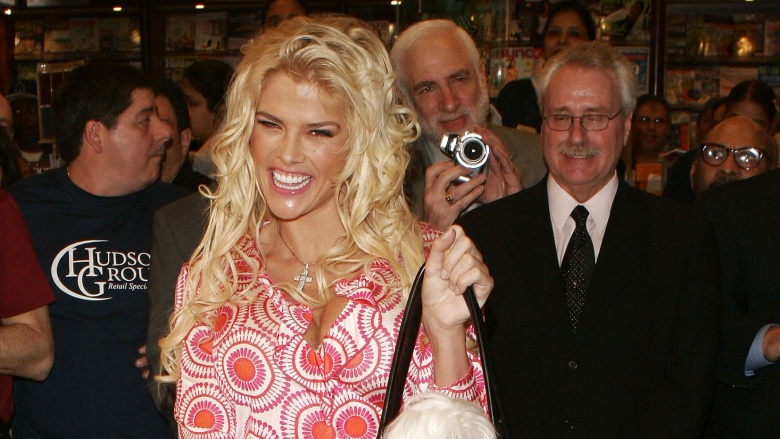 Getty Images
Anna Nicole's friends and family bickered over everything, from custody of her child, to division of her assets, and even what to do with her autopsy photos. Some members of her circle cut massive deals with tabloid magazines, as her bodyguard admitted to doing under oath; others wrote books, including the callously titled, Train Wreck, authored by her half-sister, Donna Hogan. Anna Nicole's legacy became a case study in opportunism, and it seemed no one failed to take full advantage of even the slightest connection to the troubled model's life and death.