The Troubled Life Of Randy Quaid's Second Wife Evi Quaid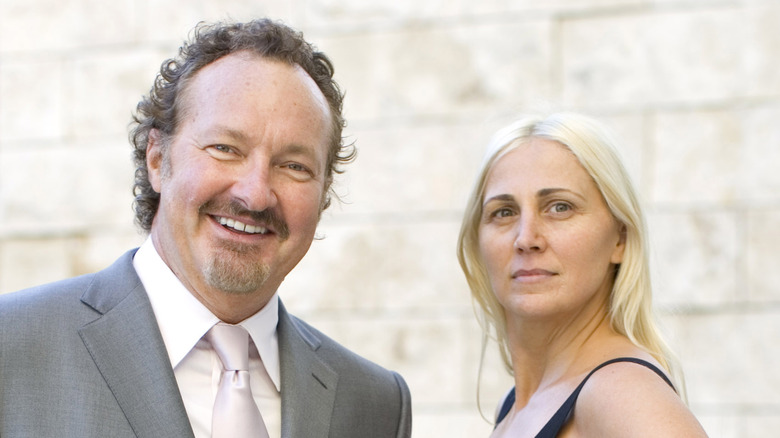 Michael Bezjian/Getty Images
Randy Quaid was once known for his performances worthy of Oscar, Golden Globes, and Emmy nominationss, but that hasn't been the case for over a decade. Nowadays, "The Last Detail" actor is most remembered by the surreal life he's been leading next to his second wife, Evi Quaid. Randy met Evi in late 1987 when they worked on "Bloodhounds of Broadway." While Randy was one of the stars alongside Madonna, Matt Dillon and other famous faces, Evi had been hired to drive him to and from the set.
Their relationship took off quickly. Randy declared his love for Evi on their first date. Two weeks later, they were engaged. That certainly sounds a bit hasty, but Evi disagrees. "I was sort of expecting it, actually," Evi told People in December 1989. "It was just so obvious that's where it was going." Randy and Evi tied the knot in October 1989 and haven't looked back. The couple went on to become a fixture among the artsy, eccentric crowds. 
Together, they carved out a unique nomadic life that worked for both of them. "I can live anywhere ... Wherever I hang my hat is home," he told The Associated Press in 1998. Randy and Evi were also known for their over-the-top outfits, all of which were put together by Evi. For many decades, that was that. But the Quaids crossed the line of quirky and entered bizarre territory in 2009, though they claim the issues traced all the way back to 1989.
The Quaids allegedly committed crimes and fled the U.S.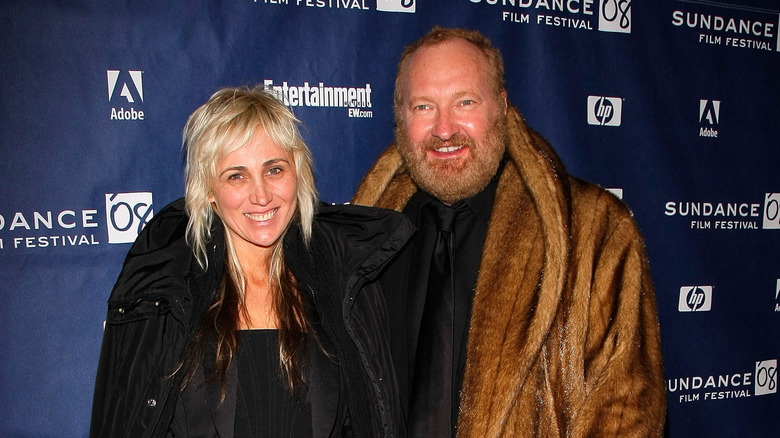 Jemal Countess/Getty Images
In September 2009, Randy and Evi Quaid were arrested for allegedly failing to pay a $10,000 bill at a California hotel, The Associated Press reported. It wouldn't be the first time a Hollywood couple got in trouble with the law. But their behavior started to deviate from the norm when they repeatedly failed to appear in court. When they showed up, Evi rocked a credit card on her forehead and Randy a fake sheriff's badge. Evi also brought Randy's Golden Globe, the Santa Barbara Independent reported.
The charges against Randy were dropped, but Evi was sentenced to probation and community service. That was far from the end of it. Exactly a year later, Randy and Evi were arrested again when the owner of their old house accused them of squatting in and vandalizing the guest house, CBS News reported. Here's where the situation gets really complicated. A month later, Evi and Randy fled to Canada, Evi's father's homeland, and applied for asylum, arguing their lives were at risk, ABC News reported.
Evi was granted citizenship in 2011. Randy's request for permanent residency was denied in 2013, but he continued to live in Canada. By 2015, Randy had exhausted his appeal rights and faced deportation proceedings. Before he could be deported, Randy and Evi attempted to cross back into the U.S. by way of Vermont and were arrested on the border, Reuters reported. Randy's extradition to California was dropped in 2015. 
Randy and Evi Quaid fear the 'stars whackers'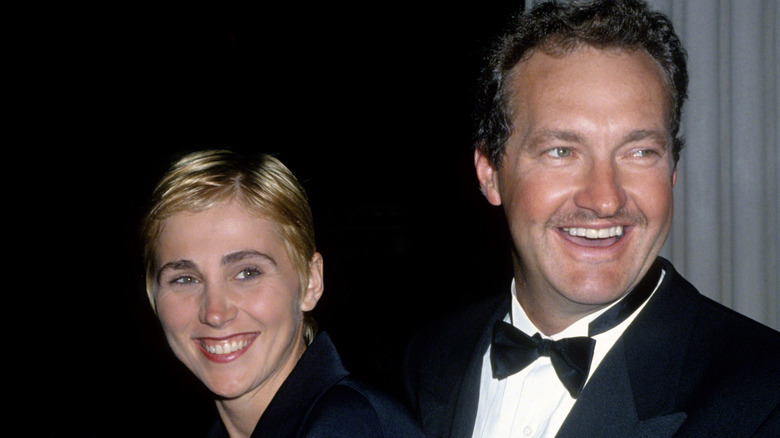 Images Press/Getty Images
Randy and Evi Quaid didn't flee the U.S. because of their pending charges. That was "just a property dispute," he told ABC News. "We're running for our lives," Evi told Vanity Fair in 2011. The Quaids became a target after purchasing a house in 1989. In an August 2010 lawsuit, they accused their lawyers and other advisers of using their $1.35 million home equity for their own financial gain, Courthouse News Services reported.
They sold it in 1991. But, in 2010, the Quaids discovered signatures on the deed had been forged, which meant it was still theirs. Randy and Evi believe they upset the "star whackers," a group that goes after actors' money that they claim is responsible for the deaths of Heath Ledger and David Carradine. The couple noticed the first signs in 2009. "His royalty and residual checks weren't coming. We were really, truly panicked," Evi told Vanity Fair.
But many believe the issues started in 2008, when the Actor's Equity banned Randy for life after the entire cast of "Lone Star Love" accused him of abuse. Evi believed Randy was set up. "She was convinced someone was going to murder Randy and then Evi to make it look like murder/suicide," a private investigator the Quaids hired said in legal documents. 
Randy, however, believes the critics are mad because Evi opened his eyes. "They wanted to separate us because Evi is very intuitive and very smart," Randy told Vanity Fair.