The Voice Star Beverly McClellan Dies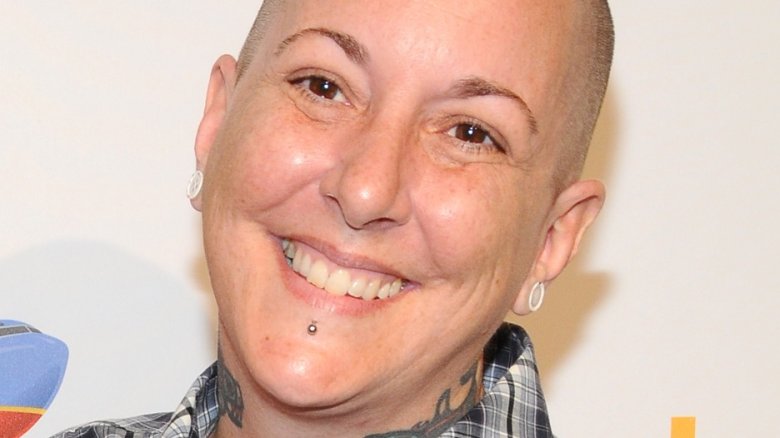 Getty Images
Singer Beverly McClellan, who was best known for competing on The Voice in 2011, has sadly passed away.
On Wednesday, Oct. 31, 2018, multiple media outlets reported that the fan-favorite former The Voice contestant had died following her longtime battle with cancer. According to The Blast, McClellan passed away at around 4:30 p.m. in a California hospital on Tuesday, Oct. 30 while surrounded by her wife, Monique, and their friends. She was 49 years old.
McClellan's publicist has since released a statement confirming her untimely death. "It is with great sadness I have to share the news that we lost Beverly today," the statement read (via Us Weekly). "She was a wonderful, funny, complicated, and incredibly talented young woman who touched millions with her voice and her huge heart. I am honored to have been her manager and her friend."
The statement continued, "Please keep her spirit alive by sharing her music and all the wonderful memories you have of her." 
According to a GoFundMe page set up earlier this year to help pay for McClellan's medical bills, the beloved musician was diagnosed with stage 3 endometrial cancer in late March 2018. At the time, an update on the page revealed that the cancer "had metastisized/spread to her bladder, colon and intestines. The Surgeon was able to remove all of the cancer he could see with his eye, and recommended chemo for what he couldn't and is hopeful that she can beat this." However, according to the latest reports, McClellan was recently hospitalized after her illness unfortunately worsened.
The fundraising page's most recent post was shared on Monday, Oct. 22. "Hi everyone please continue to share," it read. "We received the bill today for incidentals and we owe $10,099.00 as of today. As you all may have already heard Beverly broke her femur while at CHIPSA, only 3 days into her treatments. And the Benefit, did not raise enough to cover it all. Please share and share again! Bev needs your help in covering the hospital bills. As you all have seen this is working and she is making major strides. We appreciate any and all donations. Peace, Love and Light!"
The Tennessee native first rose to fame with her rendition of Janis Joplin's "Piece of My Heart" during the blind auditioning process for The Voice's first season. While competing as a part of Christina Aguilera's team, she eventually placed as the third runner-up on the hit NBC show. At the time of this writing, Aguilera has yet to publicly comment on McClellan's death.
After news of McClellan's passing broke, a number of fans, friends, and fellow musicians took to social media to share their thoughts and express their condolences. "I am absolutely heartbroken. My dear friend & fellow S1 @NBCTheVoice alum, @beverlyshane has died," fellow Voice contestant Nakia tweeted, alongside a clip of the two singing Aguilera's song "Beautiful" while on tour together. "Truly a unique soul with a beautiful heart, full of passion & an amazing talent." 
Meanwhile, another friend of McClellan's shared a heartfelt post on Facebook, which read, "Super sad to learn that the amazing Beverly McClellan is moving on....Seeing her play at Michigan and Ohio Lesbian Festival was such an honour. She's a down to earth and loving person, and I hope her music lives on, as she has touched so many of our hearts...Prayers and love to you, Beverly, as you make this transition."
Writer Jeff Benjamin tweeted, "Sad news: Hearing that Beverly McClellan (@beverlyshane) of @NBCTheVoice fame has passed away after her battle with cancer. She represented and embodied the original goal of the show and her legacy will live on. She was 49. Rest In Peace."
McClellan is survived by her wife, Monique, who has since released a statement via Facebook. "I wanted to share some news that was mine to share but unfortunately due to some disrespect I was not the first to share it," she wrote in a public post. "Beverly McClellan went home at 4:36 pm. She was surrounded by so much love and we shared some beautiful last days. Thank you to everyone who has been so supportive of us. We appreciate all of the love you have given and the good vibes you have sent. Peace love and light to you and your loved ones."
Our thoughts are with McClellan's loved ones during this difficult time.