Channing Tatum, Jenna Dewan Reunite On Halloween Amid Divorce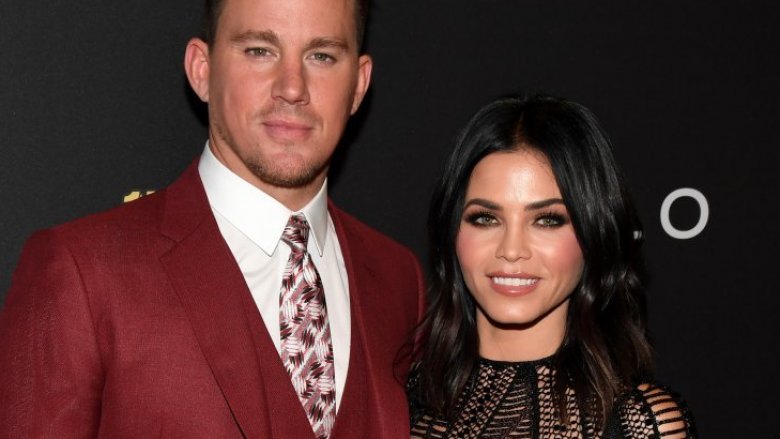 Getty Images
Magic Mike star Channing Tatum and World of Dance host Jenna Dewan got into the Halloween spirit together just days after filing for divorce.
On Wednesday, Oct. 31, 2018, Tatum took to his Instagram Stories to share the amicable exes' trick-or-treating adventures with their 5-year-old daughter, Everly, amid their highly publicized breakup.
While documenting the family-of-three's fun-filled outing, the 21 Jump Street star, who was dressed as the Genie from Aladdin, shared a series of videos and snapshots with his 17.2 million followers, including a selfie with his ex-wife, who rocked a Cleopatra costume.
Tatum, who jokingly attempted to get Reese's Peanut Butter Cups and Kit Kats from the former couple's only child throughout the course of the night, also recounted one memorable moment. "So, Evie had to pee, so we had to ask for a house to let us go use the bathroom, and I made Jenna do it," he said into the camera with a laugh. Putting his Genie mask back on, he added, "Because I was afraid that they wouldn't be so receptive to me."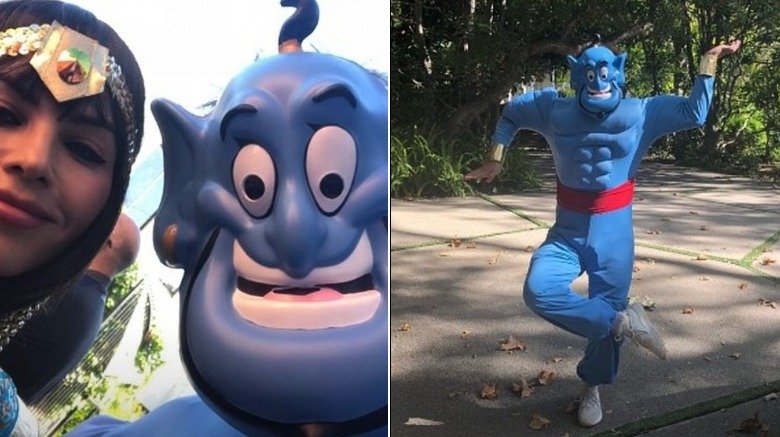 Instagram
As Nicki Swift previously reported, Dewan, 37, officially filed for divorce from Tatum, 38, on Friday, Oct. 26 — six months after the former couple announced their shocking separation on social media. "We have lovingly chosen to separate as a couple," they released in a joint statement in April 2018. "We fell deeply in love so many years ago and have had a magical journey together. Absolutely nothing has changed about how much we love one another, but love is a beautiful adventure that is taking us on different paths for now."
Speculation that the formerly married pair were both back in the dating game first surfaced in early October. For his part, Tatum has reportedly been dating British singer Jessie J for a few months now. However, according to a source cited by Us Weekly last month, "It's new, casual and they're having fun together." 
Meanwhile, it was reported earlier this week that Dewan's long-rumored mystery man is none other than Broadway star Steve Kazee, whom readers may recognize from his appearances on Shameless and Nashville, as well as his Tony Award-winning performance in the 2012 musical Once. The Resident star and 43-year-old actor-musician had been spotted multiple times over the last month. While their alleged blossoming romance is still "fairly new," an insider told The Blast that Dewan is reportedly "extremely excited" about it.