Danny Amendola Gets Burned By Ex Olivia Culpo And His Bikini Mistress
Getty Images
Things are over between NFL star Danny Amendola and former Miss Universe Olivia Culpo — and the Miami Dolphins wide receiver's personal life appears to be getting mighty messy.
Amendola and Culpo ended their relationship after the football player was caught with a bikini-clad brunette on a Florida beach on Saturday, Oct. 27, who — uh oh! — wasn't Culpo. As reported by Us Weekly, the woman in question was actually former pageant queen and current sports reporter Bianca Peters. And, according to the celebrity news magazine, Amendola and Peters got pretty friendly while enjoying their oceanside retreat, as they were said to have relaxed on lounge chairs, laughed, and swum in the water together. Oh, and Amendola also reportedly stroked Peters' hair. Not a smart move for a man in a relationship.
After news of Amendola and Peters' trip to the beach made headlines, Culpo, 26, simply tweeted out, "Wow." The next day, the model, who was in Australia for a photoshoot with Sports Illustrated, posted a photo of herself in a swimsuit holding a snake — presumably part of the aforementioned shoot — writing, in part, "I dedicate this to all the snakes."
Presumably inspired by Culpo's message, her fans reportedly took to Amendola's social media accounts to leave snake emoji-filled comments, shaming him for allegedly cheating on his girlfriend, as reported by the New York Post. "How about love the woman you with? Your the Tristan Thompson of football," one commenter said, referencing Khloé Kardashian's boyfriend, who was reportedly caught cheating on her while she was pregnant with their baby.
Another social media user called Amendola a "cheater cheater pumpkin eater," adding, "How stupid can you be."
"Disappointed big time," another person wrote.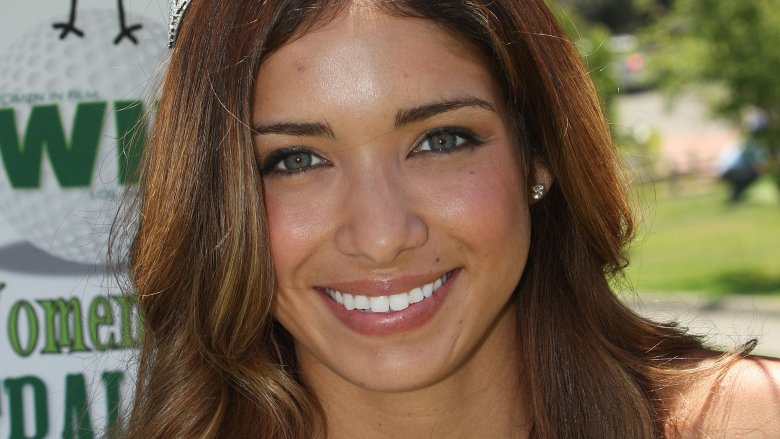 Getty Images
Following Amendola and Peters' hang out, a source told E! News, "Olivia is very disappointed and shocked about the photos that came out with Danny getting cozy with another girl." The same insider shared that Amendola, 32, had "reassured Olivia that Bianca is a longtime friend and they were just catching up." But Culpo was "not totally buying it."
While their romance was initially reported to be "up in the air," Us Weekly later confirmed that Amendola and Peters have broken up. According to the New York Post, Culpo's friends had encouraged her to "cut ties" with the athlete.
But don't go thinking the former New England Patriots player will move on from Culpo by continuing his apparent relationship with Peters. According to E! News, Peters doesn't want to associate herself with Amendola after his allegedly sketchy behavior. A source told the site that Amendola and Peters had only met a few days before their time at the beach.
"Danny is new to Miami and Bianca had no idea he had a girlfriend," the insider said. "She is not in that world. She was a CBS journalist who is just starting her own media company."
The source added, "Now that she understands the situation, she has no plans to see him again. She does not want to be dragged into this."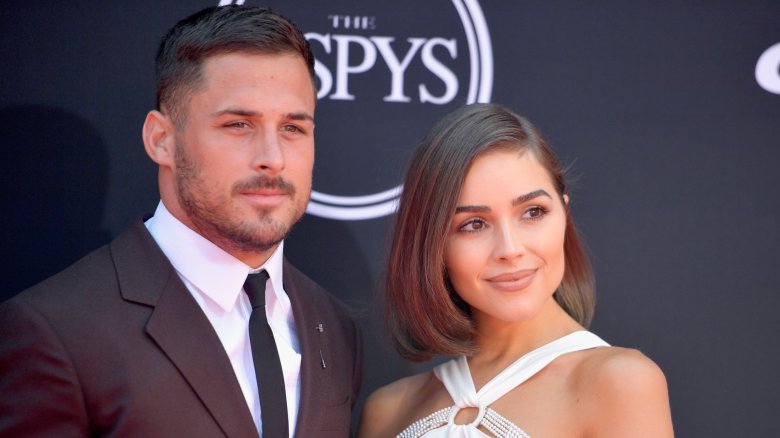 Getty Images
Danny Amendola and Olivia Culpo had previously broken up in March 2018, after dating for over two years. Culpo revealed the news to Access Hollywood at the time, noting, "We are broken up and it's just so fresh for me. I don't feel comfortable talking about it."
E! News reported that Amendola couldn't "handle Olivia's demanding lifestyle and wasn't pleased with certain choices she was making." The celebrity news site noted that distance also played a role in their breakup, as Culpo was traveling frequently.
Though Amendola had reportedly unfollowed Culpo on Instagram and had scrubbed his page clean of photos of her, it was thought that the pair might work things out. And they did just three months later.
"Olivia and Danny are exclusively back together and are in a great place since splitting," a source told E! News in early July 2018. "They really needed space and to figure things out, but their paths led them to reconnect again and they're really happy."
Unfortunately, we don't see Danny Amendola and Olivia Culpo reconciling again after their latest split. It might just be for the best if they go their separate ways ... for good.