Beth Stern Relentlessly Trolled Over Pittsburgh Shooting Post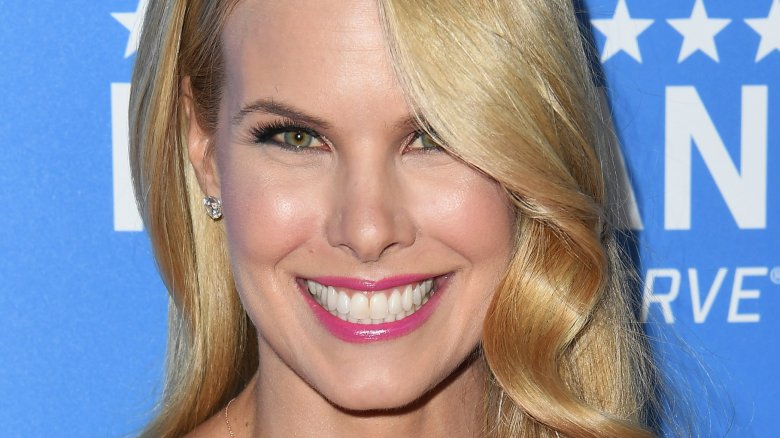 Getty Images
Radio shock jock Howard Stern's wife, Beth Stern, faced some major heat after she decided to share a particular photo on Instagram following the devastating mass shooting in Pittsburgh, Penn.
In late October 2018, Beth took to Instagram to, presumably, remark on the shooting at the Tree of Life Synagogue that claimed the lives of 11 people. But rather than share a somber post, as would be expected in this kind of situation, Beth instead shared a black-and-white photo of herself modeling in what appears to be a catalogue selling sports memorabilia for the Pittsburgh Penguins, a professional ice hockey team.
In the picture, a younger Beth smiles wide as she wears an oversized Pittsburgh Penguins shirt. Beside her are products like mugs, license plate covers, and a teddy bear wearing its own Pittsburgh Penguins shirt.
According to the Daily Mail, Beth's original caption read, "#PittsburghStrong (One of my modeling bookings when I was living in my hometown)." She continued, "I can't stop thinking about the victims and their families. Prayers for them all. #PittsburghStrong."
However, Beth reportedly deleted the post, only to upload it again the next day with a different caption. "So proud to be from Pittsburgh!" Beth wrote, adding, "#pittsburghstrong." Her decision to delete the post and reupload it with a new caption is thought to be because of the criticism she received for posting a photo of herself as a tribute to the victims of the shooting.
Need examples? According to Page Six, when her post was shared on Reddit, users apparently had a field day bashing her for her for it. "Almost makes you think she's just a blonde model with an empty head. Haha!" one user wrote.
"Social media rules! It makes really smart people do dumb things, and it makes really dumb people do something like this," another penned.
As noted by the Daily Mail, some simply stated that her post was "out of touch," while others expressed surprise that Beth would have had a photo of that particular modeling gig at the ready.
The general consensus from commenters, however, was best expressed by one user, who wrote, "Wtf was she thinking?!!"
While her radio host husband, Howard Stern, is known for controversy, Beth Stern doesn't often make headlines for bad behavior. In fact, she appears most in the press because of her love of animals. She and Howard even have a room at their Hamptons beach house that serves as a space where her foster cats can stay — all 14 of them, as of August 2018.
In the summer of 2018, she hosted an event featuring comedian David Spade at the Stephen Talkhouse in New York, benefiting the North Shore Animal League. With guests like Jimmy Fallon, Jon Bon Jovi, Bobby Flay, Brooke Shields, and Zach Braff, the event raised money for Bianca's Furry Friends Feline Adoption Center, a no-kill shelter and adoption center named in honor of one of Howard and Beth's cats.
The animal rights activist, who married Howard Stern in 2008 after meeting him at a friend's dinner party in 2000, has also hosted the annual Kitten Bowl and the Hero Dog Awards.
Beth has also urged people to adopt senior pets — not only puppies and kittens. "[Senior pets] are actually the best kind. They have already been loved. They have already been trained. They usually sleep through the night. None of that puppy energy," the former model, who's fostered over 600 cats in the past four years, shared with Us Weekly back in May 2018. "They are so appreciative. They know when they are rescued and they know that they have been loved before and they are probably just yearning to be loved again."
So, clearly, Beth Stern means to do good in the world. While she hasn't commented directly on the hate she received online for her Instagram post about the tragic killings in Pittsburgh, it seems obvious that she uploaded it without any intended ill will. She was likely just trying to show her followers that Pittsburgh is an important place to her. Sure, she probably could have chosen a better photo for the post, but she meant well. And that has to mean something.