What Is Tony Danza Doing Now?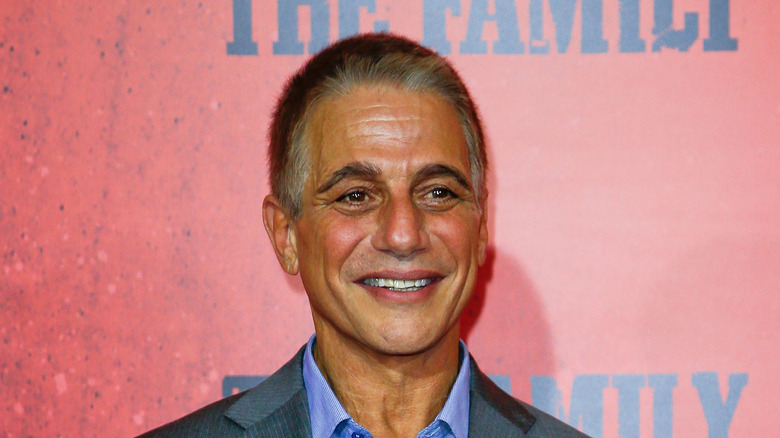 Debby Wong/Shutterstock
Tony Danza was one of the most beloved sitcom stars of the 1970s and '80s. The Brooklyn-born boxer turned-actor got his big break in the 1978 sitcom "Taxi," where he played a boxer named Tony Banta. Not a huge stretch, but the role turned Danza into a '70s heartthrob where he shared "Tiger Beat" space with Scott Baio and Erik Estrada.  Next up was a starring role in "Who's the Boss?," where he played Tony Micelli, a retired MLB star turned housekeeper. Co-starring Judith Light as his boss and Alyssa Milano as his daughter Samantha, the sitcom aired from 1984 to 1992 and made Danza one of the biggest TV stars of the era. 
In 1995, Danza scored yet another sitcom, "Hudson Street," where his character was once again named Tony (Canetti!). "We tried Dennis, it didn't work," Danza later joked in an interview on "Popcorn With Peter Travers." Danza also revealed that "Who's the Boss?" was created with him in mind, so the name Tony was used for his character. "And it's been that way ever since. It's a theme," he said of his many Tony roles.
Danza's acting resume spans 45 years and there are few gaps. And there are also a few more Tonys — including his most recent role where he played the most familiar Tony of all.
Tony Danza appeared on And Just Like That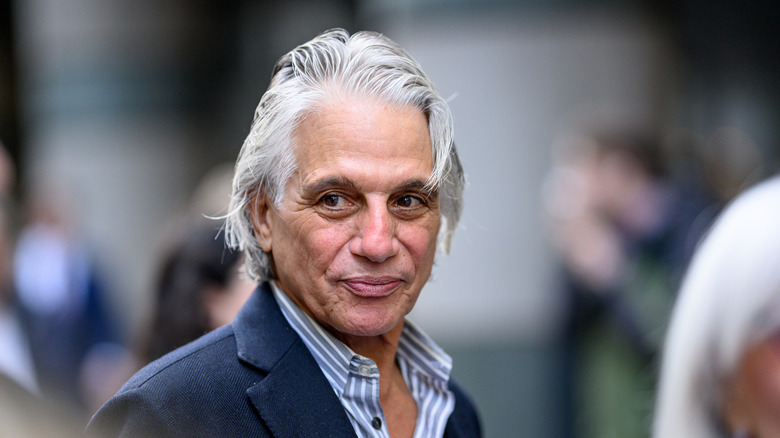 Roy Rochlin/Getty Images
Tony Danza has appeared in everything from an MC Hammer music video to "All My Children" and a 1997 self-titled sitcom. More recently he starred in the Netflix drama "The Good Cop," made a guest appearance on "Blue Bloods," and showed up –- as himself! -– on the Max "Sex and the City" spinoff "And Just Like That."
Danza's role within a role had him working with Che Diaz (Sara Ramirez) on a potential sitcom where he played Che's father. "Tony Danza is coming in to read for my father. He's not Mexican or Irish but he is Tony Danza," Diaz said in the episode "The Real Deal" before complaining about Danza's insistence that his character had to be Italian despite Diaz's Mexican-Irish heritage.
Danza appeared in two episodes of "AJLT" and he had a great time. "I'm so fortunate. I mean I feel so blessed," Danza told AMNY in an interview. "I started when there were three networks, now I'm on a streaming service."
Danza also produced a one-man show, "Tony Danza: Standards and Stories," where he sings and shares stories about his life. "I think I've been doing this song-and-dance thing since the mid-'90s, and I'm finally starting to get it, so it really feels good to go out there and know you have something to offer," he told Page Six in 2023.
A Who's the Boss? revival has been in the works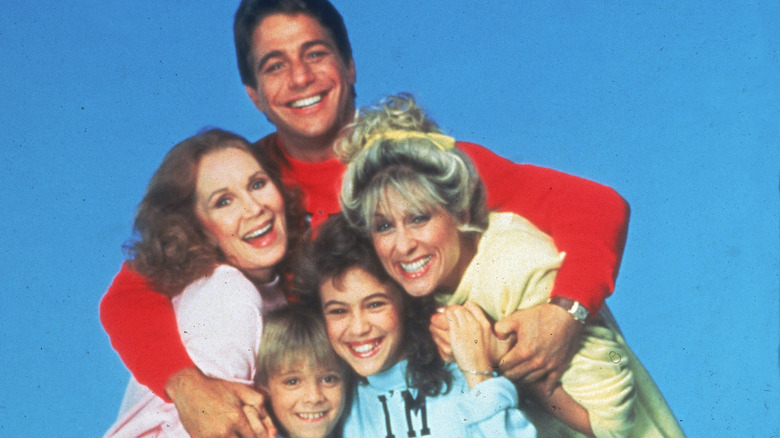 Fotos International/Getty Images
It's been three decades since "Who's the Boss?" wrapped, but fans may get to see Tony Danza's housekeeper character once again. In 2020, Deadline confirmed that a revival was in development with both Danza and Alyssa Milano on board to reprise their roles as the father-daughter duo. At the time, it was reported that the revival would follow in "Full House's" footsteps and take place 30 years after the original with Milano's character now a single mom living in the same Connecticut house she grew up in.
In late 2022, Milano gave an update on the "Who's the Boss?" revival on "The View." "Okay, I'm dropping this news here first," she dished on the ABC chatfest. "We actually submitted a script last week to FreeVee, which is the network that picked up, and we're waiting to hear if we're greenlit to go to series. So, we are very close. I'm very excited about the potential for the sequel."
Danza was also careful to clarify that the potential show will not be a "reboot," but a "sequel." "I don't think you should do every show in a reboot,"  he told Fox News 5 in 2022. "I'm still waiting to see what happens with the sequel to 'Who's the Boss?'. It's not a reboot." Danza also teased that Judith Light would have a "small part" in the sequel but that it would mostly focus on his character and Milano's.