Details About Marisol Nichols' Divorce From Her Second Husband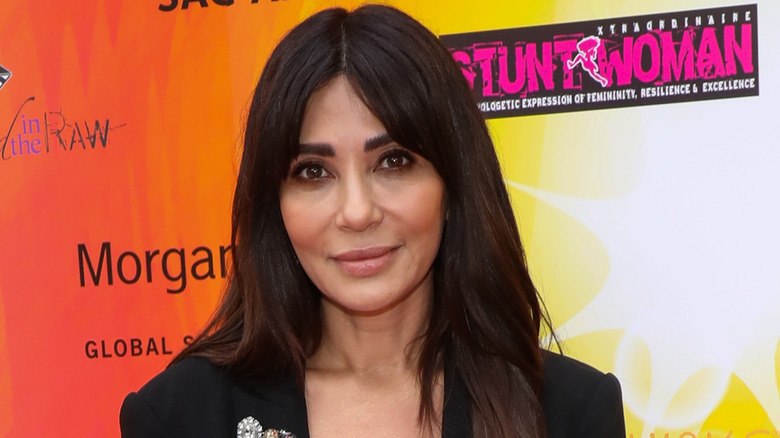 Paul Archuleta/Getty Images
Why didn't Marisol Nichols' marriage to her second husband, Taron Lexton, work out? Here's the rundown.
Nichols is best known for playing Hermione Lodge on "Riverdale," a CW drama that follows the Archie Comics characters as they untangle a string of mysterious events in the town. Hermione, who plays Veronica Lodge's mother, reveals her dark side as her relationship with her wealthy, shady husband Hiram (played by "Live" co-host Mark Consuelos) falls apart.
While Nichols' personal life is nowhere near as chaotic as Hermione's, the actor has had some rocky relationships of note. Nichols has been married twice. She tied the knot with comic book artist Andrea Sorrentino as her first husband, and their marriage lasted from 1995 to 1998, per Page Six. Ten years after her split, Nichols said "I do" to Lexton, a South African director recognized for his work on commercials and indie films like "In Search of Fellini." Yet, the "Riverdale" star's second marriage didn't work out either. So, what went wrong? How did she handle the split? Here's what we know about Nichols' divorce from Lexton.
Marisol Nichols officially got divorced after a decade of marriage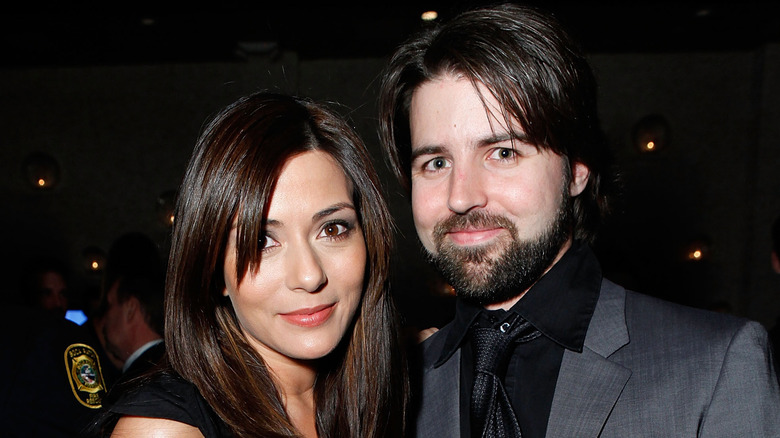 Jeff Vespa/Getty Images
In April 2008, Marisol Nichols and Taron Lexton tied the knot at the Church of Scientology's Celebrity Centre, per People. Months after getting married, Nichols and Lexton started a family. That September, their daughter, Rain India, was born. Yet, the couple's relationship proved challenging. Due to their similar career paths, Nichols and Lexton were often in different places. In 2010, the actor talked about navigating their long-distance relationship. She told People, "It's been hard, but we work it out and figure it out as we go. We make do. We both agreed we'd do this, see how it goes and figure it out — but ideally, we'd like to be together. He's a director, I'm an actress, so it comes with the territory."
Nichols and Lexton eventually ended their longtime marriage, with the two separating in 2016 and the "Riverdale" star filing for divorce a couple of years after. Nichols attributed their split to irreconcilable differences. However, the exact reason behind their divorce was unknown, as TMZ reported at the time.
Marisol Nichols sought primary physical custody of her daughter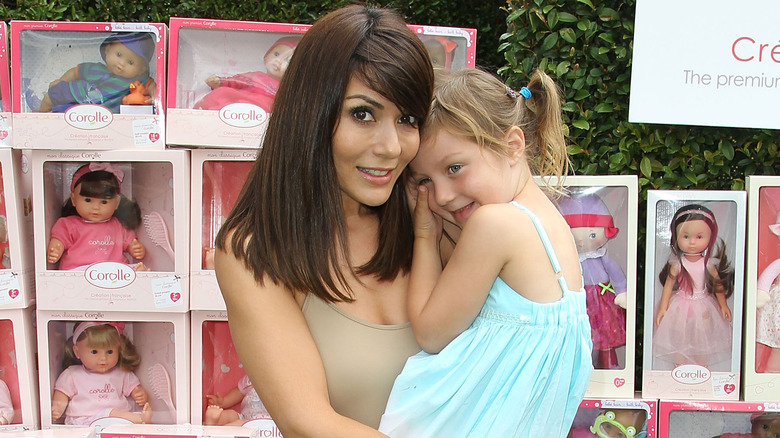 Jonathan Leibson/Getty Images
Marisol Nichols didn't seem to have a difficult time moving on from her second husband, Taron Lexton. In fact, the split gave her some insight into her "Riverdale" character's journey, as Hermione Lodge's life took a major turn following her husband's arrest. According to People, Nichols once explained, "Right now I kind of feel like that, like there is a new beginning, a new start, a new chapter in your life. I think everyone goes through those phases." She kept her head up amid the break-up, adding, "I don't mind starting over, I don't mind starting new things. I think it's exciting, it's another opportunity. That's how I look at it."
Nichols sought spousal support and primary physical custody of Rain India. Evidently, the actor has prioritized her relationship with her child over the years. Referring to her "Riverdale" daughter Camila Mendes, Nichols told Today, "I love playing Cami's mom. She is very close with her mom in real life, and I'm very, very close with my daughter in real life." Nichols clearly has a strong rapport with Rain India and frequently shares photos of the little one on Instagram. In February 2023, she posted a picture of her daughter planting a kiss on her cheek. Nichols captioned the shot: "Feeling loved."