Why Won't Ryan Gosling Marry Eva Mendes?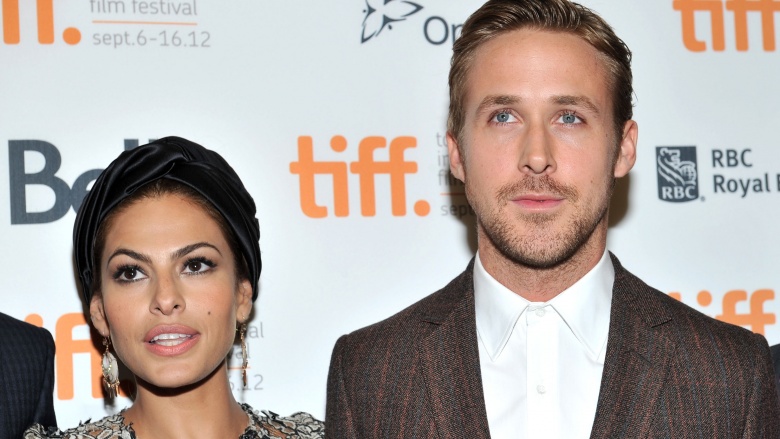 Getty Images
Ryan Gosling and Eva Mendes have been in a happy and healthy, albeit insanely private, relationship for well over four years. So, why the hell aren't they married, especially with baby number two on the way? Is it his fault? Her decision? There's only one way to find out.
He's about to have a big year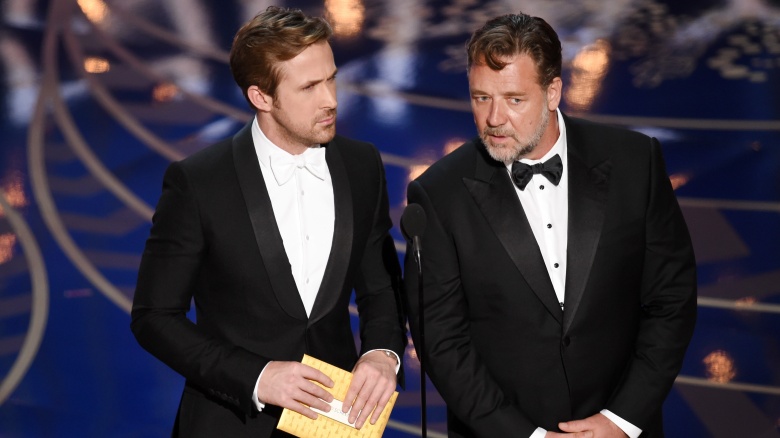 Getty Images
One of the main things that could be road-blocking Gosling and Mendes' trip down the aisle is Gosling's busy work schedule. After taking a few years off, he is poised to make a triumphant return in not one, but two leading vehicles in 2016. The first: the summer comedy The Nice Guys, which co-stars another actor in need of a comeback, Russell Crowe, is already getting a substantial marketing push by its studio, Warner Bros. Later in 2016, Gosling will return to the big screen for a second time in the much-anticipated movie-musical La La Land from Whiplash director Damien Chazelle. That film, which re-teams Gosling with Emma Stone for the third time on screen, is already poised to become a major player at the Academy Awards next year. And that's not all: Gosling will also star in a Blade Runner reboot due out in 2017. That's more than enough to stall any potential wedding plans. If it's any consolation, though, at least fans will be treated to numerous trips down the red carpet.
They're notoriously private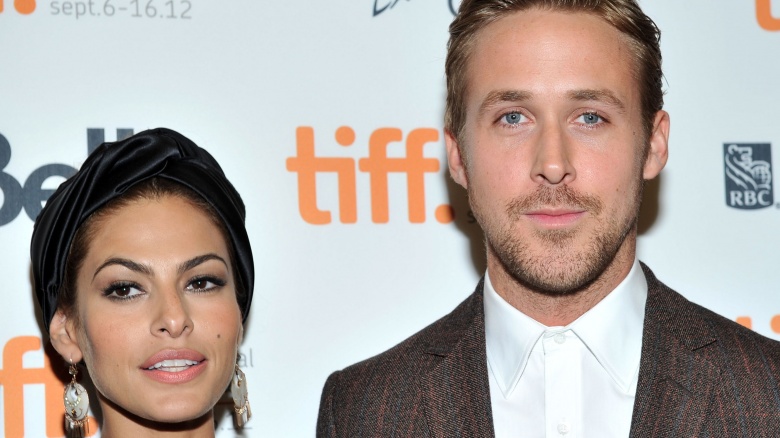 Getty Images
Gosling and Mendes' relationship is so private, it's fueled rumors that they might be breaking up. The same thing happened in 2014, when tabloids speculated Gosling and Mendes were on the rocks because Mendes had yet to visit Gosling on the set of a movie he was filming in Atlanta. As it turned out, her absence was deliberate. "The last thing they'd do is bring a baby, who's barely 3 months old, to a film set teeming with paparazzi. Ryan specifically wanted it like this—with paps following him in Atlanta, they're mostly leaving Eva and the baby alone," sources told E! News.
If the pair is that concerned about the paparazzi, it's almost impossible to imagine them trying to plan a spectacular, million-dollar wedding anytime soon. In fact, if they ever decided to get hitched, they'd probably elope and then tell everyone about it 10 years later.
She's considerably older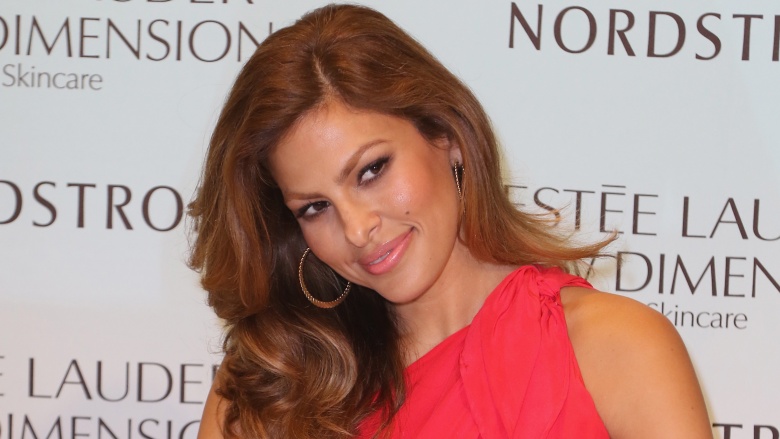 Getty Images
Mendes, who turned 42 in 2016, has seven years on Gosling, which may also be hindering the couple's decision to get married. If anything, her maternal clock could be ticking louder than those wedding bells, which would make total sense, considering she's now pregnant with her second child.
On the flip side, the couple's age difference could be forcing Mendes to take things a little more slowly. Even though it feels like an eternity by Hollywood standards, the couple has only been together four years. Considering Gosling just hit his mid-30s, Mendes could simply be waiting for him to mature a little more before she commits 100 percent.
They both have baggage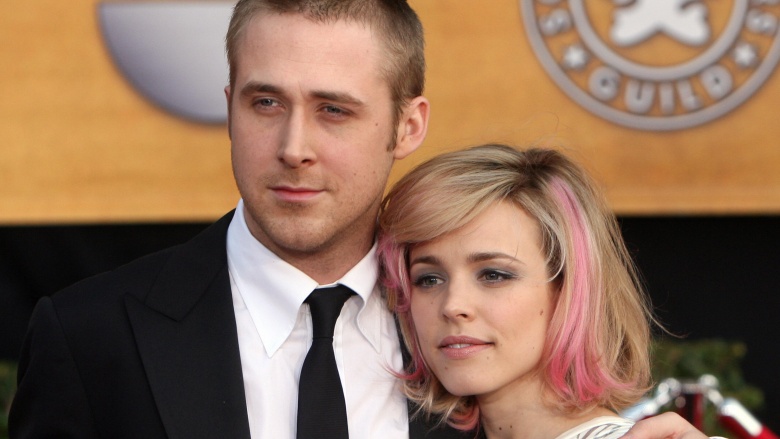 Getty Images
Before Gosling, Mendes dated Peruvian-born filmmaker George Augusto for about 10 years. The fact that a decade-long relationship didn't result in a ring is enough to turn someone off marriage forever. Still, Mendes might have been the one to blame for that one. In an interview with The Telegraph around the time of their split, Mendes spoke very negatively about the idea of marriage, calling it "boring." "If we go back to the origin of marriage, it was very unromantic," she said. "It was about land, basically. It was about ownership. So I think it's a kind of unromantic idea. When I look around and see the emphasis people put on getting married and weddings, I think, wait a second, what does this really mean?" Whether that has been a firm stance for years, or the result of a relationship unwinding, Mendes' words are cause for speculation.
For his part, Gosling's past relationships haven't been as long, but what they have been is more high profile. His relationship and subsequent breakup from co-star Rachel McAdams generated an exhausting amount of press. Some people still watch The Notebook praying they'll get back together. If that happened to us, we probably wouldn't want to get married, either.
Their babies came quickly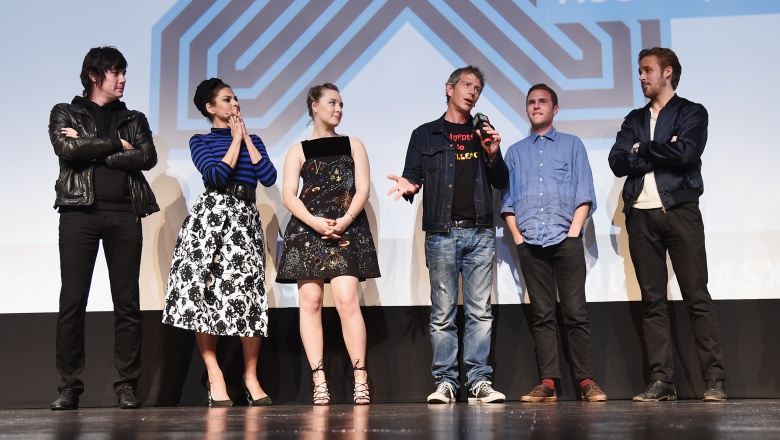 Getty Images
As famous couples have proven time and again, the saying "First comes love, then comes marriage, then comes baby in a baby carriage" rarely happens in Hollywood. In fact, it usually happens way out of order. Just look at Gosling and Mendes, who got pregnant with their first baby a little over two years into their relationship. Having one baby would inevitably stall wedding plans for any couple, but now that baby number two is reportedly on its way, Gosling and Mendes might as well book a wedding venue for the next century.
Could Gosling be to blame?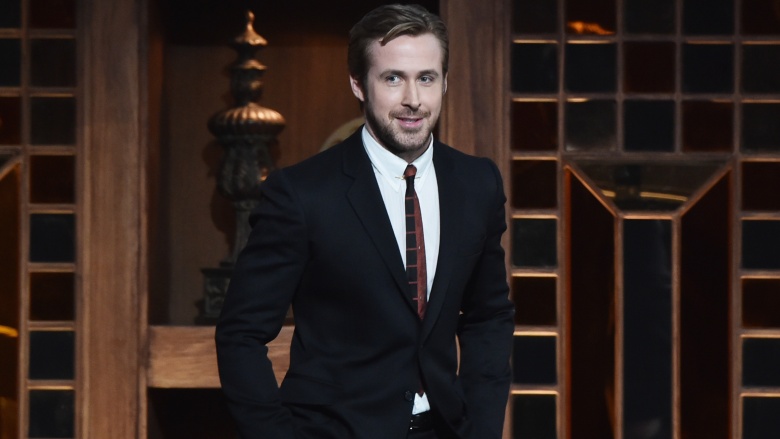 Getty Images
Okay, take this one with a grain of salt: if sources for OK! magazine are to be believed, Mendes actually does want to get married—it's just Gosling who's holding things up. The magazine reported in December 2015 that Mendes wants to get married so bad, she actually gave Gosling an ultimatum around Christmas. "You'd think having a child together might have spurred him into action, but still nothing," the source said, adding they've "talked about getting married for well over two years, before she got pregnant." "It's getting ridiculous and she's told him she's not sure about their future together if he hasn't got a ring on her finger over Christmas," the source said. Considering a whole bunch of months have passed since this article was published, it's hard not to raise an eyebrow. But, hey, you never know.
It's just "not a huge priority"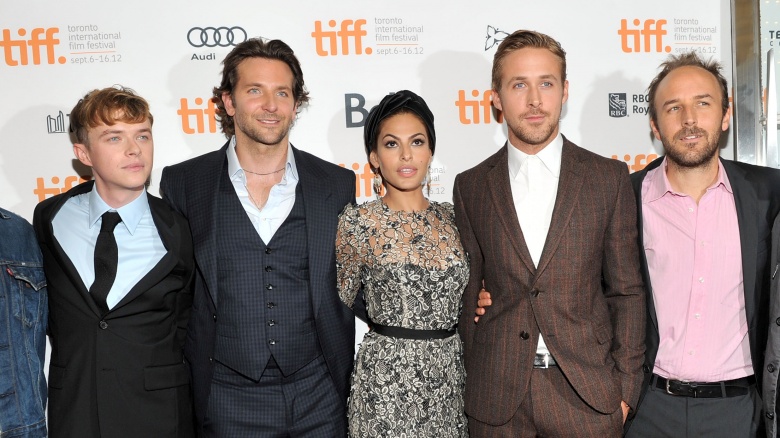 Getty Images
Amid rumors that Gosling and Mendes were on the rocks, E! News reported the couple hadn't tied the knot yet simply because they had other priorities. "Neither felt the need to get married, it's just not a huge priority for either of them. They know what they have," sources said.
That certainly falls in line with an interview Gosling gave to Canada's Hello magazine in December 2015, in which he opened up about parenting and his relationship. "I know that I'm with the person I'm supposed to be with," he said. As for what he looks for in a woman? "That she's Eva Mendes. There's nothing else I'm looking for," he said. Contentment? In Hollywood? That bird you just saw fly by in the sky was actually a pig.