Paul Newman Was Never The Same After His Son Scott's Death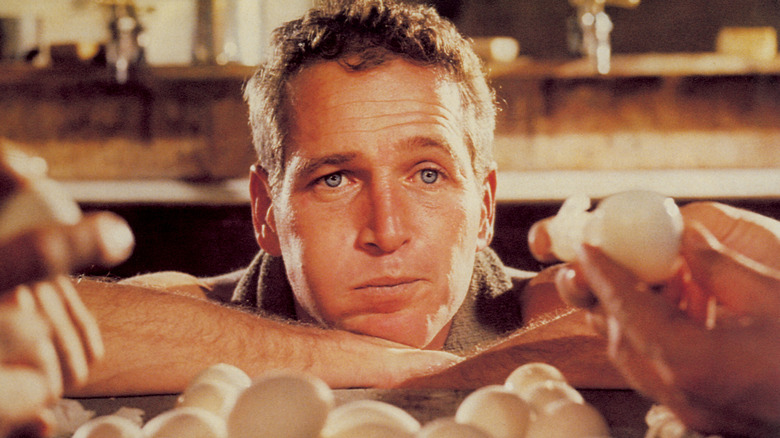 Silver Screen Collection/Getty Images
Paul Newman was one of the greatest Hollywood legends of his time. In addition to lighting up the screen, the star was celebrated for being a devoted family man. His 50-year marriage to Joanne Woodward was touted as one of the entertainment industry's most enduring. On the surface, Paul's life and career appeared idyllic, and he seemed to have it all, with fame, wealth, and love in abundance. However, everything fell to pieces following his son, Scott Newman's tragic death.
The fragility of Paul's picture-perfect façade was further shattered following his own demise in 2008 at age 83, per the New York Times. Paul had once famously remarked about his dedication to Woodward, "Why go out for hamburger when you have steak at home?" So, you can imagine fans' surprise when it was revealed in 2009 that he'd had a lover that was kept secret until after his death.
Shawn Levy claimed in his book "Paul Newman: A Life," that the married actor embarked on a year-long affair with the journalist Nancy Bacon. She alleged that their relationship was "the worst kept secret in Hollywood" and that she'd ended it after she became sick of his heavy drinking. According to The New Yorker, Paul was actually a "functioning alcoholic" like his dad before him. Sadly, the substance disorder gene was also passed down to the next generation. It resulted in Scott's fatal overdose in 1978 at age 28, and Paul Newman was never the same after his son's death.
Problematic and complex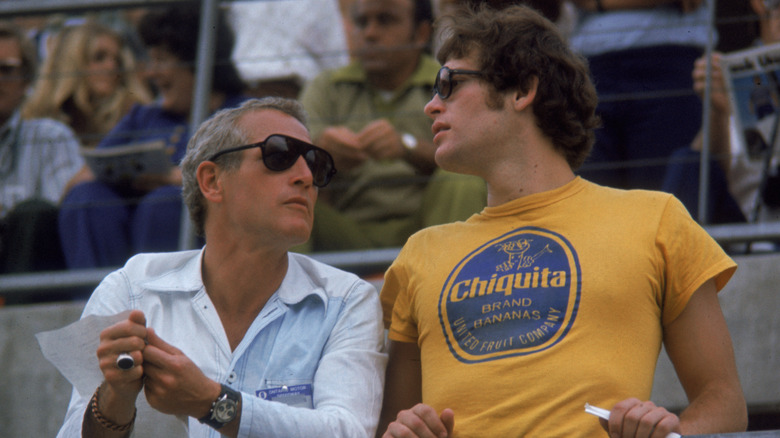 Fotos International/Getty Images
Paul Newman was placed on a pedestal and lauded for his fidelity and happy family life. In reality, though, he was the same as other human beings, with his share of imperfections and complexities—in addition to movie star looks and piercing blue eyes. One of the most complex parts of Paul's life was his role as a father and his relationship with his children, especially Scott Newman. After Paul's only son died from a drug and alcohol overdose, per Fox News, the actor was never quite the same.
According to The New Yorker, Paul didn't want to be a dad; he became one because he thought it was the next step after marriage. "I would not want to have been one of my children," Paul told a former teacher. He'd never really bonded with any of his six kids, which haunted him after Scott's untimely death.
Paul shared in his memoir, "Paul Newman: The Extraordinary Life of an Ordinary Man" (via People), that he'd suspected Scott had always felt pressured to live up to his success and believed his son's drinking and drug use was just a temporary issue that he'd eventually grow out of. "I kept thinking he was going through a phase of adolescent bad judgment. I never thought it would be fatal," Paul wrote. "Was there some way I might have told him he didn't have to be like me? That he didn't have to do macho things and could just be himself?"
Self-analysis and the blame game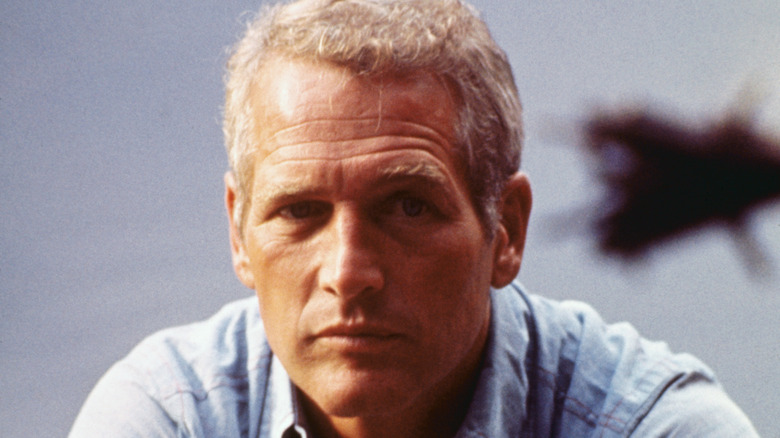 Bettmann/Getty Images
Paul Newman was shattered after his son Scott Newman's death by overdose in 1978. The actor blamed himself for the 28-year-old's substance disorder and questioned what he could have done to prevent his tragic demise. "Many are the times I have gotten down on my knees and asked for Scott's forgiveness," he wrote in his memoir, "Paul Newman: The Extraordinary Life of an Ordinary Man" (via The Times). "I ask for forgiveness for that part of me which provided the impetus for his own destruction. What would it have taken to avert that? I'm not certain, but I don't think I could have gone into films and been a movie star. I couldn't have drunk."
However, the troubled father also admitted to taking drugs with his son. "If [Scott] smoked pot, I'd smoke it with him too," Paul wrote. "I've wondered in recent years whether the serious problems that I eventually had with booze, that Scott suffered so terribly with addiction, might have somehow been partly connected."
Paul also confessed to suffering from dark thoughts as he grappled to find a solution to his son's struggles. "There was a time, long before he died, that I thought the only way I could free Scott to go his own way would be to shoot myself," Paul admitted. "Then that pressure would be off his chest, and he could go somewhere and maybe get help."
If you or anyone you know needs help with addiction issues, help is available. Visit the Substance Abuse and Mental Health Services Administration website or contact SAMHSA's National Helpline at 1-800-662-HELP (4357).