Neil Patrick Harris' Twins Harper And Gideon Live Extremely Lavish Lives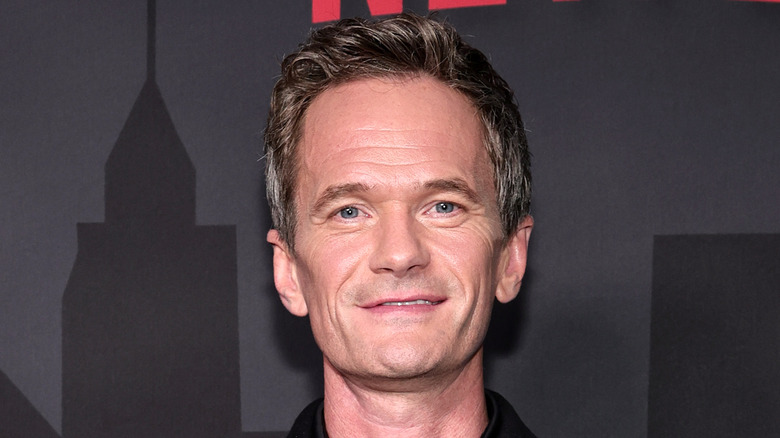 Jamie Mccarthy/Getty Images
From the moment Neil Patrick Harris' twins, Harper and Gideon, were born, their lives were going to be legend...wait for it...dary! Harris has been in the entertainment industry for a long time and has reestablished a name for himself thanks to his role on the hit sitcom show, "How I Met Your Mother." He's gone on to do various projects from television to the big screen, and all his work has brought Harris some dough. According to Celebrity Net Worth, the actor is worth an extraordinary 50 million dollars, and there is no doubt he is sharing that wealth with his kids.
Harris and his husband, David Burtka, who is also pretty wealthy, welcomed Harper and Gideon in October 2010, per People. At the time, Harris shared with the outlet, "All of us are happy, healthy, tired, and a little pukey." But Harris is no longer dealing with those pukey days, as the twins are nearly teenagers. In October 2022, Harris shared an Instagram post in honor of his almost teenagers, showing that time truly flies by. He wrote, "Twelve years old today. Harper and Gideon are, without question, the greatest two things that have ever happened to me. They inspire me, make me chortle, allow me to be an imperfect father, and fill me with a type of love I never knew could exist." And although Harper and Gideon have only been on this Earth for nearly 13 years, they have lived a life many would dream of.
Harper and Gideon have traveled the world
For most people, they're lucky if they get to travel to another country once in their life. But, Neil Patrick Harris and David Burtka are making sure their kids, Harper and Gideon, get to see the world. At just twelve years old, the twins have been able to cross off some amazing travel bucket list locations.
At the beginning of 2019, the couple took the twins on a memorable vacation to Turks and Caicos. The beautiful islands are a dream destination for many, and at just nine years old, Harper and Gideon saw it with their own eyes. Harris shared a sweet family photo of the couple and their twins hugging in front of the picturesque island. From Turks and Caicos waters to Croatia waters, Harper and Gideon can say they have been to both. In 2021, the "How I Met Your Mother" star posted a video of his two kids living the most lavish lifestyle in the beautiful country. Not only did they travel to Croatia, but they did it extravagantly. The video showed the kids jumping into the water, not off a rock but off of an incredible yacht.
Harris and Burtka are truly taking advantage of the fact that their kids are young and still want to travel with their parents. In April 2023, the entire family took another memorable vacation to Mexico, which they showed on Instagram. Whether it's Europe, Mexico, or anywhere in between, Harper and Gideon are living the life!
Harper and Gideon have some extraordinary gift requests
Having a dad who is a well-known actor and another who is a successful chef, it seems like it's expected that whenever it's your birthday or Christmas, you're bound to get an awesome gift. This is true for Harper and Gideon. Neil Patrick Harris and David Burtka have spoiled their kids with some cool gifts.
In December 2015, the "How I Met Your Mother" star posted a video of his kids surrounded with Christmas gifts and sharing their excitement that they have some big presents. Harris captioned the video, "It seems the twins are getting excited for Christmas. #presents." However, Harper and Gideon don't even have to wait for Christmas anymore because the actor often posts that they get gifts in the mail as advertisements. In September 2019, the actor revealed on Instagram that the twins got a large set of Mattel dolls in the mail. From Play-Doh to "Frozen" dolls, Harper and Gideon have it all, and receiving so many gifts may have gotten to their head just a little bit, at least for Gideon.
The young boy had some high expectations when it came to gifts from Harris and Burtka. In 2016, the "Gone Girl" actor shared a photo of Gideon's Christmas wishlist, and it had some extraordinary stuff, including a bounce house and a life-size rocket ship. Although he may not have gotten him the life-size rocket ship, Gideon and his sister, Harper, are still receiving some lavish gifts.