Did Vinny Guadagnino Really Date The Bachelorette's Gabby Windey?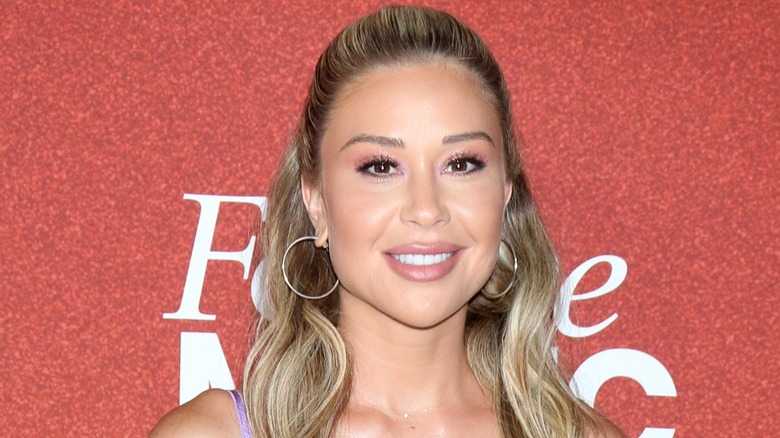 Kathy Hutchins/Shutterstock
"Jersey Shore" star Vinny Guadagnino and former "The Bachelorette" lead Gabby Windey had a fun, flirty relationship that developed as they both competed on "Dancing With the Stars" in 2022. Fans were quick to pick up on the vibe between the two reality television personalities when they started leaving flirtatious comments on each other's Instagram posts. From there, both Guadagnino and Windey gave interviews during which they were asked about their friendship, with many wondering if the two would ever consider taking things to the next level. 
After the Season 31 "Dancing With the Stars" finale, reporters asked Windey if she would go out with Guadagnino. "Yeah, I would at this point. I could use a pick-me-up," she said, according to People. And Guadagnino also seemed open to the idea. "I would take her on a date one day, there it is. We're both comedians so that's where you get a lot of the banter. She's a comedian, I'm a comedian, but I think that we do have good chemistry and I would take her on a date. We just haven't had the chance at all," he told Entertainment Tonight in January. 
But while both Guadagnino and Windey seemed interested in crossing over into romantic territory, it actually never happened — and we may know why.
Gabby Windey had a crazy schedule following the DWTS finale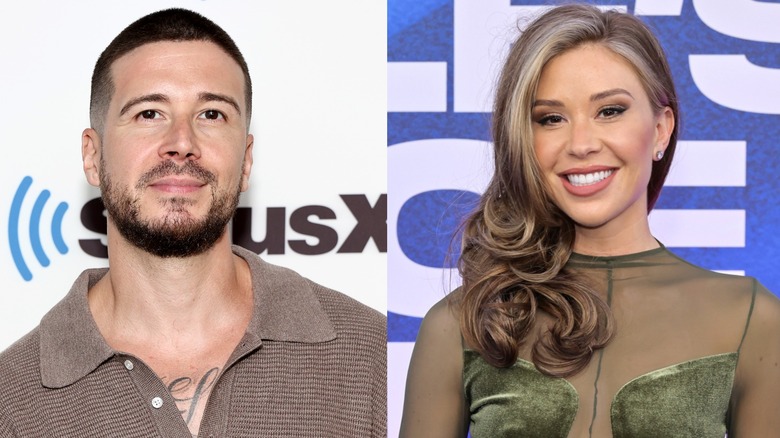 Jamie Mccarthy & Amy Sussman/Getty
After finishing "Dancing With the Stars" as the runner-up (Charli D'Amelio and Mark Ballas won the Mirrorball), Gabby Windey headed out on the show's live tour, traveling the country with some of her new pals. Her schedule made it very difficult to have a relationship of any kind since she was on the road for months. 
Interestingly, however, Windey and Vinny Guadagnino kept in touch during that time. "We're still talking. He came on tour for like, a week and we had a ton of fun together. And he is just a good friend. He gets it, you know? Like, he spent his life on reality TV. He's really smart. He's really funny. He's hot," Windey said on the "Off the Vine" podcast in April. But despite the apparent chemistry between the two, they never made it official. 
In the months that followed, Windey got to know someone else and ended up falling in love. She kept her new relationship private for several months before making an appearance on "The View" and letting everyone know that she was in a new relationship. "It is a bigger story and a bigger conversation because I'm dating a girl," she shared. Windey also shared a post on social media, introducing everyone to her girlfriend, Robby Hoffman. "Told you I'm a girl's girl," she captioned the Instagram post. Perhaps unsurprisingly, many fans wondered how Guadagnino would respond — and he did the very next day.
Vinny Guadagnino confirmed he never dated Gabby Windey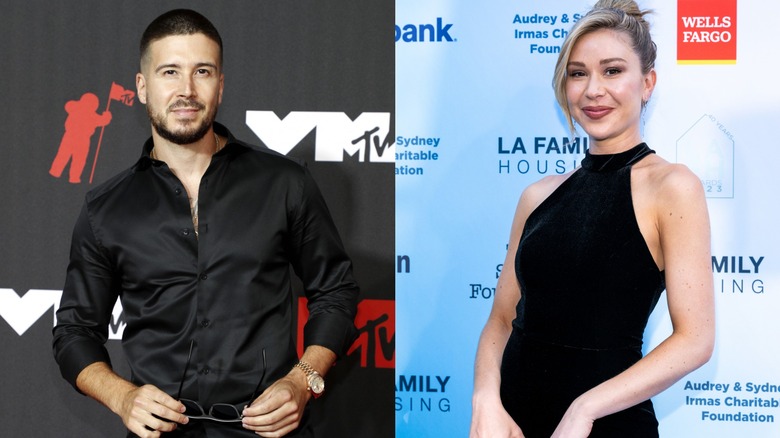 Astrid Stawiarz & Amanda Edwards/Getty
As it turns out, Vinny Guadagnino is super supportive of Gabby Windey's new romance. "I'm just happy for her," he told People, adding, "She's really cool." And, to set the record straight, the "Jersey Shore: Family Vacation" star reiterated that he and Windey were never really a thing. "[We] never dated. It was just a rumor off of, like, two Instagram emojis [sic]," he told the outlet. It's been a bit of a whirlwind year for Windey, who got engaged on the finale of "The Bachelorette" only to break things off a few months later. She met Erich Schwer on the show and the two appeared to fall in love, but they split while Windey was competing on "Dancing With the Stars." 
"The reality is that we ultimately were not each others [sic] people — it's hard when there isn't one thing to put your finger on. We met in a very unique situation and in a very unique way and I'm grateful we did," Schwer said in a statement posted on his Instagram Stories, according to People. 
Now, Windey has put the past behind her and she seems super excited for what the future holds. "With her, I can just be myself. It's an awakening. It's serendipitous and kismet and kind of spiritual, but also very stable. We were both meant for a big type of love, and now it's finally here," Windey said of Robby Hoffman in an interview with Glamour.