Prince William Shares Heartfelt Wish For Father Prince Charles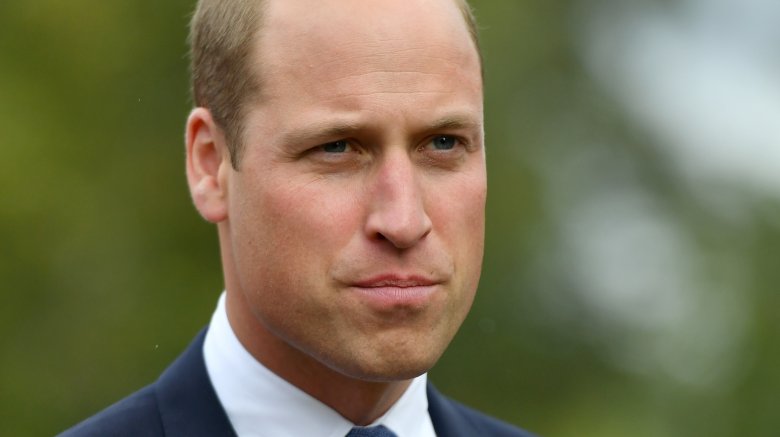 Getty Images
Prince William opened up about his real feelings toward his father, Prince Charles, as he revealed just what he hopes for their future.
In a documentary celebrating Prince Charles' 70th birthday, Prince, Son & Heir: Charles at 70, Prince William spoke with BBC One, telling the public just what he'd like to see for his father in the years going forward. "I would like him to have more time with the children," the Duke of Cambridge, who has three kids with wife Kate Middleton, stated, as reported by CafeMom. "Having more time with him at home would be lovely, and being able to, you know, play around with the grandchildren."
William, who noted that he also wants his father to focus on his health, continued, "When he's there, he's brilliant, but we need him there as much as possible."
The prince added, "It's something I'm working more heavily on, put it that way" (via People).
William's desire to have Charles spend more time with his immediate family comes just months after The Daily Beast reported that William and his brother, Prince Harry, have a "strained" relationship with their father. "They are very different people and they just don't get on. It's as simple as that," a source told the site. "They rarely see each other outside of official business."
According to writer Christopher Andersen, William "loves his father and is tremendously loyal to him, but from the beginning he has said he is his own man and hates being told what to do." And he reportedly doesn't appreciate being criticized for not attending as many public events as his father, as William has three kids to take care of and simply doesn't have the time.
However, the Clarence House responded to these claims, calling them "complete fiction" (via Express).
Still, we can't help but wonder if William wishes that his father could be around more so that they could work on their relationship — and to help his children — Prince George, Princess Charlotte, and Prince Louis — bond with their grandfather.
As noted by People magazine in May 2017, William and Kate's children often spend more time with her parents, Carole and Mike Middleton, than they do with Charles. Maybe William and Kate are looking to make the quality time their kids spend with their two sets of grandparents a little more equal.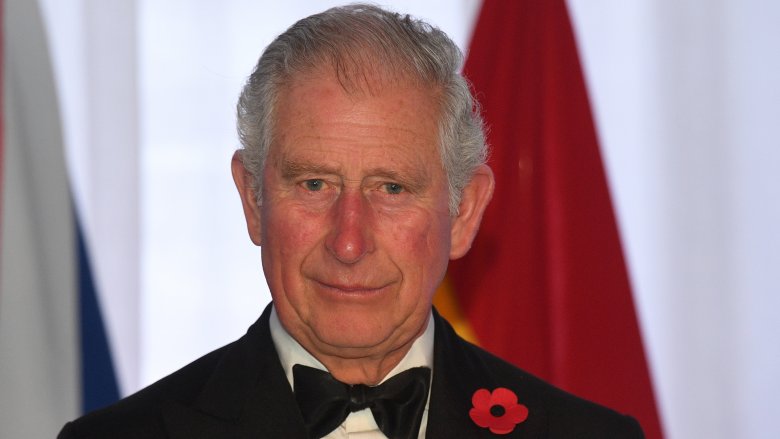 Getty Images
Prince William is apparently not alone in his desire for Charles to hang out more with family. Prince Harry also expressed to BBC One that he'd love for his dad to cut back on his royal duties and spend time with loved ones.
"He does need to slow down. This is a man who has dinner ridiculously late at night, and then goes to his desk later that night and will fall asleep on his notes to the point where he'll wake up with a piece of paper stuck to his face. The man never stops," Harry said (via CafeMom). "When we were kids, there were bags and bags and bags of work that the office just sent to him. We could barely even get to his desk to say goodnight to him."
And given that Harry is expecting his first child with wife Meghan Markle, whom he married in May 2018, sometime in the spring of 2019, it's likely that Prince Charles' presence will be in even greater demand.
Though Charles has not been able to spend perhaps as much time with his children and grandchildren as he'd like, he does impress when he is around his family. His wife, Camilla Parker-Bowles, told BBC One that Charles gets along great with her grandchildren and that he's apparently known for telling stories to the kids.
"He reads Harry Potter and he can do all the different voices and I think children really appreciate that," Parker-Bowles said. "He will get down on his knees and crawl about with them for hours, you know, making funny noises and laughing, and my grandchildren adore him, absolutely adore him."
Hopefully Charles can carve out more time in his busy schedule to read a few Harry Potter books to William and Harry's children. Who wouldn't want their grandparent acting out scenes from the magical world J.K. Rowling created?