Kathy Griffin And Boyfriend Randy Bick Break Up After 7 Years Together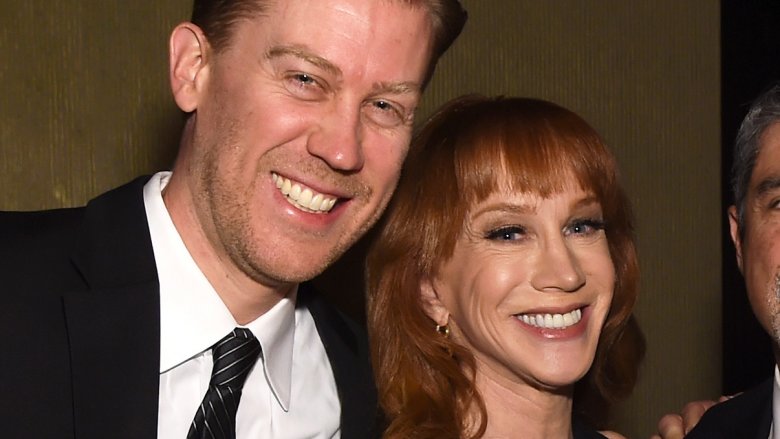 Getty Images
Comedian Kathy Griffin is no longer with her longtime love, boyfriend Randy Bick.
On Thursday, Nov. 8, 2018, Griffin took to social media to share with her fans that she and marketing executive Bick had split up. "God help me, but I'm gonna be one of those people who announces a break up," the 58-year-old tweeted. "After 7 years, Randy and I have decided to part ways. It's not acrimonious and I will always adore him."
Griffin also made sure to call out TMZ, and, in particular, the celebrity gossip site's founder, Harvey Levin. "There, now those jerks at TMZ wont get the story first. Go back to your bootlicking, @HarveyLevinTMZ," she wrote in the same tweet.
As she told People magazine in October 2016, Griffin started dating Bick in 2011, after they met at a food and wine festival. She admitted that she thought that they were just going to have a one-night stand, but their relationship blossomed into something more. "We have a great time, and he's very sweet and very mellow," she said. "He's like a regular guy, you know, he's like a real guy. He's not like a Hollywood guy."
Still, Griffin had doubts about their relationship. She shared, "I didn't think it would last — he's 18 years younger than I am!"
According to the New York Daily News, Bick, who worked as Griffin's tour manager, lived with Griffin in a home in Bel Air, Calif. as recently as January 2018. Bick notably remained by Griffin side as she faced backlash after posting a photo of herself holding a prop that looked like it was President Donald Trump's decapitated head.
Before Griffin dated Bick, she married Matthew Moline, an entrepreneur, in 2001, as noted by People. But they called it quits on their marriage four years later, after Griffin accused Moline of stealing from her. Griffin later dated Steve Wozniak, a co-founder of Apple, from 2007 to 2008.