Why Hollywood Won't Cast Freddie Prinze Jr. Anymore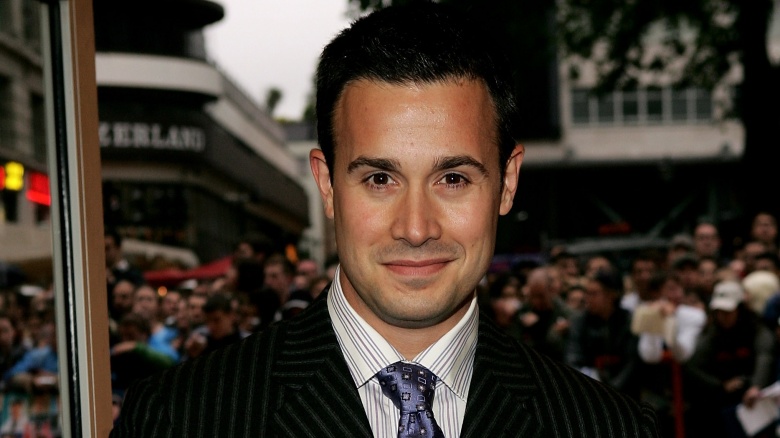 Getty Images
For about about five years around the turn of the century, actor Freddie Prinze Jr. was everywhere. Then, all of a sudden, he just...wasn't. What happened?
He made a series of flops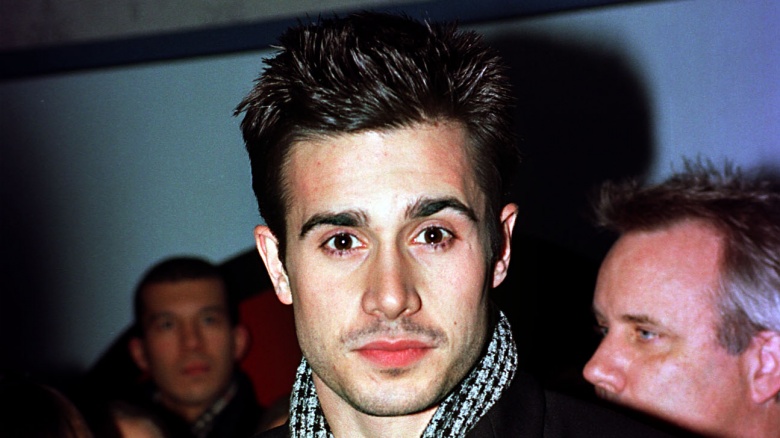 Getty Images
Prinze was the marquee name in Wing Commander (1999), but unfortunately, the movie was a critical and commercial bomb. It earned less than half of its $30 million budget at the box office and earned a Metascore of 21 out of a possible 100. Prinze fared slightly better with rom-coms Down To You (2000) and Boys And Girls (2000). Though critically panned, those at least made a profit. His bad luck returned with Head Over Heels (2001) and Summer Catch (2001), which were loathed by critics and general audiences.
A movie review in The New York Times  in 2000 described Prinze as an actor who "specializes in anodyne romantic comedies with defiantly forgettable titles." Speaking about Boys and Girls, the paper said Prinze's "natural demeanor is so pleasant and untroubled that...the idea that his character could be at all troubled, lonely or neurotic is a conceit the movie can't possibly sustain."
He starred in one of the biggest bombs ever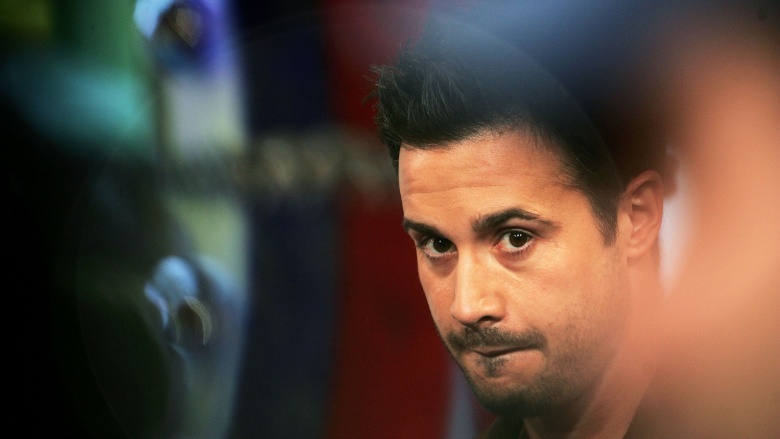 Getty Images
It's unfair to pin the failure of Delgo (2008) solely on Prinze, who voiced the title character. The computer-animated adventure movie was such a disaster that it actually broke records—and if there's anything movie producers remember, it's numbers. Delgo was stuck in development hell starting in 2001 and was finally released in 2008. It earned less than $600,000 of its $40 million budget. It's the lowest box office gross ever for a computer-animated film, and it held the record for the lowest opening weekend in box office history until, four years later, when The Oogieloves in the Big Balloon Adventure (2012) claimed the cursed title. Unfortunately for Prinze, this bomb was a feature film career ender.
His hit roles haven't aged well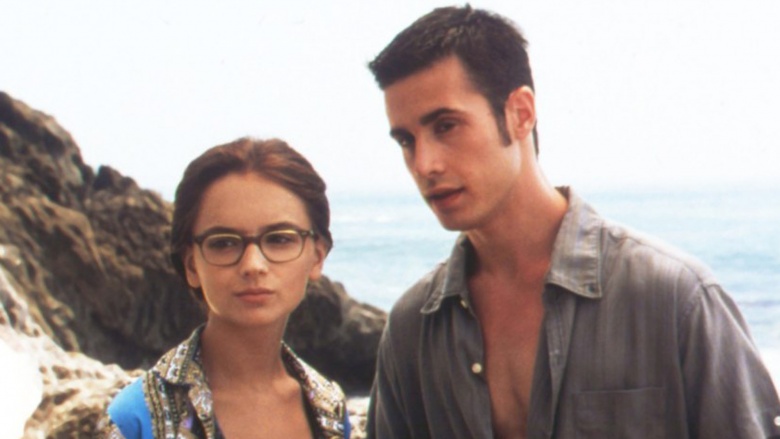 While She's All That (1999) and I Know What You Did Last Summer (1999) were massive successes in their day, ask yourself: how many times have you gone back and watched them as an adult? That's what we thought. Illustrious and long-lived cinematic careers are not made by ugly duckling stories and teen slasher flicks. Prinze seemed to be typecast as the popular guy or the local hunk. Either he never chose to or never got the chance to experiment with indies, dramas, or smaller roles that could have expanded his horizons and catalyzed more prestigious opportunities.
TV didn't work out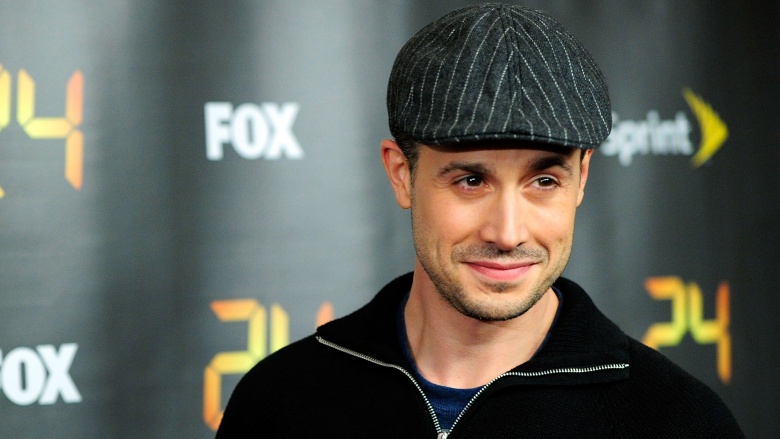 Getty Images
Prinze had the titular role in Freddie from 2005 to 2006, but the sitcom was canceled after just 22 episodes. He landed a bit part in Boston Legal from 2004 to 2006 and did a few TV movies, such as Atlanta (2007) and No Heroics (2009). In 2010, Prinze nabbed the role of Cole Ortiz in 24, but even that didn't end well. He said co-star Kiefer Sutherland was, well, the worst, telling ABC News, "I did 24. It was terrible. I hated every moment of it. Kiefer was the most unprofessional dude in the world. That's not me talking trash. I'd say it to his face. I think everyone that's worked with him has said that. I just wanted to quit the business after that. So, I just sort of stopped." Prinze also noted that he had to take off his shoes to film with the comparatively diminutive Sutherland, griping, "Just put the guy on an apple box or don't hire me next time. You know I'm 6 feet and he's 5'4." Prinze eventually returned to TV for short stints on series including The Witches Of East End in 2013 and Bones in 2013 and 2014.
He battled health issues
In 2014, Prinze underwent surgery on his spine. Though the exact nature of his procedure and his health issues up to that point remain unclear, E! Online reports that he'd spoken about "disc issues" in the past and told WWE wrestler Dolph Ziggler that he was having "Cena surgery." (In 2008, wrestler John Cena had surgery to remove a large disk fragment compression on his spinal cord.) Prinze chronicled his recovery, which included pain pills and physical therapy, on Twitter.
He keeps a low profile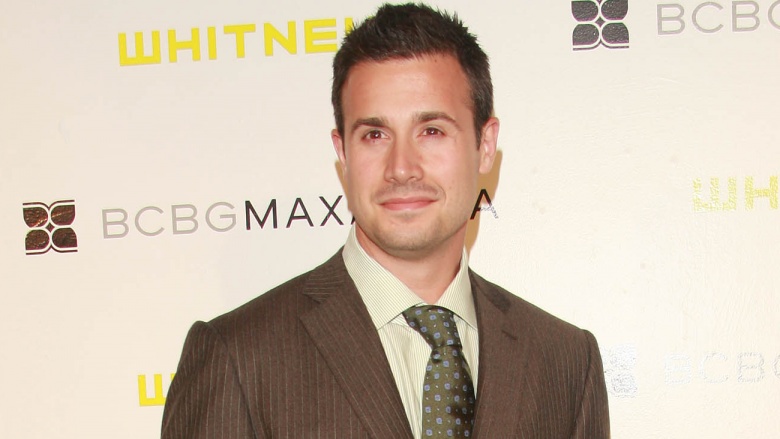 Getty Images
Think fast: when is the last time you saw a paparazzi photo of Prinze? It's cool, we'll wait. While it's awesome that Prinze is able to keep his private life separate from his professional one, in the age of tabloid media and a 24-hour news cycle, keeping a low profile can be deadly to one's career. (The Kardashians are photographed daily despite never actually doing anything—it keeps them relevant.) Prinze does participate in social media, but he still needs to mix and mingle a bit—at least take a stroll now and then through LAX for the cameras.
What's next?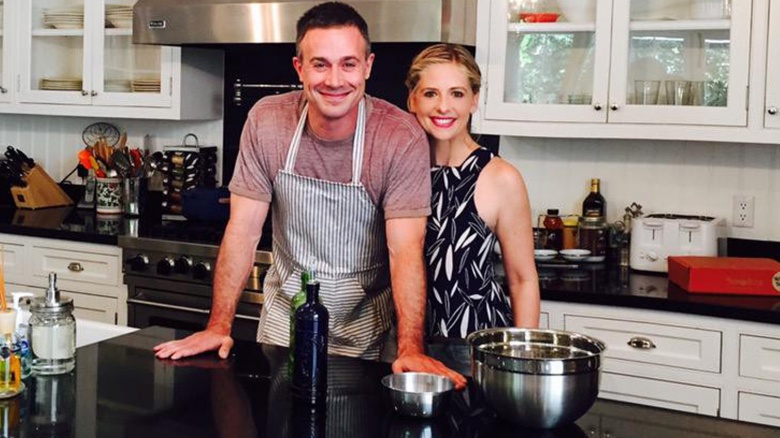 In recent years, Prinze has kept himself busy with voice acting on Star Wars Rebels and in video games, such as Disney Infinity 3.0. He's also appeared in professional wrestling spots, which he seemed to enjoy. He told ABC News, "I went and worked for Vince McMahon at the WWE...he was cool and tall."
In late 2015, Prinze's wife of 13 years, actress Sarah Michelle Gellar, announced that the dimpled hunk is slated to release his own cookbook in 2016. The tome, Back To The Kitchen, will feature a foreword from Gellar, and should help Prinze get back to his roots. He told E! News, "I have been cooking longer than I've been acting—in fact, if I hadn't made it as an actor, I'd probably be a chef today. I was actually enrolled in culinary school when I landed my first role, opposite Michelle Pfeiffer and Claire Danes in To Gillian On Her 37th Birthday (1996)." His cookbook will hit shelves everywhere in June 2016.
Prinze will also serve as the host of USA Network's First Impressions with Dana Carvey, a competition show featuring celebrity impersonators battling for the top spot. Guests will include Kevin Nealon and Steve Carell. The show is scheduled to premiere May 10, 2016.