Samuel Wurzelbacher, Aka 'Joe The Plumber' Viral For 2008 Obama Confrontation, Dead At 49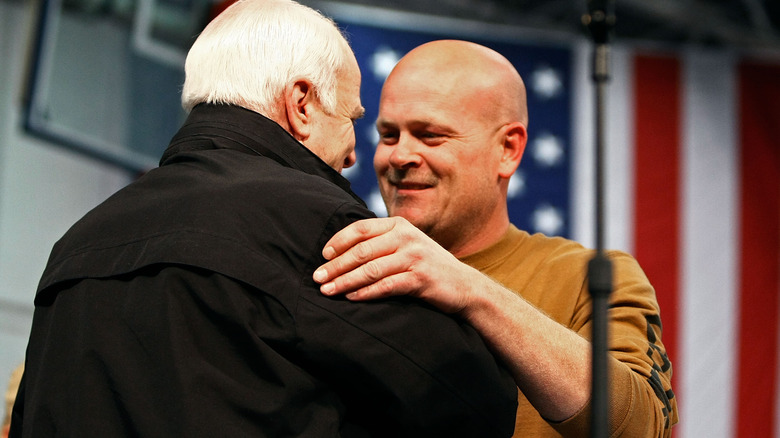 Chip Somodevilla/Getty Images
Samuel Wurzelbacher, better known as "Joe the Plumber," has died at the age of 49, per Fox News. Samuel's wife, Katie Wurzelbacher, confirmed the news to the outlet in a statement. "Our hearts are broken. We lost a beloved husband, father, son, brother and friend. He made an impact on so many lives," Katie shared. To many, Samuel was "Joe the Plumber," the one who called out former President Barack Obama, but to Katie, he was just Joe. She added, "He was an average, honorable man trying to do great things for the country he loved so deeply after being thrust into the public eye for asking a question." 
Katie confirmed that her late husband had been diagnosed with pancreatic cancer, his ultimate cause of death, per Fox News. Katie wrote, "My heart goes out to everyone whose lives are impacted by cancer. There are so many ups and downs but we tried to find joy in every day. He fought long and hard, but is now free from pain." According to FaithWire, Samuel was diagnosed with Stage 3 pancreatic cancer in 2022. The disease progressively worsened, but he was still grateful for all the love and support he received throughout the year. He shared, "It makes me very happy to know they're willing to take the time to talk to God for me and for my health and a cure."
Samuel Wurzelbacher ran for public office in 2012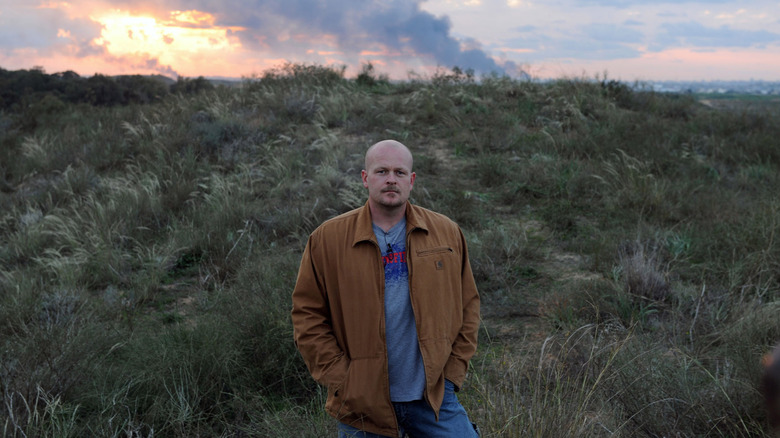 HandoutGetty Images
Samuel Wurzelbacher — who went by his middle name, Joe — earned his infamous "Joe the Plumber" moniker when he confronted 2008 presidential candidate Barack Obama about his proposed tax on those earning $250,000 or more per year, according to The New York Times. His outspoken nature endeared him to the Republican Party, which quickly adopted him as an icon during that election cycle. Joe's popularity waned, however, when the public discovered he wasn't truly a licensed plumber and owed $1,200 in back taxes. Still, he retained his status as a keeper of Republican ideals, making him a sought-after conservative speaker, according to AP News. Joe ran for Ohio's U.S. House of Representatives seat in 2012, but his personal political aspirations were dashed when he lost to Democrat Marcy Kaptur in a landslide.
By the time Donald Trump entered politics during the 2016 presidential election, Joe had become a vocal opponent of Sen. John McCain, the candidate he once seemingly supported in 2008. Instead, he favored Trump, signaling that the billionaire's personal and professional success could elevate America to new heights. "He's a winner. He's made billions. He's dated beautiful women. His wife is a model. That's not to sniff at. And a lot of people believe he can bring that kind of success to the White House," Joe told Reuters in March 2016.
As his eldest son Joey Wurzelbacher told AP News, "The only thing I have to say is that he was a true patriot." And to those who still share his views, he will always be remembered as such.