Cara Delevingne Talks Breaking Royal Dress Code At Princess Eugenie's Wedding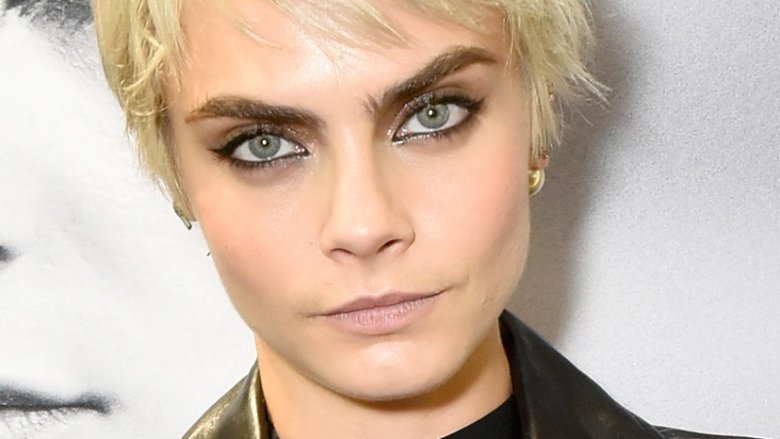 Getty Images
Model Cara Delevingne is finally opening up about the show-stopping ensemble she wore to Princess Eugenie's October 2018 wedding.
As Delevingne's fans may remember, the celeb donned a menswear-inspired suit designed by Emporio Armani to the royal event, as reported by People. The three-piece number featured a cropped jacket and sleek cigarette pants, which the Suicide Squad star paired with black heels and a top hat.
But Delevingne didn't just wear the headline-making outfit without regard to the traditional dress codes employed at royal weddings — she actually asked Eugenie if it'd be okay to wear a suit!
Speaking to Grazia, as reported by Marie Claire on Tuesday, Nov. 13, 2018, Delevingne shared, "Eugenie has been a friend of mine since I was a kid and I've always wanted to wear tails." She added, "I texted her, as I wasn't sure about it and she was like: 'Of course, I expected nothing else from you!'"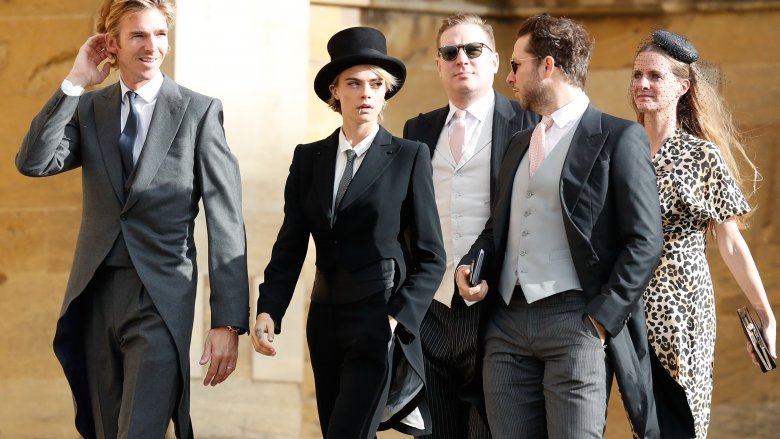 Getty Images
Delevingne also revealed that some people made some odd comments to her throughout Eugenie's big day. "I found it interesting how many people came up to me and said: 'You're so brave to wear that!'" she said. "I was like, really? I feel way more comfortable like this."
And while we think that Delevingne looked amazing in her suit and totally appropriate for a wedding, it's probably for the best that she made sure to ask her pal Eugenie about her outfit choice first. In September 2018, Town & Country commented on Vanity Fair's report of Eugenie and then-fiancé Jack Brooksbank's wedding invitations, noting that the royal pair had an apparently strict dress code in place. Female guests were reportedly instructed to wear "day dresses and hats," while men who attended the ceremony were told to wear morning coats.
Fortunately, Delevingne received special permission from her friend and was able to wear her jaw-dropping suit. While she would have looked amazing in a dress at the wedding, we'd hate to have missed out on Delevingne's stunning suit style.